American Scottish Foundation Events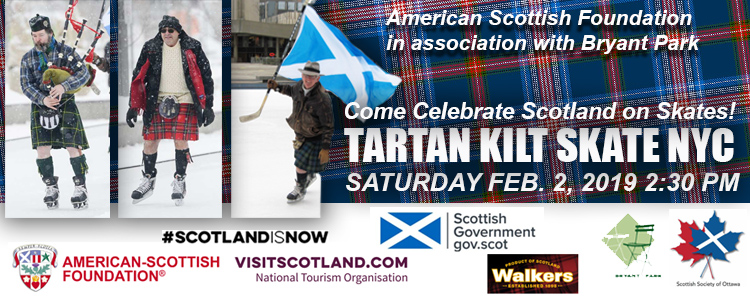 American Scottish Foundation
in association with
Bryant Park
INVITE YOU TO JOIN THE FIRST ANNUAL
TARTAN KILT SKATE NYC
2:30 PM Group Skate
3:00 PM Bagpipe Kilt Skate
Registration is Closed
Drop us an email to let us know if you are coming to skate
americanscottishfoundation@gmail.org
Pipers - If you plan on joining the pipes
Please drop us an email here.
No charge to skate
Skates available for hire at $20
Do allow time to checkin with Bryant Park
put on your skates and join in.


Reserve Your VIP Tickets Now
VIP Pavilion Tickets $25
VIP Tickets include:
VIP Check in
Access to Ice
light refreshments - hot drinks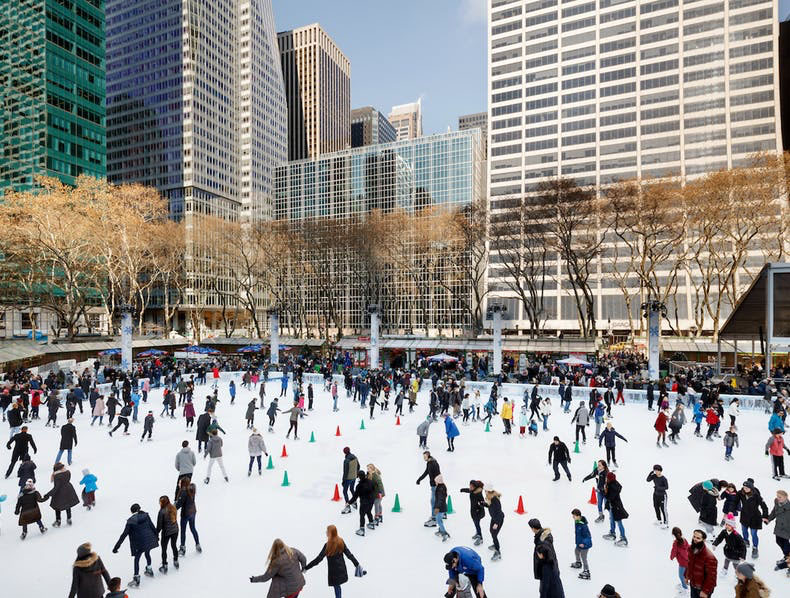 Kilt skates celebrate Scotland's contribution to North America's multicultural heritage in a unique way that highlights the Scottish reputation for determination, resilience and fun – with bare knees and ice. They became a national phenomenon in Canada in 2015 and already for 2019, seven Canadian cities and now New York City have set a time and place to gather.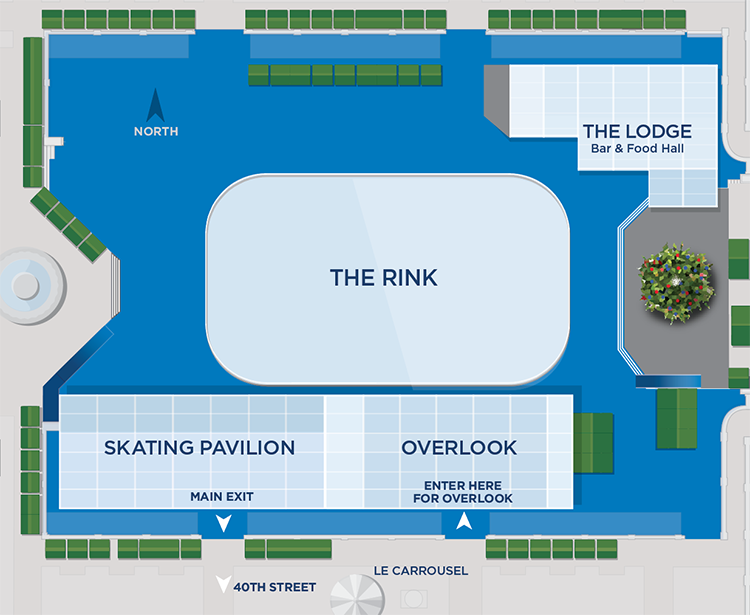 Starling Childs
will be leading the Piping Kilt Skate onto the ice - If you are a Piper who can skate at the same time join us on the ice at 3pm, the tunes will be:
Scotland the Brave
Rowan Tree
Blue Bells
Would you no come back again

The New York University Pipe Band will be on hand piping around the rink area (on land!) from 2.30 - 3.30pm
---
Ahead of the ASF Tartan KiltSkate on Saturday February 2nd at Bryant Park we share with you a video of John and Sinead Kerr, the #Scottishbrother-and-sister figure skating pair that competed in two Olympics, seven World Championships, and eight European Championships. They won two Scottish and seven British titles before they retired in 2011.
Here they are skating in 2008 when the pair competed at the World Figure Skating Championships in Gothenburg, Sweden.skating to Robert Burns "Auld Lang Syne", very apt as we celebrate The Bard this weekend.
---
Enquires to American Scottish foundation
t. 212-605-0338
americanscottishfoundation@gmail.com