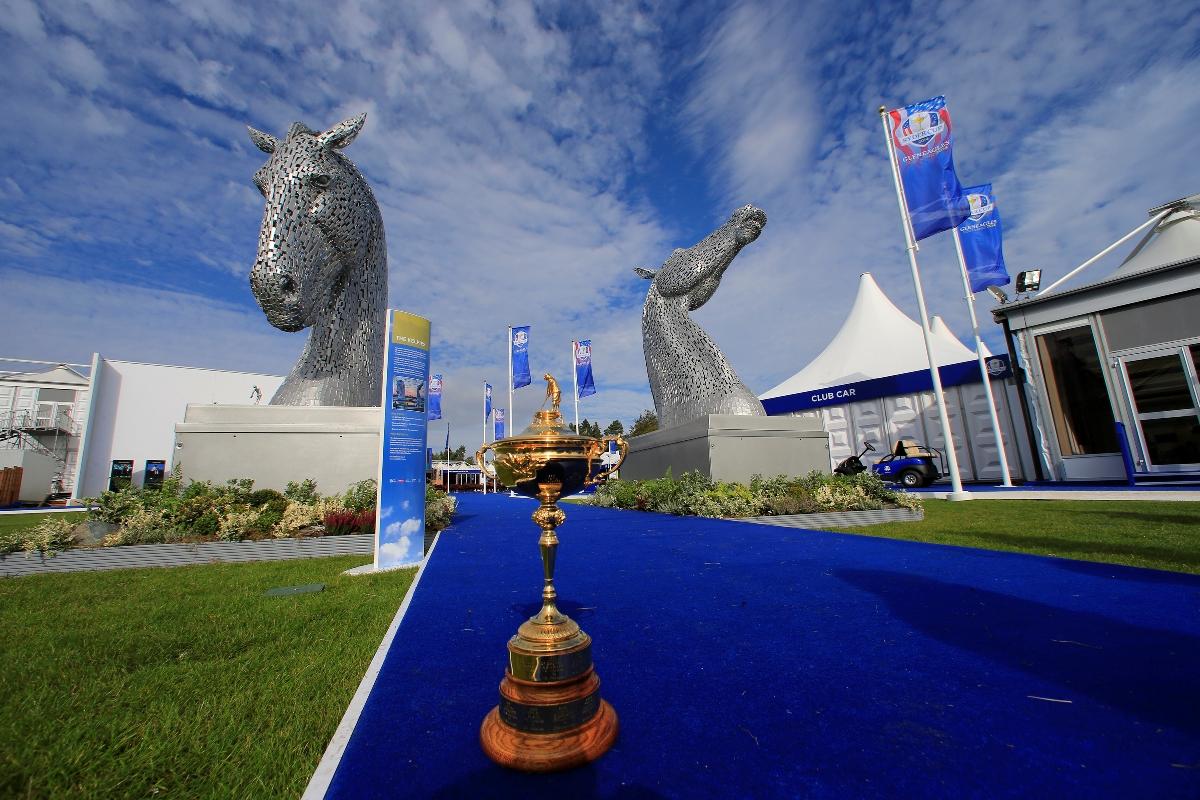 The Kelpies Maquettes at Gleneagles for the Ryder Cup
In celebration of the 2014 Ryder Cup, from September 26-28, hundreds of thousands of golf fans from across the world will be greeted by the three-metre high touring models of Scotland's celebrated public art sculptures, The Kelpies.
VisitScotland has placed The Kelpies Maquettes at the heart of the Gleneagles tented village, which is the main public zone for the 250,000 spectators expected to attend The 2014 Ryder Cup over the course of the week.
As one of the most inspiring and awesome sculptures to be built in Europe, The Kelpies Maquettes have been touring the world acting as cultural ambassadors for Scotland and promoting the Falkirk area as one of Scotland's major tourist destinations. In 2012, they appeared at Medinah during the tournament, and earlier this year, the Maquettes were sited in Bryant Park, New York, as a focal point for Scotland Week.
Falkirk Council's tourism spokesperson, Councillor Adrian Mahoney said: "The Kelpies have become an iconic landmark and major tourist attraction for Scotland with the Maquettes acting as cultural ambassadors to promote the Falkirk area and the nation as a whole."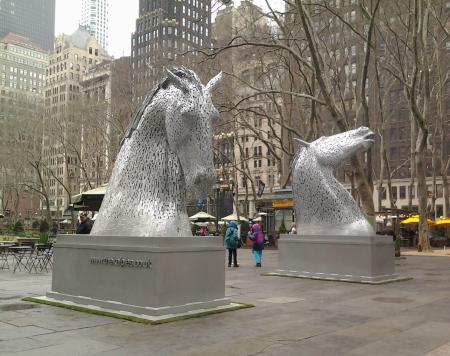 The Kelpies Maquettes in Bryant Park last spring
For more information about The Kelpies, both the permanent and traveling exhibits, visit http://www.thekelpies.co.uk/