This year, Barbour, the iconic British clothing brand, will sponsor one of the most well-loved units of the New York Tartan Day Parade: the Scottie and Westie Tartan Dog Pack.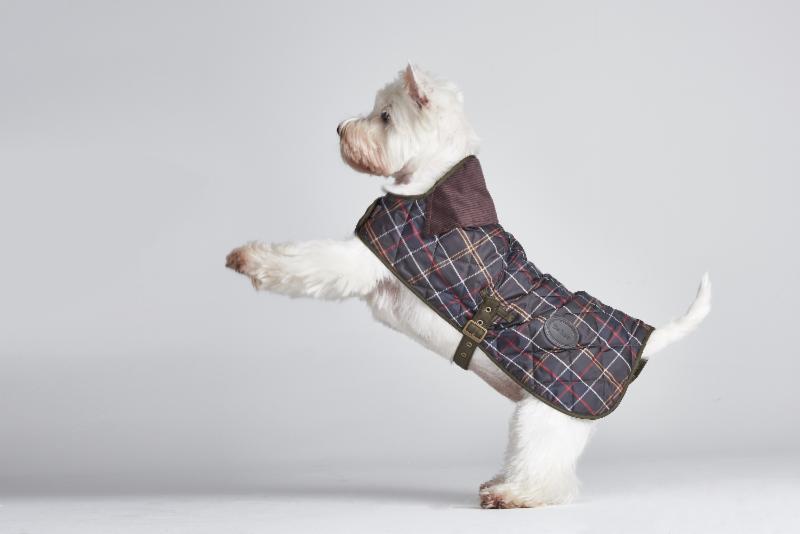 The Barbour Westie in his Barbour dog coat
Thousands of marchers are expected to take part in the parade, and over one hundred of them will be well dressed Scottie and West Highland White Terriers, who will sport trademark Barbour tartan coats as they march up Sixth Avenue with their owners.
Tom Hooven, General Manager of Barbour Inc. said:
"The Tartan Day Parade gives us a great opportunity to creatively showcase our association with tartan and we look forward to taking part in the Parade with the Scotties and Westies.
"Barbour's heritage is in the British countryside and throughout our history, we have had a long association with dogs both in providing clothing for their owners and providing dog coats and accessories for all shapes and sizes for our faithful friends."
If you are in New York and would like your dog to star as part of the Tartan Pack in the Parade, send a photo of your dog to info@nyctartanweek.org by March 25th – and your Scottie or Westie may be chosen to receive a Barbour dog coat to wear in the parade.
Read more (and view a photo gallery of dogs at the Tartan Day Parade!) at Scotlandnow.com.