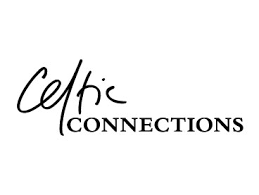 Jamie McGeechan aka Little Fire has sent through news from
Celtic Connection music festival.
Celtic Connection is Glasgow's annual music festival, now in it's 22nd year, and featuring the best of Scottish music talent. It is now the largest winter music festival in the drawing artists, and audiences, from around the globe.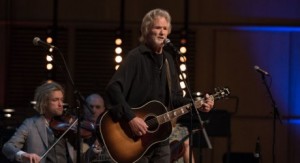 The lineup of artists is enormous, from       Kris Kristofferson headlining The Roaming Roots Revue, to The Chieftains, Rickie Lee Jones, Eddi Reader to the great reception for the Scottish debut of Songs of Seperation, the ten women collective featuring New York based Scot, Hannah Read.
With over 2000 artists performing at the festival in over 300 concerts there really is something for everyone and for all tastes.

Primarily folk, roots and world music, the festival is a cross-pollination of artists from different countries and musical genres.  There are wonderful concerts for over two weeks at such venues as The Glasgow Royal Concert Hall, the The Old Fruitmarket, Òran Mór to name but a few.
Some of the highlights at Celtic Connections 2016 so far include;
James Yorkston, Jon Thorne and Suhail Yusuf Khan,                                                                  Tron Theatre, 19th January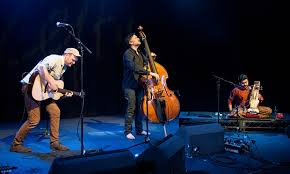 James Yorkston is one of the most respected and innovative members of the Scottish folk scene,. He has played a huge part in development of musicians such as KT Tunstall,               King Creosote and The Pictish Trail. The performance at Celtic Connections showed his continued ability to innovate, engage and evolve.
Youngston was joined by New Delhi based musician Suhail Yusuf Khan and expert double bass player Jon Thorne.
Alan Frew,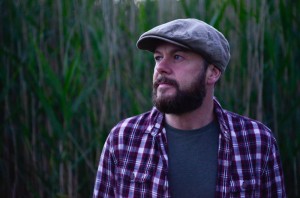 The Glasgow Royal Concert Hall, 21st January
As part of a special broadcast for Celtic Music Radio Scottish singer-songwriter Alan Frew performed a captivating set which had the audience spellbound.
Playing tracks from his debut album Go Easy, he combined talented guitar playing with beautiful, haunting vocals. Alan was a joy to listen to performing fan favourites Mary Go and Denise is Gone.
Roaming Roots Revue,
The Glasgow Royal Concert Hall , 23rd January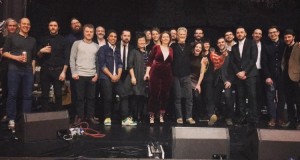 The Roddy Hart curated musical feast is one of the major highlights of the festival with a different theme each year, with talent drawn from across the globe.  This year the theme was of the Troubadour – the wandering music maker and minstrel – and the supporting cast brought together a cross section of the best presented at Celtic Connections.
International star Kris Kristofferson topped the bill of talent including Justin Currie, Blue Rose Code, Honeyblood and Frazey Ford .  A fantastic evening.

Songs of Seperation          MitchellTheatres, 24th January
This brilliant project involves some of the very best female folk artists in the UK coming together for a collaborative initiative and meeting of minds, cultures and hearts.
The artists were brought together to write and record original material drawing on the theme of separation; between communities, countries and loved ones.
This project is truly something unique and their performance at Celtic Connections was their Scottish debut. It's hard to describe just how wonderful this concert was but I can safely say it's one of the most special experiences I've ever had.
Songs of Separation album is released on January 29th, don't miss it.
A major triumph of talents, skill from some of the finest musicians Britain has produced – Eliza Carthy, Hannah Read, Hannah James, Hazel Askew, Jenn Butterworth, Jenny Hill, Karine Polwart, Kate Young, Mary Macmaster and Rowan Rheingans.
_________________
There are so many fantastic gigs at Celtic Connections featuring so many brilliant talents that it's quite impossible to even get to a fraction of the concerts I'd like to.
Sometimes the unexpected gigs I find myself at can be some amongst the most memorable of concerts.
The Festiva lClub and Late Night Sessions see brilliant talent popping up in venues across the city with the music going into the wee small hours.
Where else would you rather be?
Hope to see you at Celtic Connections next year!
www.celticconnections.com