Scotland is renowned for the quality of it's live music, the passion of music fans and the beautiful locations that music festivals are held in across the country.
Each year a host of new boutique music festivals spring up to compliment the already established festivals across the country, each one in a unique part of the country offering something a wee bit different.
Jamie McGeechan aka Little Fire reports for the American-Scottish Foundation on what we can look forward to in these coming months.
The 36th Annual Shetland Folk Festival (28th April – 1st May) is a real highlight of the Scottish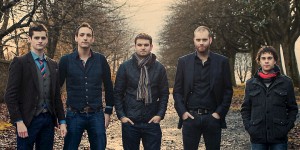 music festival calendar each year with a hugely varied lineup of talent from across Scotland as well as musical guests from around the world. This year features the brilliant and highly talented Scottish group ManRan, Sheesham & Lotus & Son ;a popular Old Time Roots act from Canada,  Huun-Huur-Tu, a hugely talented group of singers and musicians from Tuva ,a remote region of Southern Siberian near the Mongolian border.
Local talent appearing at the festival include The Shetland Collective, Sophie and The Lads,  Vair, Hummelskju and Hjaltibonhoga.  www.shetlandfolkfestival.com
The 22nd Arran Folk Festival (Friday 3rd – Sunday 5th June) promises to be both a brilliant getaway for those on the mainland plus a real treat and celebration of great Scottish music talent.
Held in the beautiful location of Brodick the Arran Folk Festival is perhaps one of the very best Scottish music festivals all year round and it's friendliness and accessibility are two of the key reasons in addition of course to the world quality Scottish music.
This year's festival will feature Talisk – recent recipients of the BBC Radio  Young Folk Award including concertina player Mohsen Amini who has just scooped this year's Young Traditional Musician of The Year Award. Mary Anne Kennedy & Finlay Wells will be a real highlight of the festival,
Mary is a brilliant singer and harpist and Finlay a hugely gifted guitarist. Gillian Frame, local lass and first winner of the Young Trad Musician Award will be performing, a renowned fiddle player and vocalist accompanied by award winning musician and composer Mike Vass, Euan Burton and Tia Files. There are a  great many opportunities for people to get involved at open sessions as part of the festivals and musicians of all abilities are welcome to Uncle Keith's afternoon Sessions.  www.arranfolkfestival.com
Hebcelt Festival, held on the isle of Lewis in July will feature a brilliant mix of established Scottish talent such as Scottish legends Runrig, King Creosote and Whisky Kiss complimented by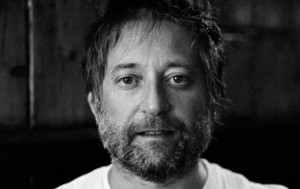 up and coming talent such as Miss Irenie Rose, Bella and The Bear and Something Someone. The isle of Lewis is a beautiful location for a music festival and promises a uniquely unforgettable experience for all who come to enjoy it.  www.hebceltfest.com
Belladrum Tartan Heart Festival  (4th-6th August) is held in a particularly beautiful spot by
Beauly, Inverness and has been running now for 13 years.Bringing tens of thousands of music fans to the area the festival does fantastically well at providing a line up each year featuring renowned music acts from across the UK alongside the best of homegrown talent.
This year Bella' as it is affectionately known will feature Madness, Two Door Cinema Club,  Turin Breaks, Rachel Sermanni, Leanne Smith,  Rab Noakes and The Vatersay Boys.
It's one of the friendliest festivals in the country and that special Highland hospitality awaits all who visit.  www.tartanheartfestival.co.uk