When you are next ordering a Vodka or Gin in Britain ask if they have the Award winning Arbikie Gin or Vodka. Arbikie is not yet available in the US but it soon will be available – and we can't wait.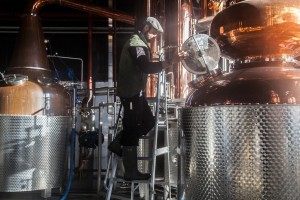 And who – what – is the Arbikie Highland Estate Distillery?
The Arbikie Highland Estate Distillery was launched in October 2014 from the family farm of the Stirling Brothers in Arbroath, Scotland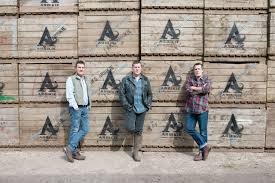 Since its launch only 18 months ago Arbike has introduced Gin and Vodka products that have roared onto the spirits scene winning such accolades as:
– Best UK Varietal Vodka and Best UK Traditional Gin by the prestigious World Drink Awards and
– Gold for Kirsty Gin at San Francisco World Spirits Competition
All the elements used in the production of Arbikie Highland Estates range use home grown ingredients, sown, grown & harvested – and then distilled and bottled at Arkikie.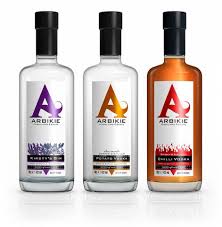 Arbikie Gin, called "Kirsty's Gin," is named for the Arbikie Master Distiller, Kirsty Black, who oversees all areas of development and production – and YES Arbikie Whisky is on the horizon.
Arbike Gins and Vodkas is not yet available in the USA BUT if you are in the UK it can be ordered directly from Arbikie http://www.arbikie.com/product-list/ and is now widely available throughout the UK.