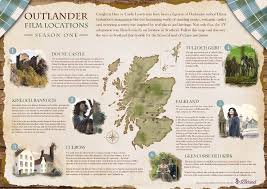 So are you a fan of the books and TV series and wish that you too could be transported in time – to Claire and Jamie's Scotland?
Now experience the land that inspired the dramatic saga!
Here are our two recommendations!
– Head to the VisitScotland.com website to learn more about Outander's Scotland! The website features a guide to the history, culture, and backdrop behind the fictional series!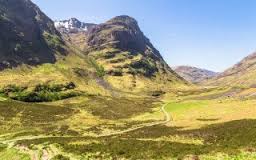 – VisitScotland offer up a guide to exploring Scotland the Outlander way!
– In addition to the new location map- ready for you to download – which features the Outlander film locations from both Seasons 1 and 2! Use this map to embark on your very own Outlander tour!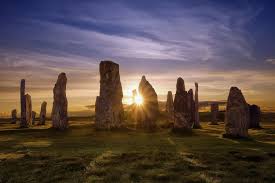 This Outlander tour features locations such as Glencoe, Highland, George Squarer, Blackness Castle, Glasgow Cathedral Drummond Castlel, Falkland, Fife, Culross Fife,, and more.
You can learn more about your ancestry (perhaps you're a Fraser), attempt to time-travel at historic standing stones, tour dramatic castles,
and wander through the breathtaking Scottish landscapes!
Download the map today, and start planning your tour of Outlander's Scotland: