One of our favorite New York haunts is The Peacock… celebrating their one year anniversary with a Christmas Ball.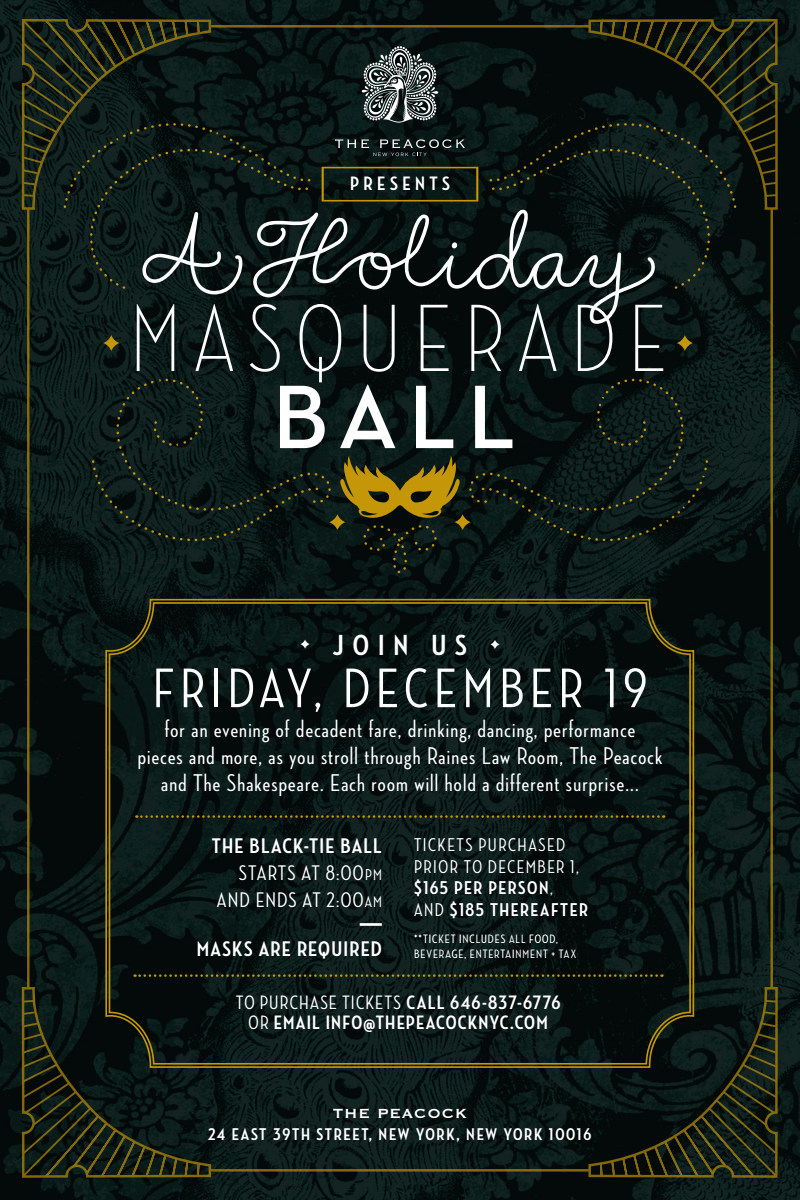 black tie masquerade
Raines Law Room serving cocktails & punch
garden dining room, great band playing all night
outside Garden/terrace ice bar serving vodka
Peacock room 20 min sets of burlesque dancing
canapes passed all night
cocktails wine & champagne passed all night
Shakespeare "open bar"
DJ in the Shakespeare till 2am
Tickets purchased prior to December 1 are $165 per person, and $185 thereafter.
**ASF members will receive a 50% off brunch voucher for every ticket purchased**
To purchase tickets and for more information, please call 646-837-6776. Ticket includes all food, beverage, entertainment and tax.