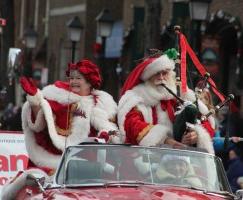 Be in touch if you would like to march with ASF in the ALEXANDRIA CHRISTMAS WALK in Alexandria, VA, on Saturday, December 6!
We will assemble in Block E, forming up at 10.30am for 11.00am step-off. Look for the American-Scottish Foundation banner.
Email asfevents@wwbcny.com with any questions.
More than 120 Scottish clans, pipe and drum bands, Scottish dancers, re-enactment groups, marching canine groups, local dignitaries and, of course, the Parade.
The Scottish Christmas Walk Weekend launches Alexandria's holiday season with events to celebrate and honor Alexandria's Scottish founders.