On April 11, 2015, join us as we march up 6th Avenue with pipe bands and dancers to celebrate our Scottish ties!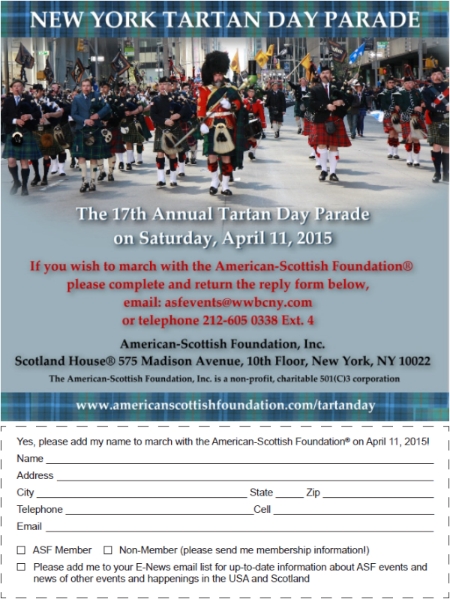 Let us know if you'd like to march with us!
If you are a Member or Friend of the ASF and wish to march with the American-Scottish Foundation please print out the image above or complete this form so that we can register you as marching with us.
The Parade starts at 2.00pm on April 11 at W45th Street and marches up 6th Avenue to 55th Street.
Please be in touch with any queries at asfevents@wwbcny.com