With the warmer spring weather comes a change in wardrobe, and with it a multitude of fashion events from Scotland to New York.
This week marks the first ever Edinburgh Fashion Week, and there's no shortage of things to see and do in Scotland's capital city. Visitors can take advantage of the multitude of special offers, discounts, and sales taking place throughout the week at stores including Gap, Godiva, Vans, Hawes and Curtis, Austin Reed, Tommy Hilfiger, Walker Slater, Moss Bros, and more. Many stores and venues are also hosting special events – fashion shows, prize draws, sessions with a personal stylist, and prize giveaways.
To learn more about this week's opportunities, visit the Edinburgh Fashion Week home page.
Spring also brings Scottish style to New York. In less than four weeks, just in time for the 17th Annual New York Tartan Day Parade, Scot Street Style will make their New York City debut. On April 10 at 8pm, they will host a "gathering of creatives" at Kinfolk 90 in association with Location Scotland and Walker Slater, before joining the Tartan Day Parade the next day.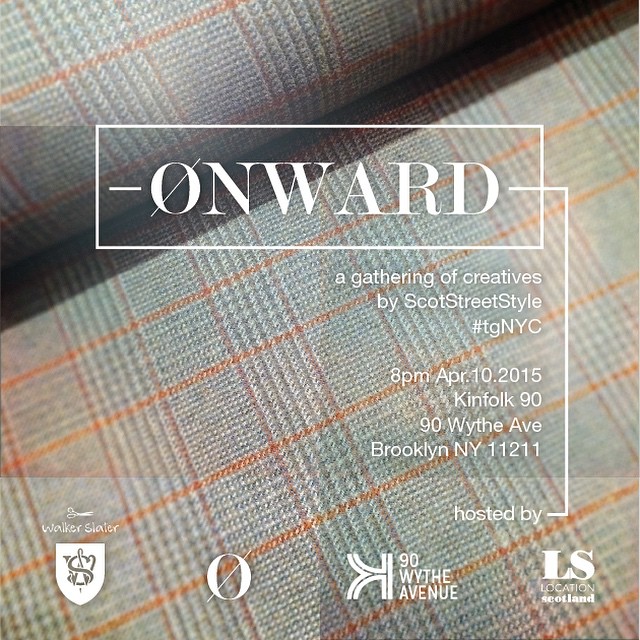 For more information, visit the company's Facebook page.