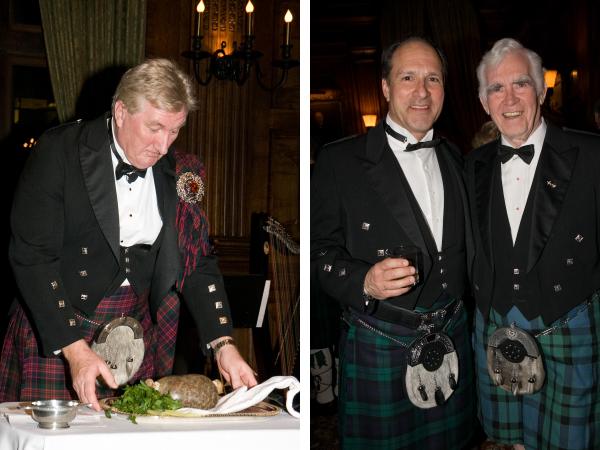 For the next two weeks Robert Burns will be celebrated around the world in words and music. On Friday, January 17, the American-Scottish Foundation held its 19th Annual Burns Celebration in association with the University Club, New York.
With over 250 people in attendance the evening was awash in tartan, bagpipes, haggis and reels as Scotland's Bard was celebrated with music from Maureen McMullan and Mike Ogletree and the wonderful sounds of Hannah Read & Friends with their unique blend of Appalachian and Celtic Root music.
Kenneth Donnelly delivered a rousing Address To The Haggis, with great theatrical gusto. The procession was led by Andy Hamilton of the New York Pipes and Drums with the Chef Bagli, David McNicoll and the Stone Family completing the presentation.
ASF would like to thank WIiliam Grant USA for the Balvenie whisky tasting.
The Raffle was made possible by the generous support of: