Alexander Hamilton's home, The Grange, at St Nicholas Park, received a visit from Cabinet Secretary Fiona Hyslop during her visit to New York for Scotland Week 2015.  
The Grange reopened to the public in 2012 after extensive restoration by the National Parks Service and the ASF is proud to be working with National Parks and the New York Parks Department on the Scottish heritage of the gardens and links to Scotland.  The Grange was built by John McComb, and his work has been spotlighted within the ASF project "The Scots Who Built New York".
The Grange is named after Alexander Hamilton's ancestral home in Scotland. The plantings in the gardens follow many of the original elements layed out by Hamilton in his diaries.
During the visit, Secretary Hyslop met with the pupils of Stephen T. Mather High School, and joined them in the planting of shrubs in the Hamilton Gardens.
Stephen T. Mather Building Arts & Craftsmanship High School, located in New York City, is a Career and Technical Education high school for hands-on skills-training in the specialized building arts and landscape trades, focused on high-quality craftsmanship and historic preservation.  Students work directly in the trades of carpentry, masonry/plastering, decorative finishes and landscape management. To learn more about the school and their community, visit their website here.
The Mather School is partnering with the National Park Service on various projects including the First Bloom Garden project and The Grange is one of the National Park sites they will be involved in.
To learn more of the restoration and of the work of John McComb, visit the ASF website here.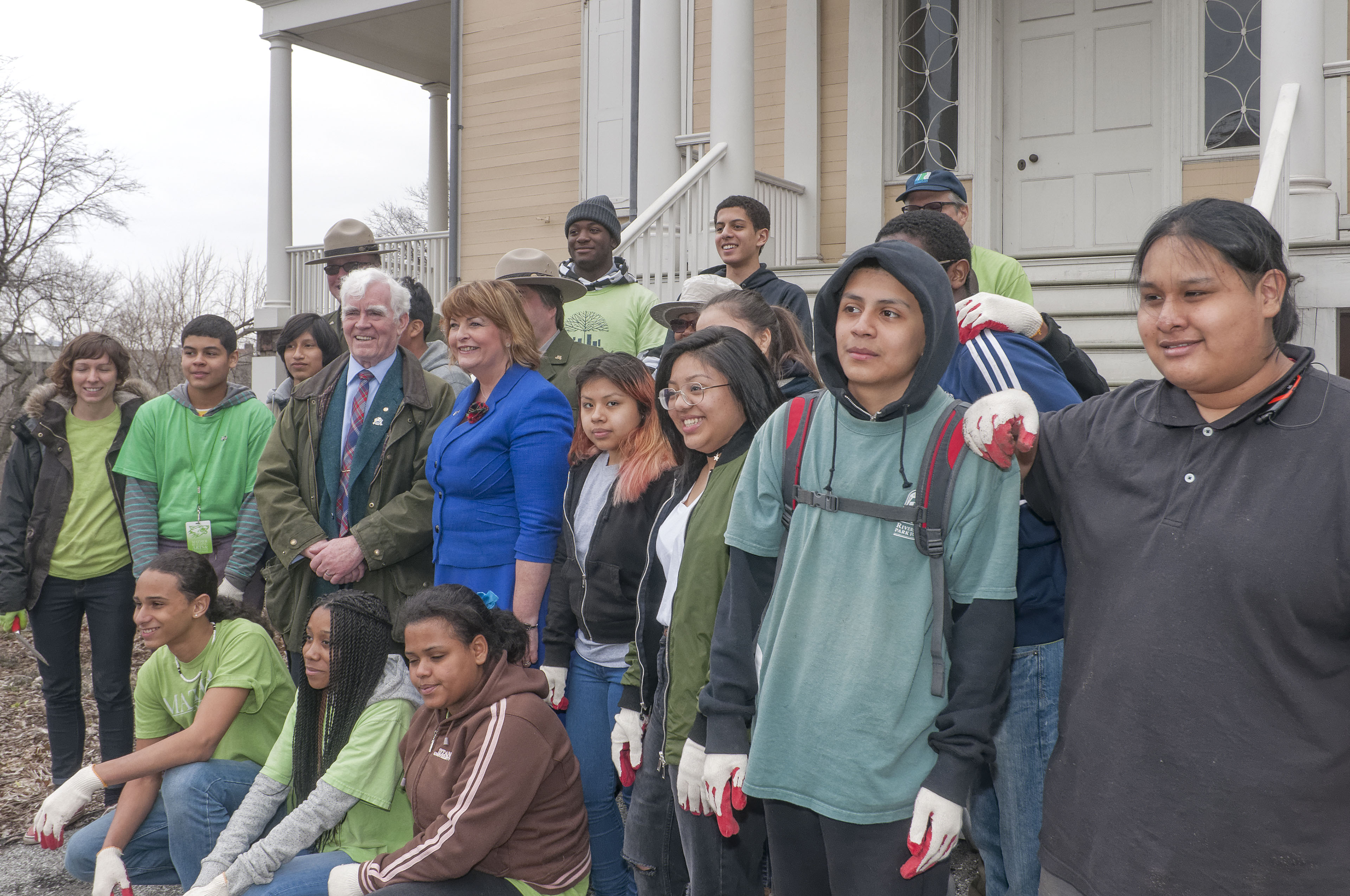 Secretary Hyslop and ASF Chairman Alan Bain with students of the Mather High School