Excitement builds at the Otter Valley Union's Walking Stick Theatre Company.
Young  performers from Vermont's Otter Valley Union High School are preparing for their international debut at the Edinburgh Festival Fringe. The students will perform "Anon(ymous)," a 90-minute modern adaptation of Homer's Odyssey written by Naomi Iizuka.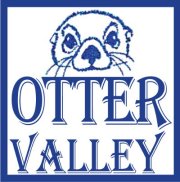 Otter Valley's acting troupe is one of only a few dozen high school theater companies who will perform at the Fringe.
Theater Director Jeff Hull explains how Otter Valley's company was invited to apply to take part in the festival two years ago based on the quality of their work. "We had to go through a rigorous application process," Hull says. "But we did it!"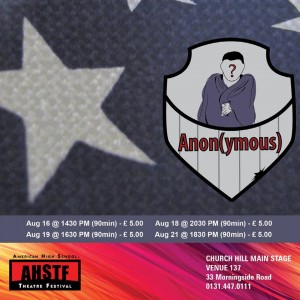 The application process was only one obstacle the group would face. Funding the $6,500 per student cost of the trip proved to be a huge challenge. But the support that they recieved, from both their local community and beyond, was staggering.
The American-Scottish Foundation heard of Otter Valley's once-in-a-lifetime opportunity and immediately wanted to lend support. The Foundation gave Otter Valley's Theater program a bursary grant to help make their potential trip to Edinburgh a reality. ASF's involvement with Otter Valley only continued from there. Chairman Alan Bain invited Jeff Hull and his family to New York City so they could march in the annual Tartan Day Parade.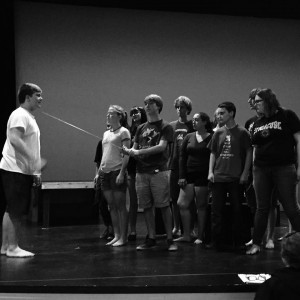 The Hull family had a wonderful time at the NYTD Parade, where they were able to meet "Outlander" star Graham McTavish, as well as the ASF officials.
Alan Bain got in touch with Scottish contacts, ensuring that the American-Scottish Foundation Bursary award could help enhance the students' Scottish adventure. The students will be able to tour Edinburgh Castle, visit parts of Edinburgh's Underground City, and purchase tickets to shows. The students will also enjoy a farewell dinner at the acclaimed Royal Overseas League.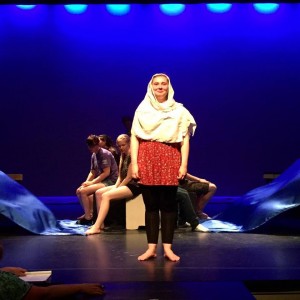 Chairman Alan Bain says that his support for the Otter Valley theater group's trip to the Edinburgh Festival Fringe comes, in part, from his own experiences traveling abroad when he was a young student. He is confident that "this trip will give all those involved a life-long and treasured memory that is likely to be […] inspirational and life transformative."
To learn more about the ASF Bursary program visit this page.
All images via facebook.com/ovtheatre.