On the day she became Britain's longest-serving monarch, the Queen officially opened the new Borders-to-Edinburgh railway line.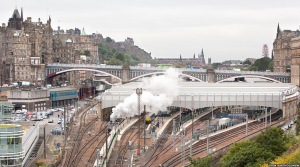 After a 46-year wait, rail services have returned to the Scottish Borders. Her Majesty the Queen officially opened the new line on Wednesday, September 9th; the very day that marked her reign as the longest in British history. Buckingham Palace calculated that Queen Victoria reigned for 23,226 days, 16 hours and 23 minutes. The Queen passed that record at 17:30 that day.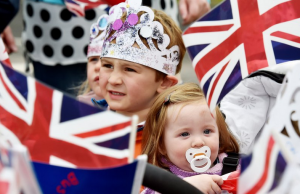 First Minister Nicola Sturgeon paid tribute to the Queen before the railway was opened, emphasizing the privilege of having the Queen mark the day she became the UK's longest-serving monarch with a visit to Scotland.
Crowds of celebrating people started gathering at Waverley Station in Edinburgh hours before the Queen arrived.
Upon her arrival at 11:00 the Queen expressed her gratitude to the crowds: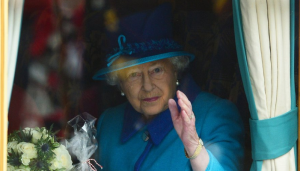 "Inevitably a long life can pass by many milestones. My own is no exception. But I thank you all and the many others at home and overseas for your touching messages of great kindness."
The Queen, accompanied by both the Duke of Edinburgh and First Minister Nicola Sturgeon, then embarked on a steam-train journey, officially opening the new line.
All photos via bbc.co.uk.