Invented in medieval Scotland, Curling — or "chess on ice" — has been a Scottish sport and pasttime for centuries. This winter, celebrate an age-old Scottish tradition in New York City with curling classes at Prospect Park's Lefrack Center.
Photograph: Byron, courtesy Library of Congress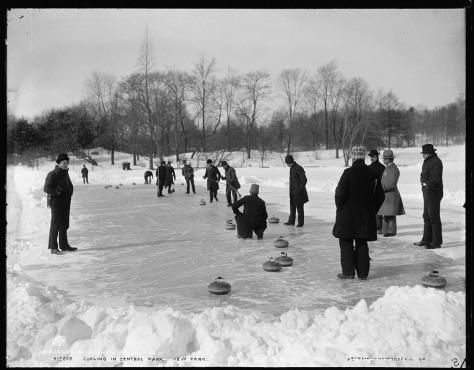 Since its creation in the 1500s, the popularity of curling has been steadily growing, and today even serves as an official Olympic sport. Starting this November, for the first time ever, curling lessons will take place in Brooklyn's Prospect Park.
Only two sessions are still available this winter! Each four-week program is conducted by a certified curling instructor and include rules, strategy, and competitive games. A post-game beer is also included in the price.
To register, visit Lefrack's page here. Spots are filling up quickly, so hurry to get the chance to participate this winter!