The American Scottish Foundation is proud to announce upcoming exhibits at Federal Hall March 20th – June 8th
---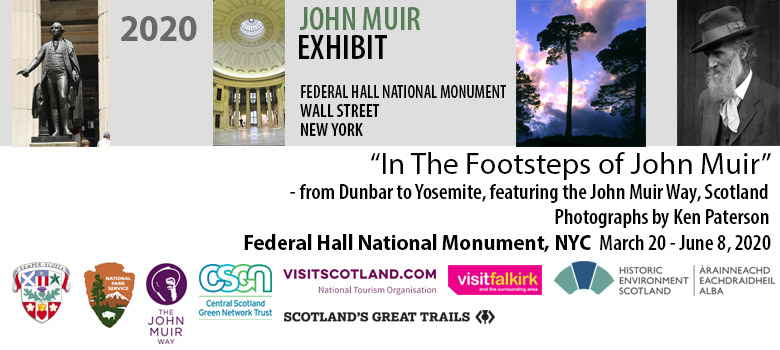 In the Footsteps of John Muir an exhibit of photographic works by Award winning Scottish photographer Ken Paterson, tracing Muir's travels, from his early days in Dunbar, Scotland to Yosemite, California, allows one to see the environments which Muir loved and did so much to help preserve. A series of images featuring landmark sites along the John Muir Trail, Scotland, which opened in 2014, is now spotlighted in the exhibit.
---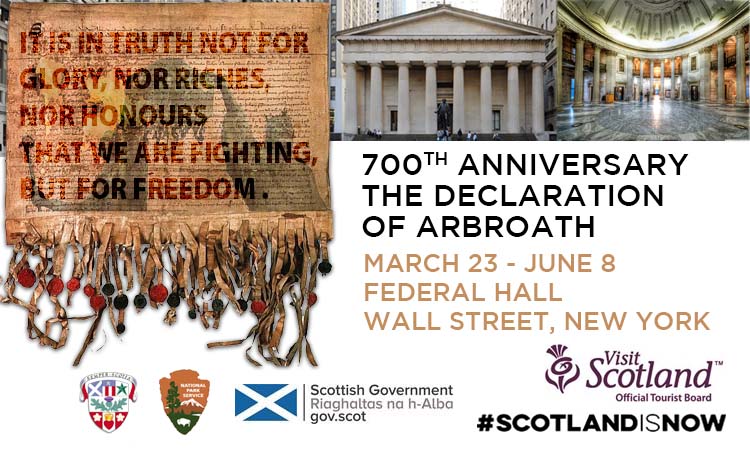 The Declaration of Arbroath – 700th Anniversary
2020 marks the 700th anniversary of the Declaration of Arbroath, one of Scotland's most important historical artefacts.
A Copy of the Declaration will be on display at Federal Hall, which is said to have inspired the American Declaration of Independence.
The Declaration is a letter dated 6 April 1320 written by the barons and freeholders of the Kingdom of Scotland to Pope John XXII, asking him to recognise Scotland's independence and acknowledge Robert the Bruce as the country's lawful king.
Visitors will view an English translation of the original Latin text, and learn about the context in which it was written 700 years ago.