VisitScotland, a partner of the American-Scottish Foundation, has launched a new tourism campaign aimed at promoting the "spirit of Scotland."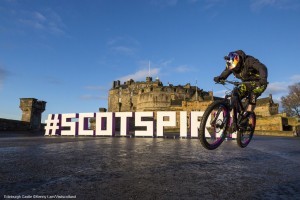 The campaign will celebrate the seven traits it believes can be found within the characters of the people and landscapes of the country: warmth, humour, guts, spark, soul, determination and fun.
The official hashtag of the movement, #ScotSpirit, is being used to unite and encourage people across the world in sharing what Scotland means to them.
First Minister Nicola Sturgeon launched the campaign, along with stunt bike athlete and viral sensation Danny MacAskill, Social Bite entrepreneur, Josh Littlejohn and Olympic athlete, Laura Muir.
This is one of a series of initiatives changing the way in which VisitScotland markets Scotland around the world, the key markets being across the UK, France, Germany and New York City.
A new TV advert has been created, featuring time-lapse imagery directed by Edinburgh-based filmmaker Ben Craig, and a soundtrack composed by Giles Lamb and performed by the Royal Scottish National Orchestra. In Scotland, the advert will feature a voiceover by Scottish actor and Game of Thrones star Iain Glen. In the USA, it will be narrated by Perthshire-born star of the US hit The Good Wife, Alan Cumming.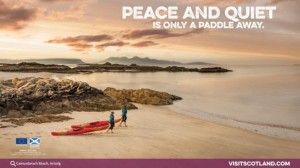 Malcolm Roughead, chief executive of VisitScotland, said:
"The new advertising visuals are breathtaking and I'm sure they will inspire many to make the journey to Scotland, but this is about so much more than stunning imagery. It's about harnessing a nation behind tourism.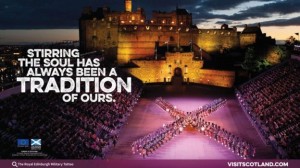 "We want everyone who cares for Scotland to get behind this campaign by using #ScotSpirit and in doing so become ambassadors for the country and create this very special movement."
He added: "Scotland is a unique place inhabited by a unique people – a combination that creates an inimitable spirit.
"The emotional pull of this spirit can't be duplicated by other destinations. You have to come to Scotland to experience it."
Have you #ScotSpirit? Get involved by using the official #ScotSpirit hashtag and sharing what Scotland means to you.
All images via visitscotland.com.