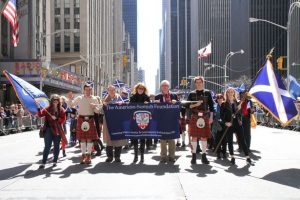 New York Tartan Week is just around the corner and what a fantastic celebration it will be with people coming from all over the globe to experience a uniquely brilliant event which has something to offer everyone.
New York Tartan Week is a celebration of Scottish-American heritage culture and community and a brilliant experience which will see you wanting to come back each year for more!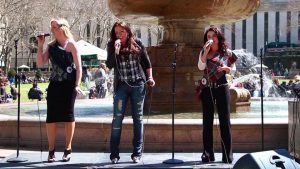 Music plays a central role in celebrating that shared community and culture; the music traditions brought over by Scots have survived and thrived in North America to this very day.
It's fair to say that the shared passion for music and culture has brought about real fusion and development of new style and approach whilst respecting the traditions of the past. Discovering new ways, paths and approaches has always been central to the Scottish-American identity and nowhere is this more evident in the culture and creations borne from our partnership and shared legacy.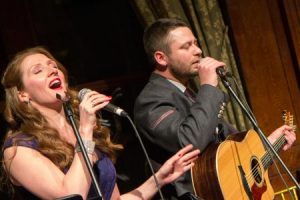 Music, as with the Scots-American heritage itself has experienced real innovation and fusion over the past few hundred years and you can hear Scottish influences in everything from Appalachian, folk and even country music.
It's fantastic that the old traditions are preserved an continued by many talented and passionate musicians across North America, some of which are performing at NYC Tartan Week this year alongside some musical guests from Scotland also! With live music performances all over the city there's something for everyone and of course with a huge amount of pipe bands marching in the Tartan Week Parade on April 8th you can experience something truly unforgettable.
Musical performances at Tartan Week this year include:
---
April  3:
Kyle Carey
St Andrews Pub – 8pm (free)
---
April  4:
Emerald Rae
St Andrews Pub – 8pm (free)
---
April 5:
Little Fire 
Beer Authority – 6pm (free)
Wight Hot Pipes & Scottish Octopus
Connolly's Pub and Restaurant – 8pm ($20)
Mike Ogletree
St Andrews Pub – 8pm (free)
---
April 6:
Little Fire 
Deacon Brodies – 3pm (free)
Tartan Day Observance 
The Highland Divas, St Columba School Pipe Band
Bryant Park 12:30pm
Kodak Ghosts
St Andrews Pub – 8pm (free)
---
April  7:
Mike Ogletree
Pre-Parade Ceilidh- 6pm
Little Fire 
St Andrews Pub – 8pm (free)
The Highland Divas & Guests
The Cutting Room – 10:30pm
(Tickets $25/30 adv)  – Purchase tickets here.
---
April 8:
The Pipes and Drums on the Fountain Terrace Bryant Park  (Free)
11:35am – Lathallan School Pipe Band
11:55am – Oban School Pipe Band
12:15pm – Bonnie Brae Knights Drummers
12:30pm – St Columba School Pipe Band
12:45pm – Shamrock & Thistle
Post Parade Party
B.B. King Blues Club & Grill 4:00pm
Glengarry Bhoys, Gleadhraich, Scottish Octopus, Wight Hot Pipes, The Highland Divas
(Tickets $85 reserved/$65 general admission) Purchase tickets here.
James MacMillan – St. Luke Passion: New York Premiere
St. Bartholomew's Church – 8pm
(Tickets $40 Balcony/$50 Prime Seating) Purchase tickets here.
---
— Jamie McGeechan
Music Reporter for the American Scottish Foundation