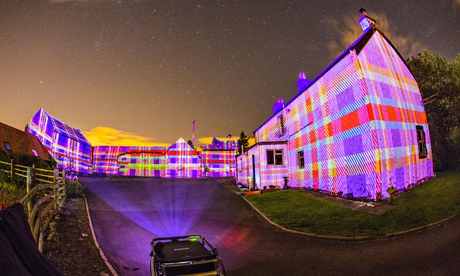 Prior to the vote on the referendum on September 18, a group of artists and photographers used digital technology to cover a number of buildings near Edinburgh in tartan-patterned light.
The artists, Ross Blair, Brian Mcfeely and Craig Robertson worked with filmmaker Mike Guest and musician Jenifer Austin to form the art collective Projector Club. They were commissioned by event company mclcreate and spent months bringing the project together.
The project, dubbed "a celebration of Scotland's past and its future," was not intended to promote a "yes" or "no" verdict, but simply to celebrate Scotland at the historic moment through its signature pattern.
Blair, the project art director and assistant general manager at mclcreate, commented on the inspiration for the project, saying, "The eyes of the world have really been on Scotland this year, and so we thought, 'why not give them something special to look at?'"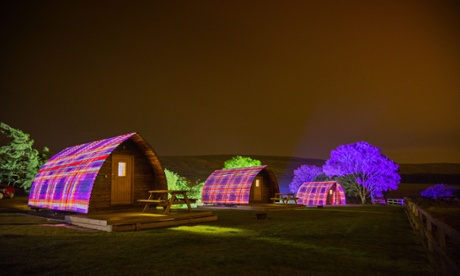 For more images and information regarding the project, please visit http://www.scotlandnow.dailyrecord.co.uk/lifestyle/heritage/pictures-introducing-scotlands-tartan-house-4275166