The American-Scottish Foundation® is honored to have been invited to join the Landmarks 50 project and to develop and present an exhibition celebrating the contribution of Scottish Americans to the building of New York.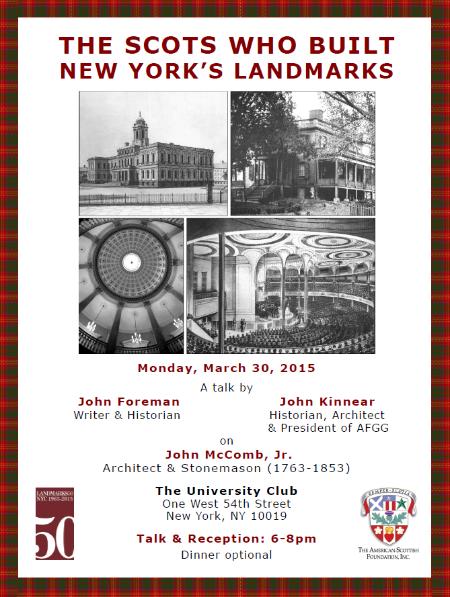 Join us on Monday, March 30, 2015 from 6-8pm for a talk on John McComb, Jr, a noted New York architect and stonemason of Scottish descent who was responsible for many of New York City's iconic buildings. The illustrated talk by John Foreman and John Kinnear will take you through his personal history and achievements. 
To book tickets, or learn more about our speakers, please visit our events page. We hope to see you there!