Starting January 12, 2015, a £1.45m visitor's centre at Falkirk's Helix Park will begin construction near the park's famous Kelpies, reports BBC News.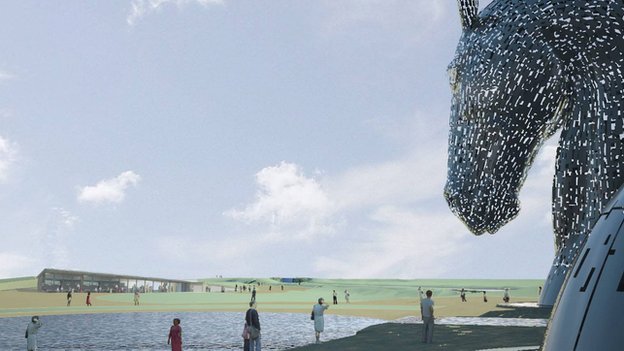 The visitor's centre was designed by Dundee architects Nicol Russel Studios following an international design competition, and will include many new additions, such as a restaurant, shopping area, visitor information and facilities, and an audio-visual experience.
The iconic sculptures are a high priority in the design of the new centre, and visitors' views of the Kelpies will be preserved and uninterrupted. The new centre is designed to blend into the landscape around it using grass mounds and landscaped roof panes.
Park officials have estimated that 800,000 people have visited the site since the Kelpies opened in April – not including the traveling, 1:10 scale Kelpies Maquettes, which visited New York City's Bryant Park last spring.
It is expected that the new centre should open in late summer 2015, according to culture, leisure and tourism spokesman Adrian Mahoney.