The students and staff at New York's Alexander Robertson School are getting very excited about their participation in the 2015 Tartan Day Parade. Having marched for the first time last year, the members of this 225-year-old school community know how much fun Tartan Day is –– and to add to the general festivities, they are learning some Scottish Country Dances to perform along the Parade route. Watch for them "Stripping the Willow" and dancing a reel accompanied by their violin teacher, Kristina Giles, who, while classically trained, plays a mean fiddle!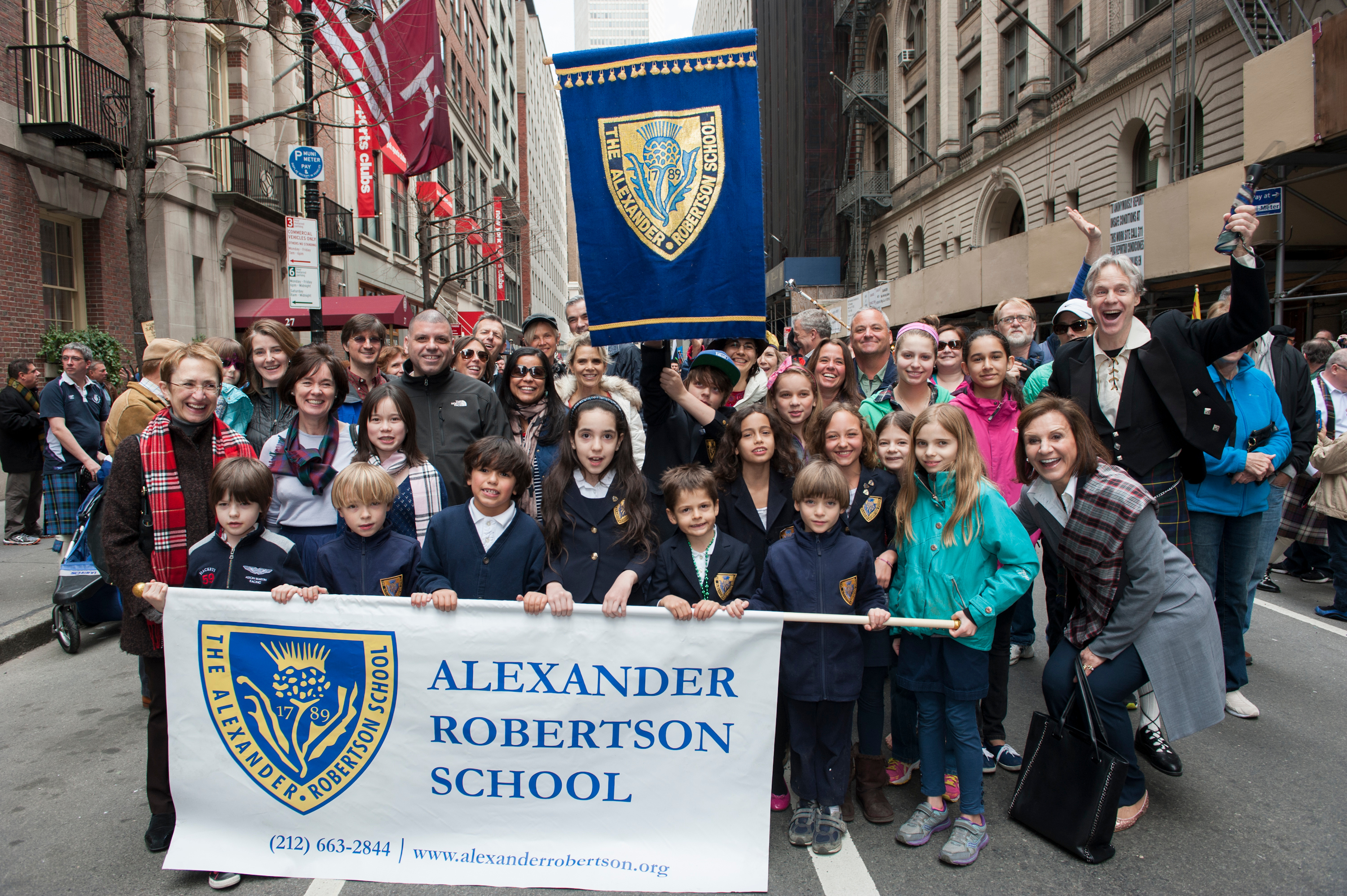 Leading the Pre-K through 5th grade students along the route will be internationally renowned Bagpiper and World Peace Tartan Ambassador, Craig Weir. Craig (20), who is attending Tartan Week to promote the World Peace Tartan's message of global cooperation and understanding, will be meeting with the Alexander Robertson School children to discuss this important initiative. 
The school was founded by the largely Scottish congregation of the Second Presbyterian Church in 1789 to educate the children of "farmers and common folk" to become engaged citizens in the new republic, its message of empowerment through education and the World Peace Tartan initiative's aim to promote global peace and combat child poverty dovetail together beautifully. The youthful exuberance that will be displayed as these two profound messages of hope combine will lift the hearts of all who see it.
Irwin Shlachter, the Head of the Alexander Robertson School says: "Meeting Craig and participating in the Tartan Day parade will help our students understand that there are many issues in the world that they can help with. It empowers them to realize that they can create better cultural understanding for themselves and for future generations.  We are a school where the children study locally but learn globally."
The Alexander Robertson School is a co-educational, Pre-K through 5th Grade community of thoughtful learners located on West 95th Street just steps from New York's Central Park. It welcomes families of every configuration, ethnicity and religious tradition.