Meet part of the team behind The American-Scottish Foundation!
Jenni Wales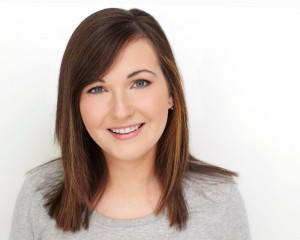 Jenni is 27 years old and originally from Glasgow, Scotland. She moved to New York three years ago, after being accepted to The American Academy of Dramatic Arts and has been here since to pursue an acting career.
She loves to swim, sing, dance, act and socialize (which of course means going to the pub!). For Jenni, The American-Scottish Foundation is "a connection to home."
She spends a few days each week helping out at the ASF office. She is currently working on a few different projects, including Tartan Week and The Scots who Built New York.
Chelsea Chateauvert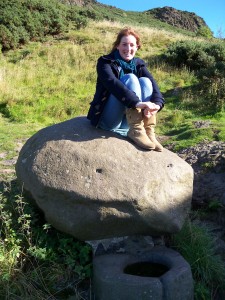 Chelsea is a native New Yorker working in the non-profit sector. Chelsea is an amateur photographer and self-published author, who enjoys good food, music, museums, and baking. Currently residing in Westchester, she has one adorably annoying cat named Gizmo and one handsome husband.
For Chelsea, The American-Scottish Foundation is a bridge to her "other hometown," Edinburgh, and a much needed dose of the Scottish heritage and culture she misses, after having studied, lived, and worked in Scotland for over four months.
"Working to connect all ASF members to their love of Scotland and to each other is a great privilege which I hope to continue for many years." 
Chelsea is membership Coordinator and Event supporter. She is major support to the NYTD Parade, minor support on website, and manager of the ASF Instagram account.
 Lee Glendening Koss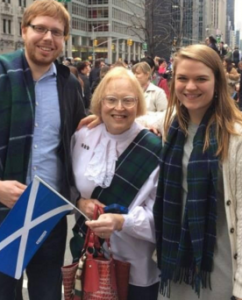 Lee, along with being a retired music educator and nurse, is a flutist, and founding member of "The Silvertones," one of the premier flute ensembles in the NYC area.  Lee is married to an economist, with whom she has two adult children, and is passionate about fostering rescued cats.
Lee visited Scotland in 2007 with her family, where she confirmed her suspected Scottish roots; Clans Douglas and Glendinning. She hopes to return to Scotland soon!
"I appreciate the ASF for encouraging connection between people in the US with Scottish roots and who love Scotland; for supporting important work in Scotland; and for the NYC Tartan Parade!"
Lee enjoyed representing the ASF in the Alexandria Scottish Walk in December, and is currently assisting in database entry and event set-up. "It's fabulous assisting ASF President Camilla Hellman as needed." 
 Theresa Schilling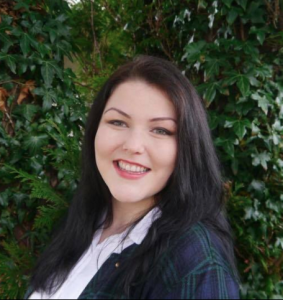 Theresa is from the New York area, but her love of travelling and exploring new places led her to attend university in Scotland. She went to the University of St Andrews, where she studied English, and graduated this past June. Theresa is a tea-enthusiast who loves literature and music.
"The people, the culture, the music, the landscape- Scotland is a magical place! I feel so fortunate to be a part of the ASF family, which is truly an extension of that Scottish spirit here in the states."
Theresa started interning for the ASF in 2015, and has since become a part of the marketing team. She writes articles on arts and culture for the ASF magazine, and is a leading contributor for ASF's Facebook and Twitter.
"We couldn't do all we do without you – I couldn't do all that I get done – without you. We are a TEAM at the ASF, and our volunteers are the way we make it work. A huge THANK YOU to all."  – Camilla Hellman, President, American-Scottish Foundation.