The Tartan Day Parade is fast approaching… register here for the NYC Tartan Week Parade on Saturday, April 11 and purchase your 2015 New York Tartan Day Parade Lapel Pin, now available! The pin is a perfect addition to your parade attire, whether you're spectating along the route or marching with us!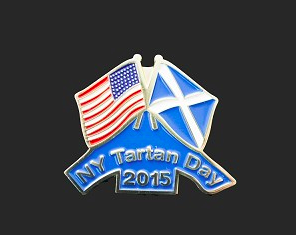 If you are a Member or Friend of the ASF and wish to march with the American-Scottish Foundation please complete this form so that we can register you as marching with us.
The Parade starts at 2:00 p.m. on April 11 at West 45th Street and marches up 6th Avenue to 55th Street. 
Please be in touch with any queries at asfevents@wwbcny.com