It's Seafood Week in Scotland, and here at The American-Scottish Foundation we are celebrating by tucking into some delicious fish!
Seafood Week is an annual celebration of all things Scottish seafood taking place October 7-14. The week-long campaign celebrates the high quality and diversity of Scottish fish and shellfish. And what better way to celebrate than with a classic serving of golden-fried fish and chips?
Although the ASF is located in New York City, we still want to have our fish and chips (and eat them too)! Luckily, New York has plenty of restaurants that serve up an authentic fish fry. One bite of perfectly crispy cod, and you will think you are back in Scotland!
For all of you New Yorkers, or those of you currently visiting the Big Apple, this is the perfect week to give these four NYC Chip Shops a try.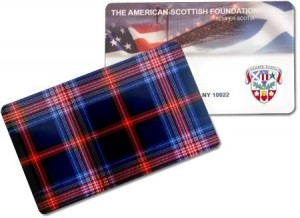 Our first two picks for NYC Fish and Chips are Jones Wood Foundry and The Shakespeare, two restaurants where American-Scottish Foundation Members can enjoy benefits. Just show your ASF Membership Card and you can enjoy a free glass of wine or beer with your entree.
Not a member yet? Sign up to become a member of the ASF and enjoy exclusive offers and benefits, here.
For those of us who are Anglophiles living in NYC, Jones Wood Foundry, a restaurant in the Upper East Side, tastes of home. Walk into to the dark, yet warm gastropub, order up one of their authentic British dishes, and you might believe you have been transported to a cozy UK pub! They serve their fish and chips the traditional way: beer battered cod paired with triple cooked chips, tartar sauce, and lemon. After you give their exceptional fish fry a try, you'll have to go back for more. In keeping with the Scottish Seafood Week theme, your next order could be their organic Scottish salmon, or their wild Scottish sea trout! Don't forget to bring your ASF Membership Card!
Browse their menu, here.
Located in Murray Hill, The Shakespeare is about as British as you would expect! Serving up beautiful British beers, classic UK bar bites like Scotch eggs, and weekly Sunday Roasts just like your mother used to make'', you just know this place wont disappoint when it comes to its fish and chips. Beer battered and served with three-fried chips and tangy tartar sauce, the Shakespeare's fish fry is among the best in NYC. Bring your ASF Membership Card to enjoy a complimentary beer with you chippy! The restaurant even hosts productions of Shakespeare plays, so you can enjoy your fish fry with a side of Hamlet or Macbeth!
Look at the menu, here.
For a taste of the UK in the heart of Greenwich Village, head to A Salt & Battery. The small spot is authentic down to the decor, with Union Jacks on the walls, a long, busy counter, and comfy, metal stools to balance on as you enjoy your chippy. They serve up a variety of fried fish served with thick-cut chips. With bottles of Sarson's Malt Vinegar on every table, A Salt & Battery feels like a real UK chip shop. They even serve Scottish treats like deep-fried mars bars and Irn Bru!
Have a look at their menu, here.
Hoping to get a taste of the UK outside of Manhattan? The Atlantic Chip Shop is a great little spot in Brooklyn Heights, with classic British pub decor and plenty of screens to catch rugby, football and cricket games. The golden-fried fish melts in your mouth, and is served with thick chips, mushy peas, and plenty of salt and vinegar. Top it off with a British pint, as their is an extensive lists of English and Scottish beers to choose from, and even a fried mars-bar if you're feeling cheeky!
Read the menu, here.
So there you have it: The American-Scottish Foundation's pick of the top four fish and chips in New York City.
Celebrate Seafood Week by tucking into a chippy now, and let us know your favorite spots for Scottish eats in NYC!