History in the Flesh – The Clydesdales of Lanarkshire By Pamela Palongue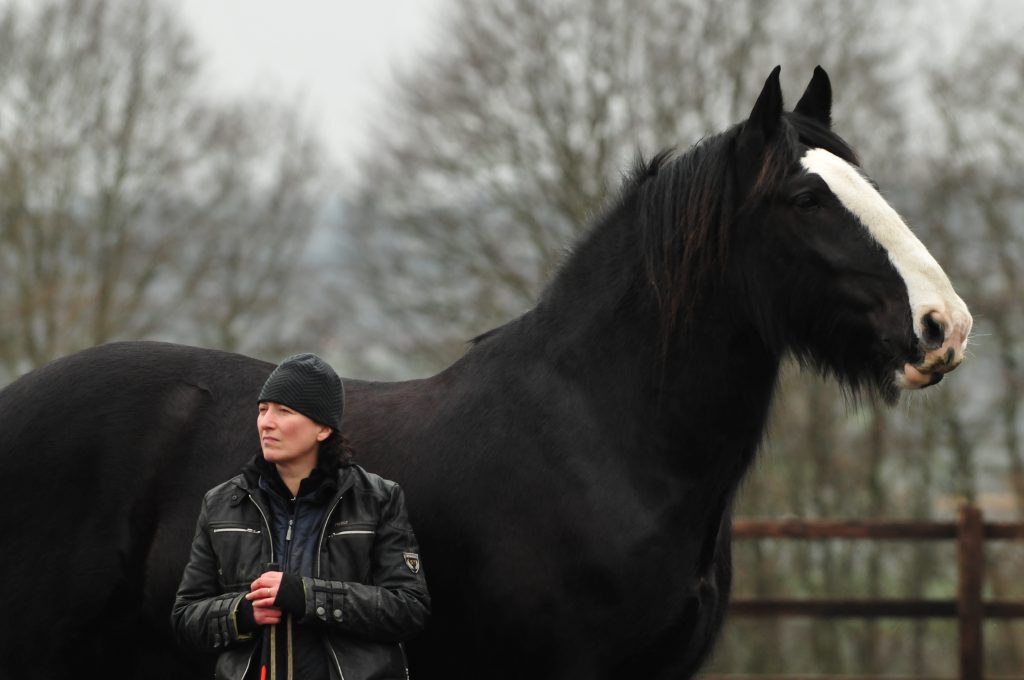 Janice Kirkpatrick jokes that her first memory was that of raging at her parents through the bars of her crib. Her second, was sitting atop a horse at Dumfries Show, a traditional agricultural show held in Dumfries in the South of Scotland. This brief but special first encounter with the equine species made quite an impression on the young lass, with the thrill of being so high in the air, and the horse with its silky mane and earthy smell. This was to be the beginning of a lifelong love affair for Janice Kirkpatrick with horses that remains a powerful and meaningful influence in her life to this day.
Janice started proper riding school at the age of seven and bought and her own horse when she was just 13!  But it was only after decades of training and competing in dressage, that Janice acquired her first Clydesdale –  a six-year-old gelding named Joseph and she had intentions of properly training him. In a twist of fate, however, it was Janice who soon found she was learning from Joseph.
"It was Joseph who introduced me to natural horsemanship and who made me put my ego aside, seeing the world from his perspective. Joseph opened up a far richer world of horses and horsemanship – and he showed me how much more we can do with horses than just ride them…"
It's perhaps not so surprising that Joseph turned out to be an extraordinary horse. The Clydesdales have been bred over 800 years to be the perfect work partners for humans. In fact, they're veterans of war, having served admirably in World War I in the British Army. Americans may be more familiar with the iconic Clydesdales that are ambassadors for the Anheuser Busch Brewery.
"They're curious, quick learners and they 'ask questions' and offer things—they've got lots of 'try,' says Janice. "…they have very expressive faces, more so than many other breeds." They also have big personalities and are quite athletic.
Originating in Scotland, they are named for the River Clyde Valley in Lanarkshire. They are an important part of the rich history of Scotland.
Between 1884 and 1945, the Clydesdales were widely exported across Europe, North America, Australia and New Zealand. They were also less needed for farming as mechanized farm equipment replaced the strong, muscular horses. According to the Rare Breed Survival Trust, there are now less than 10,000 Clydesdales in existence.
Janice has been working tirelessly to save the breed. She and her husband, Ross Hunter, own a design studio in Glasgow called Graven. But when she's not producing her design wizardry, much of her time is devoted to bringing awareness to the plight of the Clydesdales and saving them for future generations.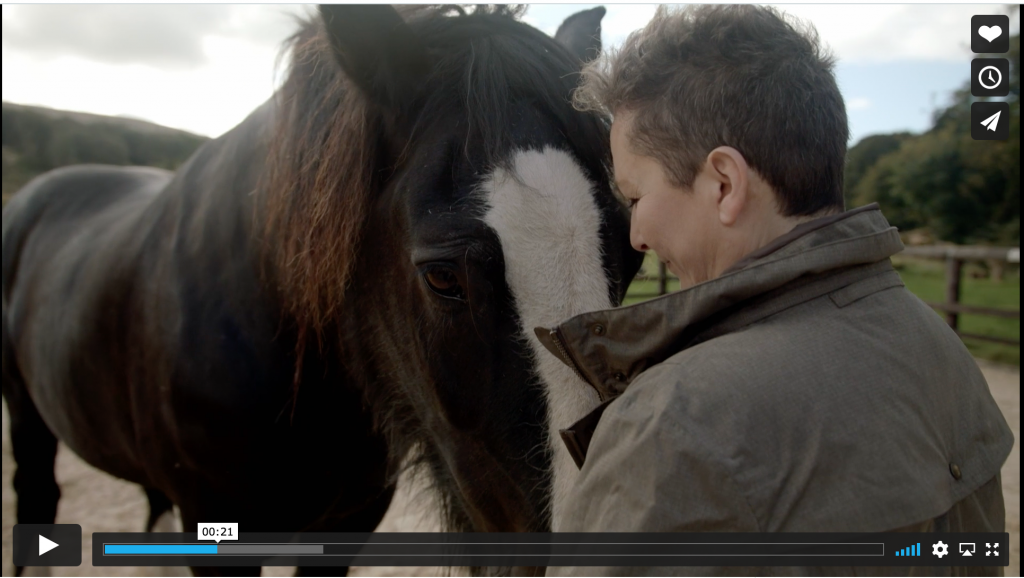 The BBC recently filmed a documentary about her work with them entitled, "Clydesdale: Saving the Greatest Horse."  The production company, Infield Fly, is working with distributors to make the documentary available in the US. In the meantime, you can see some additional filming that didn't make it into the final documentary here…
There will also be a fund to help create a global home for the Clydesdales in Glasgow's Pollok Park, where there will be opportunities for volunteering as well as equine apprenticeships and jobs. "We have lots to do and right now we're in the business planning stage," explains Janice.  
The magnificent, gentle, historic Clydesdale should not disappear.
Pamela Palongue