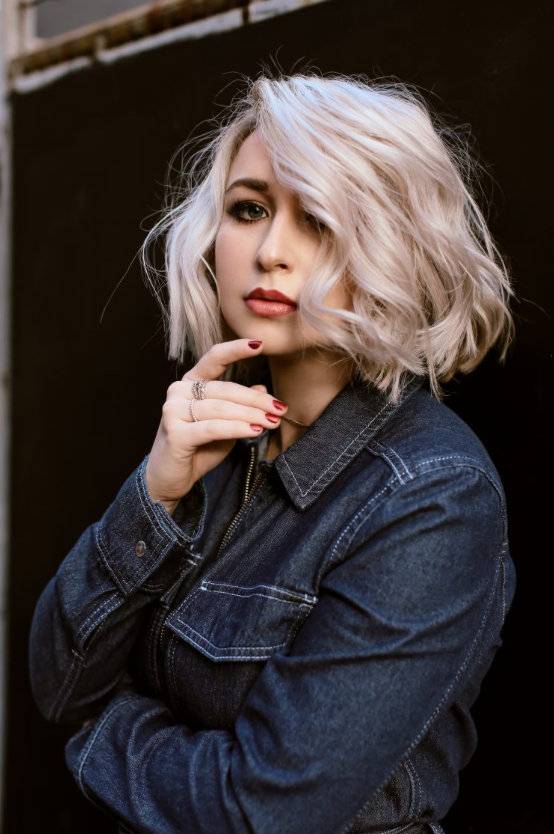 Ainsley Hamill is so far, one of Scotland's best kept secrets but perhaps not for much longer. The Scottish singer and songwriter is a blessed talent who has created something extremely special with her debut feature album, Not Just Ship Land.
The album was inspired by the surroundings and unsung heroes of Govan and Glasgow, areas of Scotland rich in history, culture and characters. 
Hailing from the West of Scotland Ainsley is a graduate of the Royal Conservatoire of Scotland who has a long list of nods including including the BBC Radio Scotland Young Traditional Musician of the Year Finalist and Gaelic Singer of the Year Finalist at the MG ALBA Scots Trad Music Awards. She represented Scotland at Eurovision in Gothenburg and has appeared at folk festivals the world over, including The Festival Interceltique de Lorient and Celtic Connections for the last 10 years. 
Not Just Ship Land is a triumph. Working with BBC Composer Malcolm Lindsay, Ainsley has crafted a record that is both extremely intimate and incredibly lush with its textures and compositions. Ainsley's vocals soar and soothe over beautiful soundscapes expertly produced with the nous and artistry of Malcolm Lindsay creating something that is very special indeed.
Not Just Ship Land is rightfully receiving praise far and wide with The Guardian recognizing it as Album of the Month – Not Just Ship Land "Her voice thick with velvet and mirk…hovering between the comforting warmth of The Breath and the whip-smart forlorness of early Adele…Hamill has a big intriguing voice, it's Scottishness ever-present."
It's clear that Ainsley Hamill has a bright future indeed. Her talents as a singer and a songwriter are of the highest quality – heartfelt, sincere and utterly captivating.
Jamie McGeechan
Connect with Ainsley
Spotify: https://open.spotify.com/artist/4qdDlc1gXEJzzgmdZRdIfD
Music Videos: https://ainsleyhamill.com/media
Soundcloud: https://soundcloud.com/ainsleyhamill
YouTube: https://www.youtube.com/channel/UC5J9sa-YP3V5RVVR3CRAtNA/about?view_as=subscriber
Instagram instagram.com/ainsleyhamill
Facebook facebook.com/ainsleyhamillsinger
Twitter twitter.com/ainsleyhamill