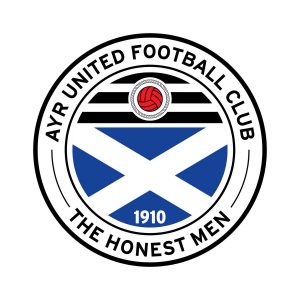 What It Means to Be an Honest Man by Aodan McGeechan
"Auld Ayr, wham ne'er a town surpasses, For honest men and bonnie lasses". Those are the words of the famous and world-renowned Robert Burns, Scotland's national Bard.
Ayr is a small but scenic Scottish seaside town of around 50,000 people only a minute's drive from Alloway, the birthplace of Scotland's national poet.
Ayr is extremely proud of its culture and history, and it boasts many famous cultural and historical sites that attract people from far and wide.
One of Ayr's many attractions is Somerset Park, home to our football team, Ayr United FC.
Formed in 1910, after a merger between Ayr FC and Ayr Parkhouse, Ayr United are fittingly nicknamed "The Honest Men" after the famous line in Robert Burns' world-famous poem "Tam O' Shanter".
As an Ayr fan myself, I know what it is like to experience the ups and downs of being an Honest Man. Ayr has never been glamourous or flashy during their existence. Somerset Park, our home ground, might not have the same glamour factor as some other football stadiums do but to the people and fans of Ayr, it feels like home.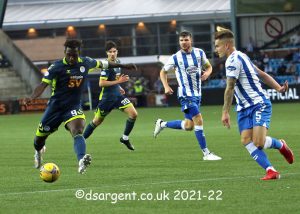 Many generations before me have stood on the terracing at Somerset and watched the famous black and white kit of "The Honest Men" while tucking into a tasty scotch pie or Bovril (A meat flavored hot drink) and soaking in the atmosphere. The club has a rich history in Scottish football. Club legends are held in the highest regard here such as Ally Macleod, who was Ayr's most successful manager. Jimmy Smith, the man who holds the British record for the most league goals scored in a single season with 66 goals in 38 games during the 1927-28 season and most famously of all, Sir Alex Ferguson, who spent his final playing days at Ayr United. Sir Alex went on to win multiple domestic, European, and intercontinental trophies as a manager with clubs such as Aberdeen and Manchester United.
We have never been largely successful either, not in a traditional sense anyway. Ayr United have won the second tier of Scottish football 6 times and the third tier only three. We haven't featured at the top level of the Scottish footballing pyramid since 1977. We are dwarfed by other teams around us in terms of finance, stadium size and fan turnout however there is something very special about Ayr United and in being an Ayr United fan.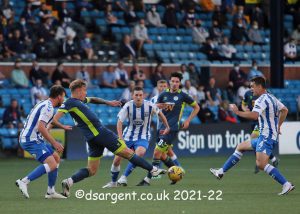 Ayr is and always will be a traditional club with family values at its very core. We were one of the first teams in the UK to introduce a "family stand" and the atmosphere is inclusive, always buoyant and fun. The fans of this club are extremely passionate and enjoy following their team all over Scotland. Just this week we beat our biggest rivals, Kilmarnock FC in the Ayrshire Derby. It will be celebrated for some time yet!
If Burns were alive today, I just know he would be an Ayr United fan. Ayr isn't just a football club, but a place where supporters can go and leave their troubles behind. Burns would have loved the family values, the mentions to his poetry around the stadium, and of course the famous nickname "The Honest Men". For me it's not just about supporting a football team; it's about being a part of a community – of Honest Men and Bonnie Lassies.
Photography by D Sargent