The Edinburgh Fringe is back and in 2022 it is coming back in style. With over 3000 performances, the Edinburgh Fringe Festival has it all this year. From hilarious comedies to heart-wrenching plays, live music from some of the world's best musicians to children's live puppet shows. There really is something for everyone this year. With a mix of online and in-person events you can even catch this year's festival from abroad and trust me you don't want to miss this very special Scottish festival that attracts performers and audiences from all over the world.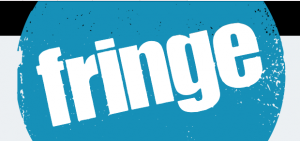 The Fringe is a vast multi-cultural event that sees millions of people descend onto the streets of Edinburgh which is one of the most beautiful cities in the world. The Edinburgh Fringe Festival is the world's largest performing arts festival and provides an unforgettable experience. Even during a worldwide pandemic, 1.5 million people attended the festival last year, with that number set to double in 2022. With restrictions finally being lifted in most parts of Scotland, we will be able to see a return in numbers and hopefully the best festival we've had yet.
The festival this year is running through three weeks in August (the 5th – 29th)
If you've ever wanted to visit Scotland, then the Fringe is one of the best times to do so.
Rain or Shine – insert joke about how bipolar Scotland's weather can be here – the Fringe is an explosive dose of culture guaranteed to make you laugh, cry and gasp all through the day and night.
One of the most unique parts of the Fringe is that anyone can perform! The registration window opens on the 5th of May this year so get out that instrument you've not touched in years and get practicing!
If you want to find out more about this year's Festival, there are a variety of ways to do so.
The official website for the Edinburgh Fringe Festival has everything you need to know about who's performing and even how to set up your own event. The @EdFringe Twitter account also posts the latest updates so make sure to follow them too. Download the Edinburgh Fringe app on your phone to help you plan your calendar. On the app, you can see who's performing and where to buy tickets. Most of the Scottish newspapers will also provide reviews and even suggest the best shows to see this summer.
So, if you've ever needed an excuse to come Scotland, now's the time to do so. You've not lived until you've been enthralled in the atmosphere of the festival and seen everything it has to offer. The Fringe Festival shows off Scotland in the best way, showcasing everything our small but proud country has to offer. So, book your flights, buy your tickets, and come on down to the Edinburgh Fringe Festival. You won't regret it.
By Aodan McGeechan