Written by Cameron Steer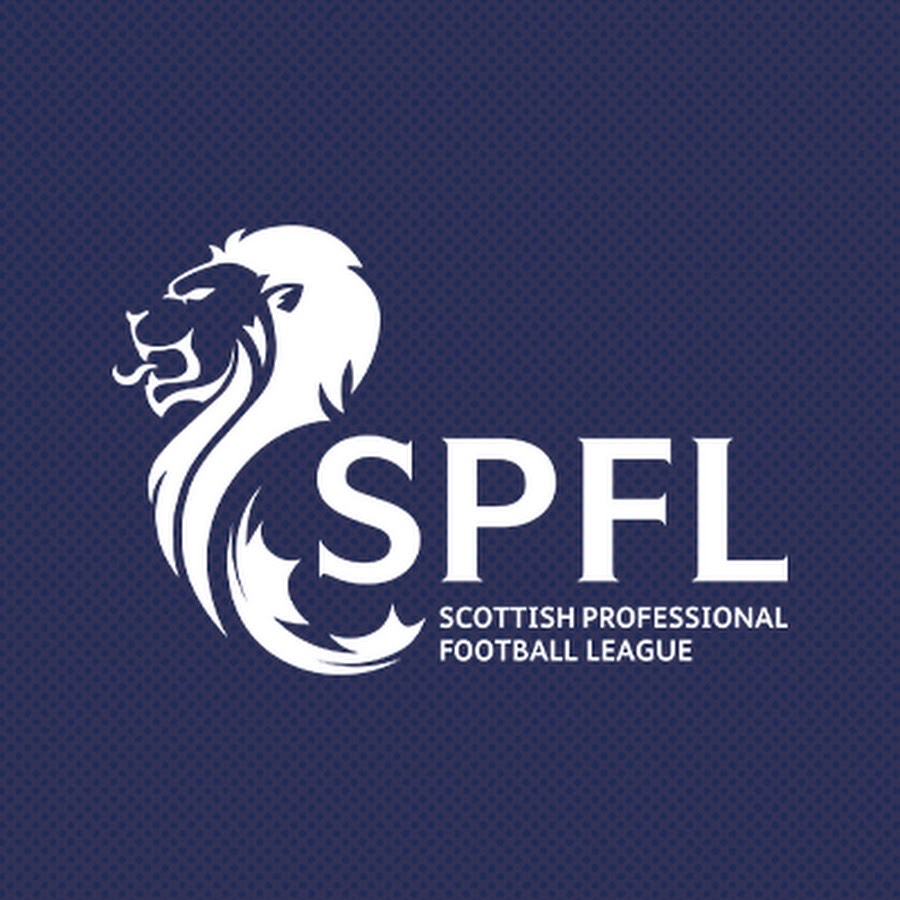 After a lengthy summer break, Scottish football fans finally have the adrenaline of
SPFL action back in their weekends. Much anticipation has followed the return of this year's
Scottish Premier League after the competition and success in Scottish football last season
with Glasgow Celtic emerging victorious in the league in what was supposed to be a
rebuilding year for the club under new boss Ange Postecoglu, and with Glasgow Rangers
seeing success in Europe, making it to the final of the Europa League. In addition to the
regular two horse race that Scottish Football is famed for, the league is starting to see some
more threatening competitors emerge in the title race. Heart of Midlothian for instance
managed some good business and have looked strong in preseason, as well as this first month of competition with standout player Barrie Mckay hitting early form. Motherwell FC have also made some very important changes very early in the season, after parting with their manager following the embarrassing loss to Irish part timers Sligo Rovers 3-0 across two legs in Europa Conference League Qualifying. They have since appointed ex-player Steve Hammil as manager in a bid for better fortune in the domestic league. Aberdeen have endured a tough start to the season in this first month but will surely climb their way back up the table to compete when they find form in coming weeks. Same goes for Dundee, who have found themselves near the bottom of the table early on, however they've been enjoying a good run in Europa Conference League Qualifying, most recently picking up a 1-0 win over Dutch first division side AZ Alkmaar. Overall it's been a fantastic start to the action of the 2022/23 season with a lot of goals flying in already, setting up an exciting first few months of league play.

Matchweek One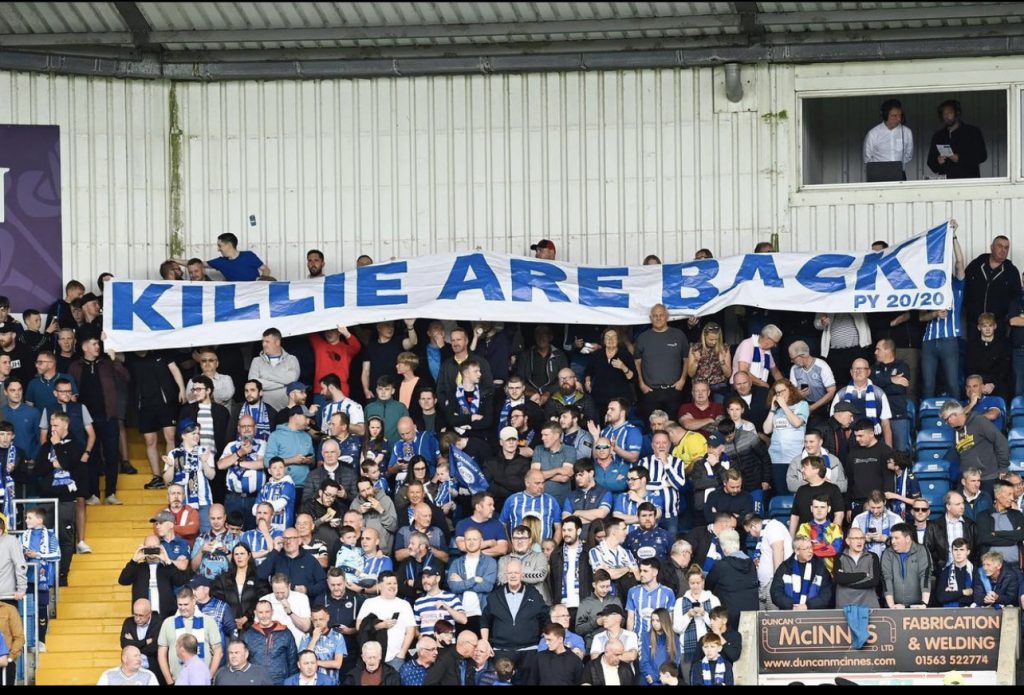 Glasgow Rangers travelled to Livingston FC to get the new season underway on
Saturday July 30th. A full crowd only had to wait five minutes for the first goal of the new season, falling in favour of Livingston as striker Joel Nouble muscled off the Rangers
defender and guided home a delicately placed chip over the goalkeeper and into the back of
the Rangers net. This early goal really set the intensity for the game, with Rangers
dominating and becoming more aggressive with their possession and chance creation, while Livingston mainly preyed off of counter attacks. The increased intensity in the first half
following the goal also resulted in numerous brash challenges from both sides, resulting in
five first half yellow cards between the two sides. Rangers had a goal disallowed for offside,
and came close to scoring from a miscued cross, which the keeper dealt with barely. In the
end, a well timed run and header from Scott Arfield in the seventy-second minute and a well
placed free kick goal by captain James Tavernier two minutes later rescued Rangers, who
will know how lucky they are to get away with three points. Full time score Livingston 1-2
Rangers.
Hibernian of Edinburgh visited St. Johnstone next in a game which followed a similar
pattern of intensity and aggression as the game before it. Both sides looked evenly matched
all throughout, which caused some frustration with cheap and poor tackles flying in, the peak
of this was Murray Davidson catching a Hibs player late in transition, getting himself a red
card and raising the temperature of the game. Hibs went on to grab a ninetieth minute winner
through Josh Campbell heading home a corner. The game ended St. Johnstone 0-1 Hibernian
with six yellow cards and a red card.
Kilmarnock had their champions banner raised and championship trophy paraded
before kickoff, celebrating their title winning season last year in the championship which saw
them promoted back to the top division. They faced up against a visiting Dundee United in an
evenly matched battle decided ultimately by poor decision making by Ian Harkes for Dundee
who picked up a second yellow card in the seventy second minute and was subsequently sent
off. Kilmarnock went on to equalise through Ash Taylor in the ninety-first minute which
cancelled out Dylan Levitt's first half goal for Dundee. The game ended 1-1.
The last of Saturday's action was Heart of Midlothian hosting the highlanders Ross
County. The momentum of the game swung back and forth initially, but hearts looked to have
the better chances in the early stages of the game. It wasn't till nearly into the second half that
the Tynecastle crowd were treated to a goal, Alan Forest opening his account for hearts in the
fifty-ninth minute. Not long after that, Barrie Mckay doubled the hearts lead in the seventy-
second minute. The comfortable 2-0 cushion was only in place for two minutes however,
with Jordan White clawing a goal back for Ross county two minutes later. Unfortunately for
Ross county however the score ended 2-1 to the hosts.
Sunday's fixtures kicked off with St. Mirren hosted Motherwell in a scrappy affair
which lacked any real quality of final ball. There were alot of misplaced passes, wasted
chances and untidy play throughout from both teams. The only thing separating the two sides
by the end was Kevin Van Veens penalty just before half time for a St. Mirren handball.
Motherwell were able to hold onto their narrow 1-0 lead all the way to the end. The game
also ended with a whopping total of eight yellow cards and Motherwell's Ricki Lamie seeing
straight red for a shocking challenge, then with a moment of madness initiating a brawl
afterwards.
Last match of gameweek one was reigning champions Glasgow Celtic hosted
Aberdeen, who gave the Celtic players a guard of honour as they were led out by captain
Calum Mcgreor carrying the SPFL trophy to the podium where he raised their champions
banner as a chorus of Celtic fans serenaded over the light show. When the football started, it
was clear Celtic came to play – taking the lead through a Stephen Welsh header just three
minutes into the match. After that the match became more about Aberdeen holding on and
defending under immense Celtic pressure while trying to capitalise on whatever chances
came their way. Eventually the pressure told and Celtic were able to double their lead in the
seventy-fifth minute through a Jota wonder goal as he beat a couple Aberdeen players to find
space on the edge of the box to hammer home an unstoppable effort across goal into the top
corner. The game ended Celtic 2-0 Aberdeen with the champions getting off to a great home
start against one of the stronger teams in the league.

Matchweek Two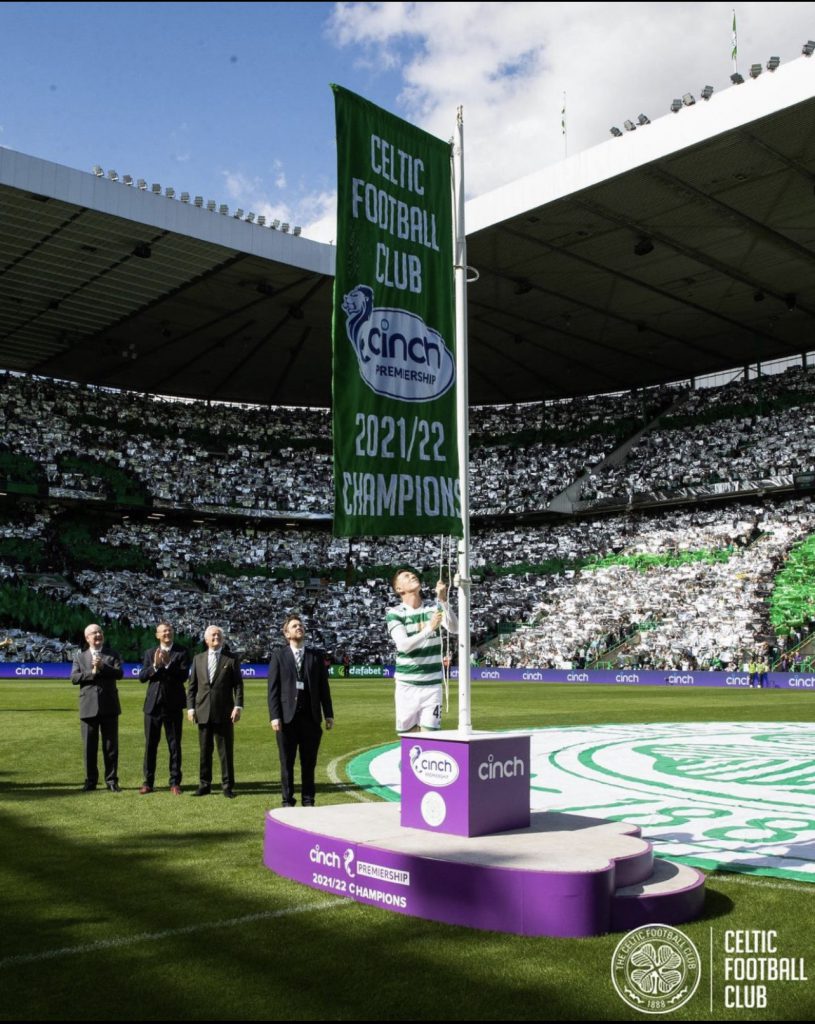 On Saturday August 6th Celtic ventured up to the highlands to get matchweek two
started with a face off against Ross County in a game which never really looked in doubt of a
Celtic win. All first half, Celtic were badgering Ross County with attacks but just not finding
the back of the net, Ross county hung on well at the expense of picking up a few yellow
cards. Kygo Furuhashi eventually had the breakthrough for Celtic in the forty-eighth minute
as he latched onto a cross along the floor, hittin the back of the net from around the penalty
spot. A lapse in concentration from the Celtic defenders allowed Ross Country to equalise
from a corner in the fifty-eighth minute as Alex Iacovitti found himself jumping above his
marker to dispatch a downwards header catching everyone unawares and finding its way into
the back of the Celtic net. The visitors responded like true reigning champions to this
equalising goal and by the eighty-fourth minute it was Celtic number six Moritz Jenz who
rose above the Ross County players to nod home a headed goal from a cross from Jota to
restore Celtic's lead. To add insult to injury, Celtic constructed a beautifully worked, quick
flowing passing move that was finished off gracefully by Liel Abada in the ninety-second
minute to put the game beyond doubt. Final score Celtic 3-1 Ross County.
Rangers had almost a full house at Ibrox as they hosted a clumsy and untidy looking
Kilmarnock side. Rangers dominated for the entire first half, peppering the Kilmarnock goal
with some good chance creation, but coming up short every time. The second half was more
of the same, except Rangers finally got a bit of luck in the fifty-first minute with new striker
Colak finding the ball at his feet just inside the box to slot away a tidy first goal of the game.
Morelos added a second to goal late in the eighty-eighth minute to secure a comfortable win
and kill the game off. Kilmarnock suffered six yellow cards throughout the game at evenly
spaced intervals while Rangers escaped without one, I felt that this painted a fair picture of a
more than one sided game.
Motherwell had a bad day at the office being on the receiving end of an absolute
thriller, as they hosted St. Johnstone at Fir Park. It was a very scrappy game with neither side
really ever grabbing a hold of it and asserting dominance. Jamie Murphy struck in the twenty-
eighth minute off a ball knocked down from a set piece with a cleanly struck volley to give
St. Johnstone in a very open game, a lead that they held all the way up until Graham Carey
scored an own goal to get Motherwell on the board with an equaliser in the ninety-first
minute. Straight back up the other end and when the game looked settled, Stevie May latched
onto a loose header from a teammate in the box to scramble home a late winner in the ninety-
fourth minute. What a match that was. Full time score Motherwell 1-2 St. Johnstone.
Aberdeen put up a dominant display over visitors St. Mirren, being awarded a penalty
for a St. Mirren handball after just twenty-four minutes. Bojan Mioski stepped up and
converted from the spot to give the dons the early lead. The penalty also resulted in a second
yellow card and sending off for Declan Gallagher for St. Mirren as it was deemed a deliberate
handball. For the rest of the first half, St. Mirren were clearly damaged by going down to ten
men so early on, and Aberdeen took food advantage of this as Mioski grabbed his second
goal of the game just ten minutes later with a brave sliding effort to beat the defenders to the
ball, Leighton Clarkson made it three goals for Aberdeen on the cusp of half time with a
superbly hit long range strike from a cutback cross. Initially St. Mirren responded well in the
second half, and even got themselves an early goal to show for it from the penalty spot, Jonah
Ayunga converting in the fifty-third minute. Unfortunately the nightmare wasn't over for St.
Mirren as Luis Lopez put the game beyond doubt in the eighty-seventh minute. Final score
Aberdeen 4-1 St. Mirren.
Sunday's fixtures kicked off at midday with the Edinburgh derby which was a pretty
well tempered match by derby standards. There was quite a bit of back and forth early on and
most chances for both sides fell from either well fashioned counter attacks or from set piece
deliveries from deep fouls in the midfield. After twenty two minutes, Hearts drew first blood
with Lawrence Shankland reacting first to a redirected cross from team mate Barrie Mckay to
scramble the ball into the goal from close range. Despite the Hearts goal, Hibs were relentless
and continued to attack in a game that had just been blown wide open. They were rewarded
for their hard work and perseverance when a counter attack in the dying moments of the
game concluded with a calculated cross along the floor for Martin Boyle to guide home the
equaliser as pandemonium ensued at Easter Road. Odds even in the Edinburgh derby.
Matchweek two's action concluded with Dundee United facing off against a visiting
Livingston side with something to prove after their comeback loss to Rangers last week.
Though this game was largely uneventful, Livingston were able to bounce back and take all
three points over Dundee United as Cristian Montano hammered a long distance effort past
the Dundee United keeper after a good interception from his team mate created the chance.
There was a sense of desperation from Dundee all game as they appeared to sntach at their
chances. Full time score Dundee Utd 0-1 Livingston
After only two weeks of competitive play it's too early to draw any real conclusions,
even more so with the amount of business and reshuffling that has been done over the course
of the summer transfer window. However this season does promise to be a very competitive
and exciting one, and I'm personally excited to see what new star players will emerge as well
as which teams will get up there and really challenge Celtic and Rangers domestically this
year.