Written by Cameron Steer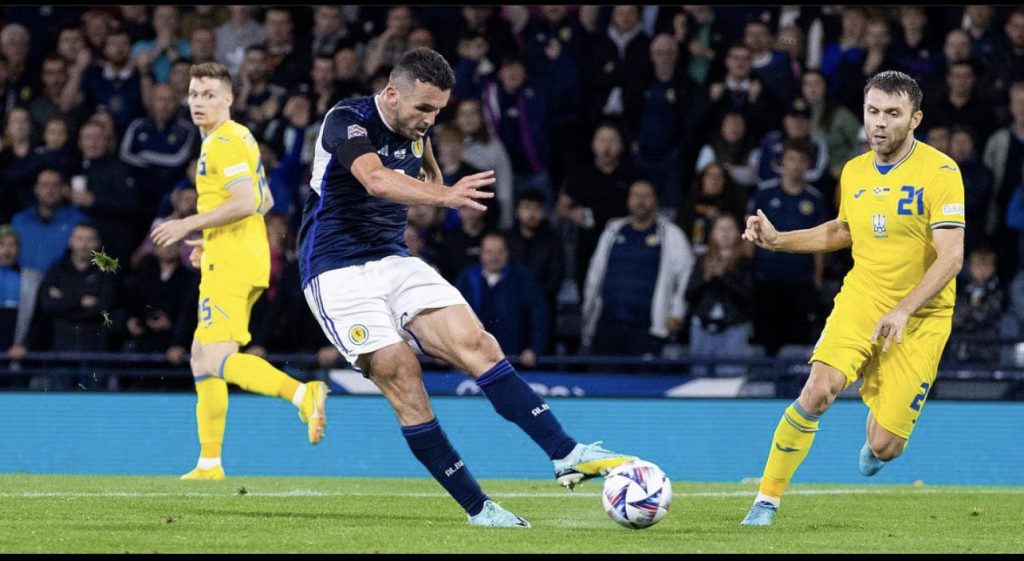 After a meeting to forget against Ukraine last time out in the Semi-Final of the World
Cup Qualifiers in May, Scotland played the role of host again this time out as they sought
make up for their heartbreaking loss four months ago, which set the scene for a very
competitive and enthralling game on a clear night in Glasgow at Hampden.
After being absolutely dominated by a strong Ukrainian side back in May, it was great
to see Scotland come out the blocks flying this time around at Hampden, putting on a
dominant and determined first half display, a half which looked as if there was only one team
in it. This start to the game was worlds away from the whimpering and nervous display last
time out where we struggled to keep the ball and didn't really look like we wanted to be out
there. This time around, every Scotland player faced up to the occasion and looked rather
composed in going about their business, all while looking proud to wear the Lion Rampant.
Scotland entered halftime just edging the majority of possession over their visitors,
but the real tale of the game was in the amount of chances and chances on target each side
had by this point in the match. Scotland peppered the Ukrainian goal with eight total shots
throughout the first half, two of which were on target and required intervention from the
goalkeeper. Down the other end, and Ukraine barely had a sniff, with only two total shots at
goal, and both off target.

Scotland had an undeniable air of confidence in the first half, which created the
feeling that an opening goal would not be far away in the second half and with Scotland
coming out with a heightened intensity, plugging away, attack after attack it was just a matter
of time. The opening goal eventually came in the seventieth minute through midfield dynamo
John Mcginn to give the Tartan Army a much deserved foothold in the game. This was
followed up just ten minutes later by Scotland's Lyndon Dykes as the striker further added to
his national team tally. Scotland at this point were good value for such a definitive lead, and probably would have taken a 2-0 win over Ukraine in this nations league fixture, however
Lyndon Dykes hadn't had his fill just yet, adding a third to the scoreline with three minutes to
go in the match to put the cherry on top of a fantastic footballing display for the home fans in
Glasgow. Scotland ended the game with twenty four total shots with eight hitting the target,
when compared to Ukraine's three total shots, zero of which hit the target, that paints about
the clearest picture of the game possible upon reflection.