Interview with Margaret Kelly.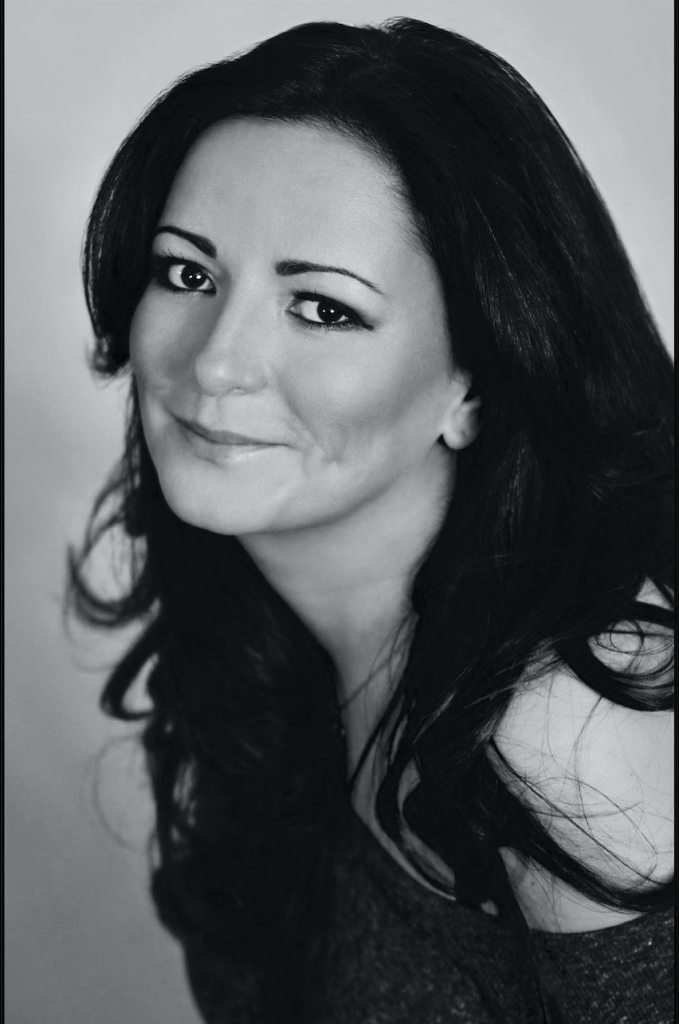 Margaret is a versatile performer who incorporates and celebrates her love for music in her performances. With influences ranging from pop, rock and Broadway, Margaret is a performer who truly captures the audience every time she performs.
This bonny Falkirk lass has performed in Carnegie Hall, sang in Madison Square Garden, on Broadway and toured throughout the U.S. and UK. It all started at a young age for Margaret, her passion for singing and performance singing brightly as a teenager and with her father being a huge influence on her singing career as Margaret told us:
Margaret Kelly: "I've sang professionally since the age of 16 and just always had a passion for it! My dad was a singer, and I always wanted to be a singer. I performed my first gigs in Scotland, winning talent competitions and always had a passion for theater and the west end of London. After my dad passed away, I was over in the U.S. and saw auditions for a scholarships for a music theatre school, I thought I would give it a go and see what happened! I flew to New York to audition and won the highest scholarship available!" After graduating she managed to land leading roles in Broadway Musicals and toured the United States.

A member of The Highland Divas who formed in 2011 the Highland Divas have become firm favorites in the American Scottish community and have delighted the audiences with every performance. Amongst their fans is Jimmy Fallon, the famous TV host who even joined The Highland Divas for an impromptu performance on stage at New York Tartan Week in 2019 which went viral on the internet.
Margaret has worked extensively as a professional singer/actress in musicals playing roles like Grizabella in Cats and Fantine in Les Miserables. Margaret cites her childhood experience of studying with Glasgow Youth Theatre as a positive influence in her early development.
Margaret Kelly: "I went to Glasgow Youth Theatre which was a great experience for me, it was very encouraging and confidence building. I did shows with the Glasgow Youth Theatre and that's where it all started for me really. I also studied acting in Scotland, at Langside College and absolutely loved doing a summer course at the RSAMD, now the Royal Conservatoire of Scotland, that was pivotal."
Now a U.S. Citizen Margaret even performed at her own swearing in ceremony in addition to performing for those who were becoming U.S. citizens in the same ceremony.
"I sang at my own swearing in ceremony, which was an amazing experience, to be invited to sing at your own citizenship swearing in ceremony was something very special! To sing for others who were also becoming U.S. citizens,  it was a special event and a real privilege to sing for people being sworn in.
When asked to share memories of another hugely memorable experience Margaret told us that singing at the world famous Carnegie Hall was one which will always have a fond place in her heart.
Margaret Kelly: "Performing in Carnegie Hall was absolutely special. My wee mum was up in her box watching me. That was the last time she saw me perform before I lost her, my beautiful, proud wee mum.I've became more Scottish since moving to the U.S and feel so proud of my heritage. Becoming a citizen was very emotional and nerve racking at same time as I was asked to sing the U.S National Anthem The Star-Spangled Banner at my own ceremony and for 300 other people. It made me reflect on everything I'd went through in my journey to the United States of America. I'm a proud American / Scottish lassie but my heart will always be Scottish."
On asking Margaret if she had any special words of advice and encouragement to aspiring Scottish singers and musicians Margaret said:
"My advice to singers would be to follow your dreams and believe you can do whatever you set your mind too. Anything can happen in life and if you put in the work and believe in yourself it can happen for you. Stay grounded and as humble a possible. Respect everyone you meet, it makes all the difference. It's a small world but the world is your oyster, so dream big and go for it!"
Margaret Kelly performs at Broadway at The Mondrian Park Hotel, 444 Park Avenue South, New York City on April 27th, May 4th and May 11th for a special show celebrating Hamilton, Frozen and more. Tickets are available now online on www.feverup.com