The American-Scottish Foundation®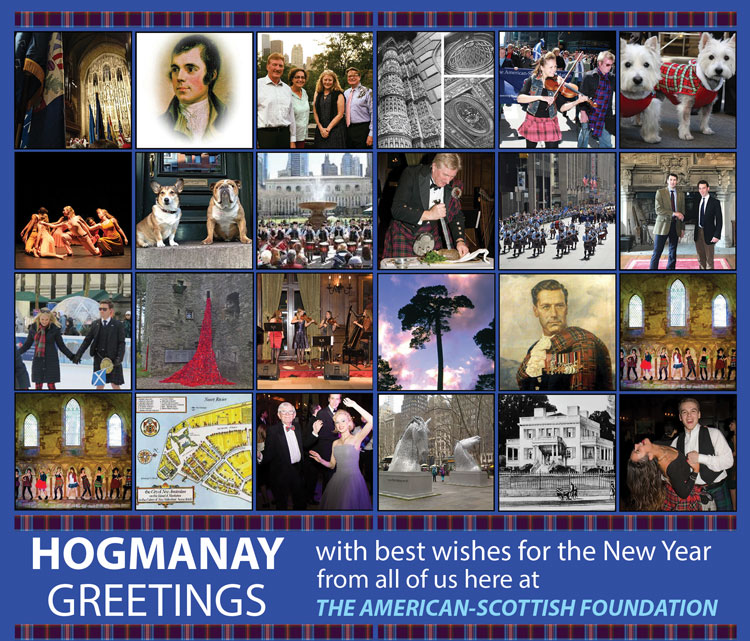 American-Scottish Foundation Members and Friends,
Welcome to our website where we look to keep you updated on the ASF, and our partners, news, projects and events, as a portal of information for lovers of Scotland.

Through our platform of projects and events ASF helps share and strengthen the heritage and cultural message of Scotland's past and future.

With your support we have a vibrant platform on Facebook, Twitter, Instagram and our regular news bulletins to the Scottish American Diaspora.

There are many ways to become involved and help support all that we do. We invite you to become a Member and enjoy the many benefits our members enjoy.

Details of Membership, both individual and corporate, are available. Membership is annual, from the date you join us.

We invite all to attend ASF Events - Visit our Events Page often where our Events are listed. Members enjoy special event ticket prices as a benefit of membership.

If you are not already receiving our newsletters you may Register Here for them.

If you have specific questions or ideas you would like to share please call us at the ASF Office on (929) 499-9025 or email us directly at AmericanScottishFoundation@gmail.com.

Camilla G Hellman, MBE
President
---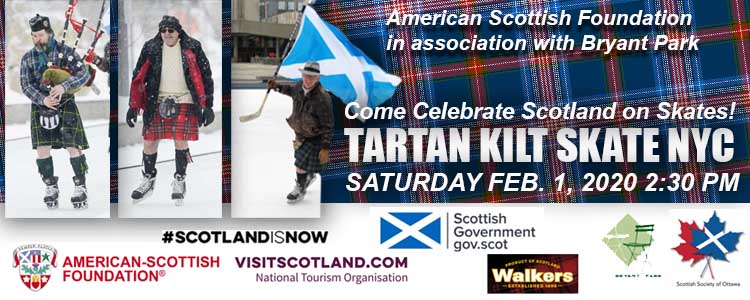 ---
A Look Back On The ASF In 2019
---
THE SCOTS WHO BUILT NEW YORK

The American-Scottish Foundation is proud to have a vibrant and growing platform of Arts and Culture programming.
The American-Scottish Foundation is honored to have been invited to join the Landmarks 50 project and develop the fascinating history of THE SCOTS WHO BUILT NEW YORK, chronicling the contribution of Scottish Americans to the building of New York.
Most exciting of all - the ASF is developing a walking tour app (with an accompanying map) which will feature over 55 important Scottish locations in NYC! We are aiming to have a test version of part of the Map ready for Tartan Week in April. For more information and to support this project, please click here.
---
CORPORATE MEMBER SPOTLIGHT
Clan Hannay and Sorbie Tower

---
Our Mission

The mission of The American-Scottish Foundation®, an international not-for-profit organization, is to establish links and strengthen ties between Scotland and the United States, through the pursuit of contemporary social, cultural, educational, and business activities.
The mission remains as relevant today as when ASF was founded in 1956 by Lord Malcolm Douglas-Hamilton - to champion the extraordinary relationship between the peoples of Scotland and the United States - a bridge between the two great countries - seeking to strengthen & support the future of the Scottish American diaspora, and its legacy.
---
Support Us
There are many ways to support the Foundation, including: attending events; being a member; making donations; and serving on a committee.
Our programs are varied and our Initiatives section showcases particular areas of ASF's work, enabling gifting to programs which you specifically wish to support.