The American-Scottish Foundation®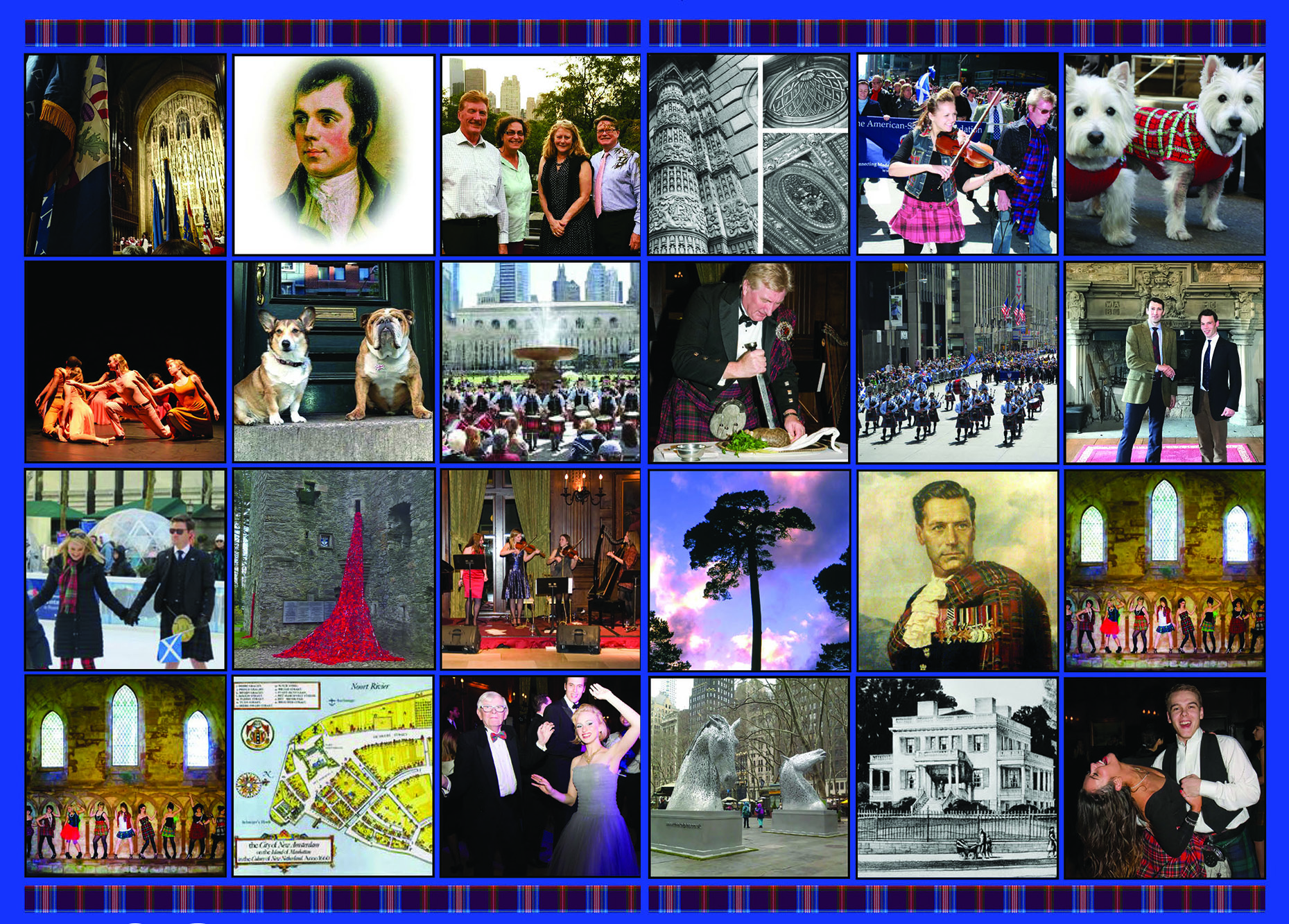 Tartan Day Parade Cancelation
March 26th, 2020

As we all adjust to working from home, self distancing and trying to balance our lives through this time of tremendous unease, ASF looks to help give a sense of center to the chaos - a reminder of our love of our Scottish-American heritage and culture.

The ASF Team are working from home. Please email us with any questions or concerns. Link Here.

While  we have had to cancel our Tartan Week and Spring events, as well as delay exhibits and programs, ASF is working on developing virtual programming in the weeks ahead.

We share some ideas below to bring Scotland a wee bit closer at this time:
Visit the Scottish Grocer, and add a "Taste of Scotland" to your larder, enjoy our special ASF Member discount (extended at this time to all our friends too)
Enjoy the March issue of the Scottish Banner, a gift from them to our community - April issue will follow next week
And we have compiled a list of movies (with very Scottish elements to them) which we hope you will help us add to.
Follow us on Facebook and watch for news of virtual events in the days ahead as we look to help connect our great community.
If you are able to, please consider:
With strong thoughts from all of us at American-Scottish Foundation.
Camilla G Hellman
President
---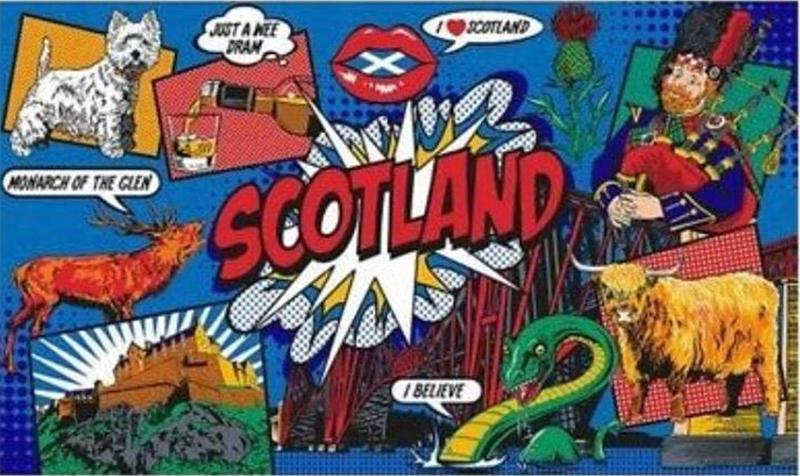 THE NATIONAL TARTAN DAY NY COMMITTEE have announced THE FIRST VIRTUAL TARTAN DAY:
On April 6th 2020 the National Tartan Day NY Committee are asking us to  flood their social media accounts with videos and photos showing off your Scottish splendor.

Post to their page or group on Facebook and tag us @nyctartanweek on Instagram and Twitter!

As Kyle Dawson, President of NTDNYC notes :
"Gather your pipes and bands and play your wee hearts out, record us a Celtic tune on your fiddle or accordion, sing or recite you favorite Scottish poem, recite your best Burns quote!"

"Don your ghillies, dance around swords, fold yourself in to a yoga position or two in a kilt, wag your furry tails! Young, old, two legs or four, we want to hear from all of you!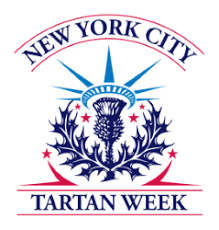 Let's make April the 6th 2020 the first ever Global Virtual Tartan Day!"

"COVID-19, you may take our parade this year, but you'll NEVER TAKE OUR PRIDE!

Alba Gu Brŕth!"
---
March 13th, 2020

One of the American-Scottish Foundation's favorite times of year is Tartan Week, a week when the Scottish American community comes together and celebrates our heritage and culture - culminating in the wonderful  New York Tartan Day Parade.  It has been held every year for the past 22 years, but this year the Parade which was to take place on April 4th, has had to be cancelled.

The decision taken by the National Tartan Day New York committee, of which the ASF is a founding member, could not be avoided after the State of New York, and New York City banned all gatherings over 500 persons with no end date.

Below is a letter from Kyle  Dawson, President of the National Tartan Day New York committee which I share with you.

The ASF schedule of events is being adjusted and we will advise further around this early next week.

  April 6th is Tartan Day and over that weekend we hope we can look to honor and celebrate the Day in a limited way.

The COVID-19 pandemic is a rapidly evolving situation and we need to look to take it day by day.  The health and safety of our community is our first concern.

Sincerely
Camilla G Hellman
President
American-Scottish Foundation

---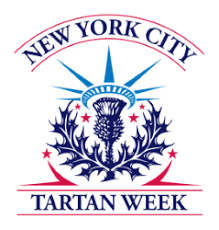 Dear Friends,
  It is with heavy hearts that we announce that the New York City Tartan Day Parade will not be taking place in 2020. We had hoped that we would be able to go ahead with the Parade being 3 weeks away, but following yesterday's news the State of New York, and New York City are banning large gatherings until further notice.
  We are so sorry. This is hugely disappointing news for us to share with you.
Given that the COVID-19 pandemic is a rapidly evolving situation, we will not be rescheduling this year's Parade. Instead we'll be focusing on returning stronger than ever in 2021.
  Thank you for your ongoing support,
We would like to take this time to thank Marti, Audrey, Bob, Barbara, Suzanne, Fraser, Dan, Steve, Caroline, and our PR team in Glasgow, Victoria and Pam, for all of their hard work over the past year. Without this amazing team, we would not be able to put on such a spectacular series of events. And to Howie and Charlie your support over the years has been unfounded. Thank you, from the bottom of our Tartan Hearts.
Kyle Dawson
President
National Tartan Day NY Committee
Lesley MacLennan Denninger
Camilla Hellman
Lebby Campbell
---
American-Scottish Foundation Members and Friends
Welcome to our website where we look to keep you updated on the ASF, and our partners, news, projects and events, as a portal of information for lovers of Scotland.

Through our platform of projects and events ASF helps share and strengthen the heritage and cultural message of Scotland's past and future.

With your support we have a vibrant platform on Facebook, Twitter, Instagram and our regular news bulletins to the Scottish American Diaspora.

There are many ways to become involved and help support all that we do. We invite you to become a Member and enjoy the many benefits our members enjoy.

Details of Membership, both individual and corporate, are available. Membership is annual, from the date you join us.

We invite all to attend ASF Events - Visit our Events Page often where our Events are listed. Members enjoy special event ticket prices as a benefit of membership.

If you are not already receiving our newsletters you may Register Here for them.

If you have specific questions or ideas you would like to share please call us at the ASF Office on (929) 499-9025 or email us directly at AmericanScottishFoundation@gmail.com.

Camilla G Hellman, MBE
President
---
A Look Back On The ASF In 2019
---
THE SCOTS WHO BUILT NEW YORK

The American-Scottish Foundation is proud to have a vibrant and growing platform of Arts and Culture programming.
The American-Scottish Foundation is honored to have been invited to join the Landmarks 50 project and develop the fascinating history of THE SCOTS WHO BUILT NEW YORK, chronicling the contribution of Scottish Americans to the building of New York.
Most exciting of all - the ASF is developing a walking tour app (with an accompanying map) which will feature over 55 important Scottish locations in NYC! We are aiming to have a test version of part of the Map ready for Tartan Week in April. For more information and to support this project, please click here.
---
CORPORATE MEMBER SPOTLIGHT
Clan Hannay and Sorbie Tower

---
Our Mission

The mission of The American-Scottish Foundation®, an international not-for-profit organization, is to establish links and strengthen ties between Scotland and the United States, through the pursuit of contemporary social, cultural, educational, and business activities.
The mission remains as relevant today as when ASF was founded in 1956 by Lord Malcolm Douglas-Hamilton - to champion the extraordinary relationship between the peoples of Scotland and the United States - a bridge between the two great countries - seeking to strengthen & support the future of the Scottish American diaspora, and its legacy.
---
Support Us
There are many ways to support the Foundation, including: attending events; being a member; making donations; and serving on a committee.
Our programs are varied and our Initiatives section showcases particular areas of ASF's work, enabling gifting to programs which you specifically wish to support.