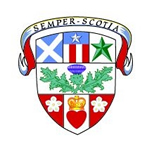 Address
Administration Office:
10 East 39th Street, Ste 1110
New York NY 10016
Tel (929) 499-9025
Email:
AmericanScottishFoundation@gmail.com
(call before visiting to ensure we are there)
Mailing Address:
---
Patron
His Grace The Duke of Hamilton and Brandon
Honorary Patrons
The Rt. Hon. Viscount Dunrossil
Francis Finlay, CMG, OBE
Rt Hon The Earl of Kinnoull
Major Sir Malcolm MacGregor of MacGregor
Donald MacLaren of MacLaren and Achleskine
Wright Post Palmer
---
Board of Directors
Chairman Kenneth C. Donnelly
President Camilla G. Hellman, MBE
Vice Chairman Elizabeth DeForest Scott
Treasurer Robert W. Thompson

Chelsea Chateauvert
David Disi
John Kinnear
Olivia McLaren
Heather M. Quist
Michael A Reid
The Lord Sempill

Secretary - Rebecca Drummond, Ex Officio


---

Alan L Bain, Chairman Emeritus
Heather L Bain, Chairman Emerita
---
COMMITTEES
International Advisory
Roddy Gow, OBE (Chair)
David Cunningham
The Hon Alexandra Foley
Olivia M. McLaren
The Lord Sempill
Victor Spence
Membership
Director of Membership Chelsea Chateauvert
ASF Young Scots (Under 40)
Isabel Douglas Hamilton & Starling Childs - Co Chairs
Chelsea Chateauvert
Rebecca Drummond
Theresa Schilling
Lord Malcolm Douglas Hamilton Bursary Advisory
Hannah Read -Music Program Development & Curator
Committee in Formation
Marketing & Social Media
Camilla G. Hellman, MBE (Chair)
Heather M. Quist - Keeper of Written Word
Chelsea Chateauvert - Social Media Team (Chair)
Rebecca Drummond
Jamie McGeechan - Music Correspondent, Scotland
Theresa Schilling - Facebook, Correspondent
Victoria Sharp - Facebook, Correspondent
---
Multi Media & Design
David De Mond - Website & Design
---
UK Media Ambassador
Martin Hunt - Tartan Silk
---
Office Administrator
Daphne Jacques
---
National Tartan Day New York Committee
Camilla G. Hellman, MBE - ASF Board Representative
Chelsea Chateauvert
Dan McSweeney
Heather M. Quist

Alan L. Bain - Advisor, Past Parade President (2013-15)

---
The Scots Who Built New York's Landmarks
John Kinnear - Development and Research
Camilla G. Hellman, MBE - Marketing
Heather Quist - Editor

Duncan Bruce - Advisory
Elizabeth DeForest Scott - Advisory
Wright Post Palmer - Advisory
Jonathan Wimpenny - Advisory
---
Scottish NA Leadership Conference
SNALC 2019 - Detroit
Camilla G Hellman, MBE
Heather M. Quist

Alan L. Bain, Chairman Emeritus (2003 - 2017)
---
The Scottish Coalition, USA
Camilla G. Hellman, MBE
Heather M. Quist

Alan L. Bain, (President Emeritus 2013-17)
---
Hamilton Garden at St. Nicholas Park
Camilla G. Hellman, MBE
John Kinnear
---
The ASF Crest, Semper Scotia, The Scots who Built New York, Wallace Award, Scotland House are the registered trademarks of the American-Scottish Foundation, Inc.