Latest News

2019

ASF Newsletter - Tartan Week 2019 Countdown

ASF Newsletter - January 2019 E News with Kiltskate

ASF Newsletter - Reporting on Burns 2019
---

A Scottish children's tale of bravery, immigration and diversity is coming to the Fringe.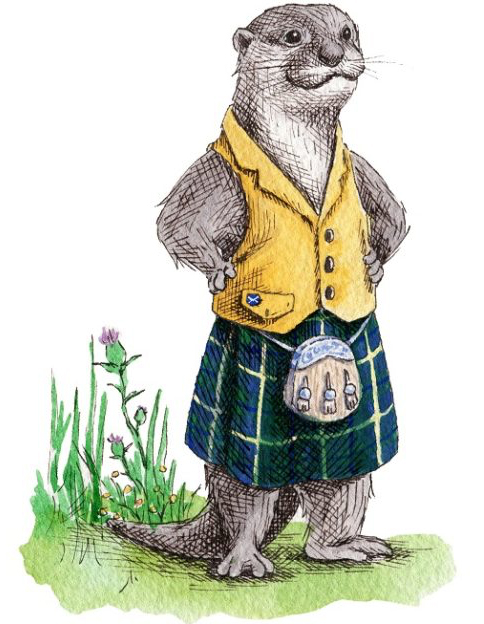 Walter the Wanderer is everything a children's illustrated book could ask for, telling the tale of a curious Scottish otter called Walter who travels the world inspiring compassion and acceptance.
It has been written by Pavle Sabic, who was raised in Scotland and a member of the American-Scottish Foundation, now living in New York.
READ MORE....
---

NYC Tartan Week celebrates Scottish-Americans with a parade, dancing and more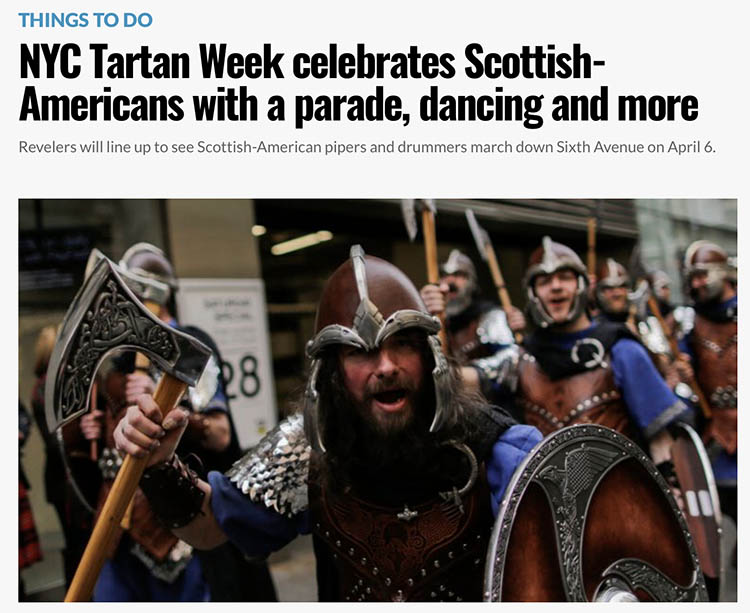 From April 1 to 8, New York City will celebrate the contributions Scots have made in the U.S. with a Tartan Day Parade and multiple dance, food and cultural events.
For instance, did you know the song "Auld Lang Syne" by Robert Burns is a Scots-language poem set to a traditional folk song? Or that 33 U.S. presidents had Scottish ancestry? Even Mickey Mouse was voiced by a Scot for 40 years.
go to
article
---

The American-Scottish Foundation highlighted in April 2019 Issue Celtic Life
In the second installment in a six-part series on prominent women in the Celtic community, we connect with Camilla G Hellman (MBE), President of the American-Scottish Foundation. Read the Article
---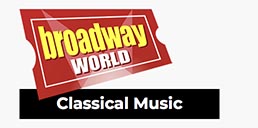 Carnegie Hall's Migrations Festival Kicks off with LIVE FROM HERE with Chris Thile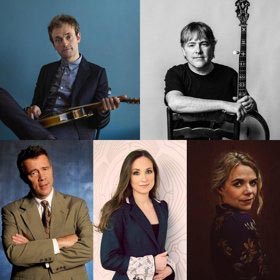 Carnegie Hall's citywide festival, Migrations: The Making of America kicks off with Live from Here with Chris Thile on Saturday, March 9 at 5:45 p.m. in Stern Auditorium / Perelman Stage. Debs Composer's Chair Chris Thile is joined by Grammy Award-winning banjo player Béla Fleck, renowned bassist Edgar Meyer, multi-award winning Gaelic singer Julie Fowlis, and Irish-American singer and songwriter Aoife O'Donovan for an evening of traditional Scots, Irish, and American folk music. Read More . . .
---
2018

ASF Newsletter - 2018 Hogmanay greetings

ASF Newsletter - 2018 Autumn Events

ASF Newsletter - August 30, 2018
---

Announcing the Scottish NA Leadership Conference
Oct. 19 - 21 Troy, Michigan
Learn More About the Conference Here
---
Sir Moir Lockhead and Andy Scott Receive Wallace Awards from American Scottish Foundation
Businessman Sir Moir Lockhead and sculptor Andy Scott have become the latest winners of the Wallace Awards from the American Scottish Foundation.
READ MORE
---
June 2018
On June 7, 2018, The American-Scottish Foundation, The General Society of Mechanics and Tradesmen of the City of New York and The National Trust for Scotland Foundation USA , hosted a talk and reception celebrating the 150th birthday of Charles Renie MacKintosh. Here is a video of that presentation:
---
April 2018

Read about the 20th Anniversary Tartan Day Parade in New York City in the Scottish Banner Here.
---

Sgoil Lionacleit Pipe Band have the dream of piping up Sixth Avenue as part of the biggest ever 20th Anniversary Tartan Week in New York. Read More here . . .
February 2018

A TEENAGE singer-songwriter from Paisley will make a "life-changing" appearance at New York Tartan Week as a result of her involvement in the town's UK City of Culture Bid. Lisa Kowalski, who to date has only performed in central Scotland, will sing at a lunchtime concert in Manhattan's Bryant Park in April. READ MORE...
---


A wonderful salute to one of the powerhouses of the Scottish American diaspora - Duncan MacDonald, now 102 years young - and profiled in the The Vineyard Gazette.

An in depth interview with MacDonald touches upon her ground breaking career - from running a radio show for the New York Times to directing the first soap opera on television - to her later introduction to her Scottish routes through volunteering at the American Scottish Foundation.

In 2014 the ASF awarded Ms MacDonald the ASF Wallace Award for her contribution to transatlantic relations.
---