As of October 15, Scotland has launched the first ever UNESCO trail to celebrate and highlight the geographical and cultural diversity that can be found in its beautiful country. 
UNESCO, or United Nations Educational, Scientific, and Cultural Organization, focuses on promoting "peace, sustainable development, and human rights," in a variety of efforts – one being the conservation of places with special historic, environmental, or cultural importance.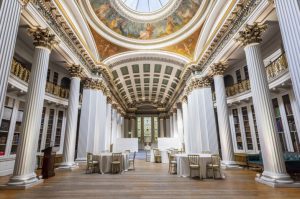 In Old and New Towns of Edinburgh, the city dramatically adapted its lesser developed towns into one of architectural, intellectual, and philosophical prowess.
The trail connects 13 locations with UNESCO association throughout Scotland in an attempt to recognize Scotland as a country dedicated to responsible tourism, sustainable practices while traveling, multi-seasonal travel to Scotland, and longer visits to the country. 
Throughout the trail, which can be viewed digitally here: http://www.visitscotland.com/unesco-trail, visitors can experience Biospheres, Global Geoparks, World Heritage Sites, and Creative Cities, in different locations including Wester Ross, Galloway and Southern Ayrshire, Glasgow – City of Music, Dundee – City of Design, Edinburgh – City of Literature, Shetland, North West Highlands, St Kilda, Heart of Neolithic Orkney, Old and New Towns of Edinburgh, New Lanark, Frontiers of the Roman Empire – The Antonine Wall, and The Fourth Bridge.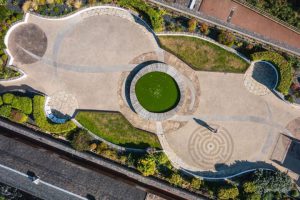 New Lanark, shown above, paved the way for modern day worker's rights and benefits in the 18th century saw mill. 
The digital trail provides information for visitors on each of the sites and encourages a wider exploration of Scotland, giving information behind the UNESCO status of the location and general information regarding the site itself.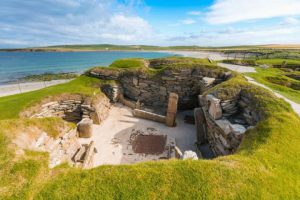 The Heart of Neolithic Orkney gives insight into the life and rituals of the Orkney people from 5,000 years ago.  
There are eight different distinctions within UNESCO locations – World Heritage Sites, Biosphere Reserves, Global Geoparks, Creative Cities, Memory of the World, Intergovernmental Oceanographic Committees, and Intergovernmental Hydrological Programme – and Scotland's thirteen sites a part of the trail includes six World Heritage sites, two Biosphere Reserves, two Global Geoparks, and three Creative Cities. 
The project was created in partnership by VisitScotland, the Scottish Government, the UK National Commission for UNESCO, Historic Environment Scotland, NatureScot, the National Trust for Scotland and Scotland's 13 UNESCO designations.