2021 ASF Tartan Market Place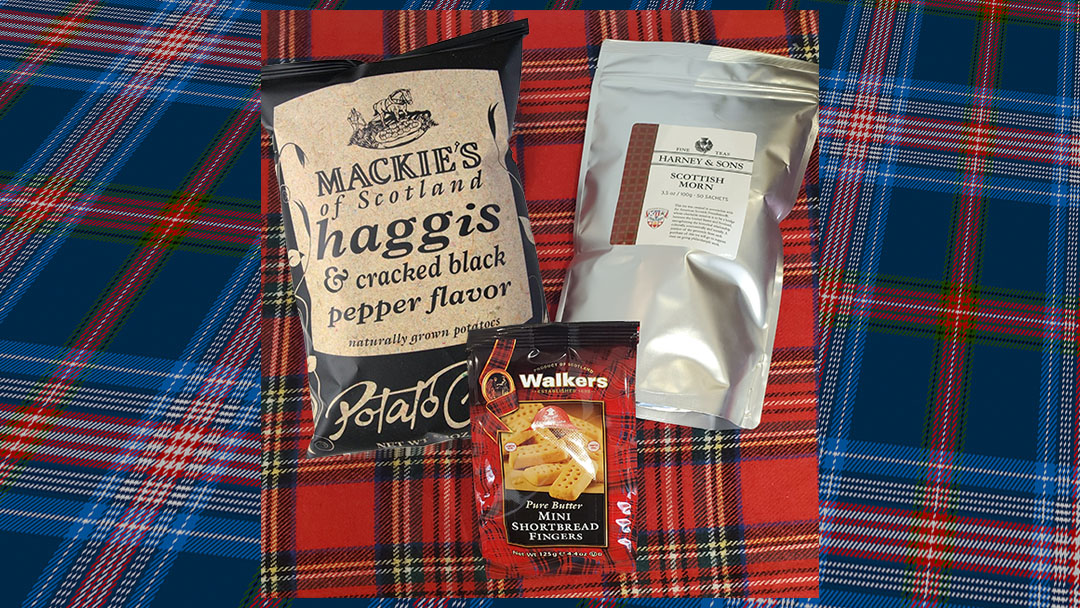 ASF Teas & Treats
Enjoy these Scottish Treats throughout Tartan Week.
1 Bag Harney's Scottish Morntea – 50 sachets
1 Bag Haggis Flavored Chips 5.3 oz
1 bag Walker's Shortbites
$25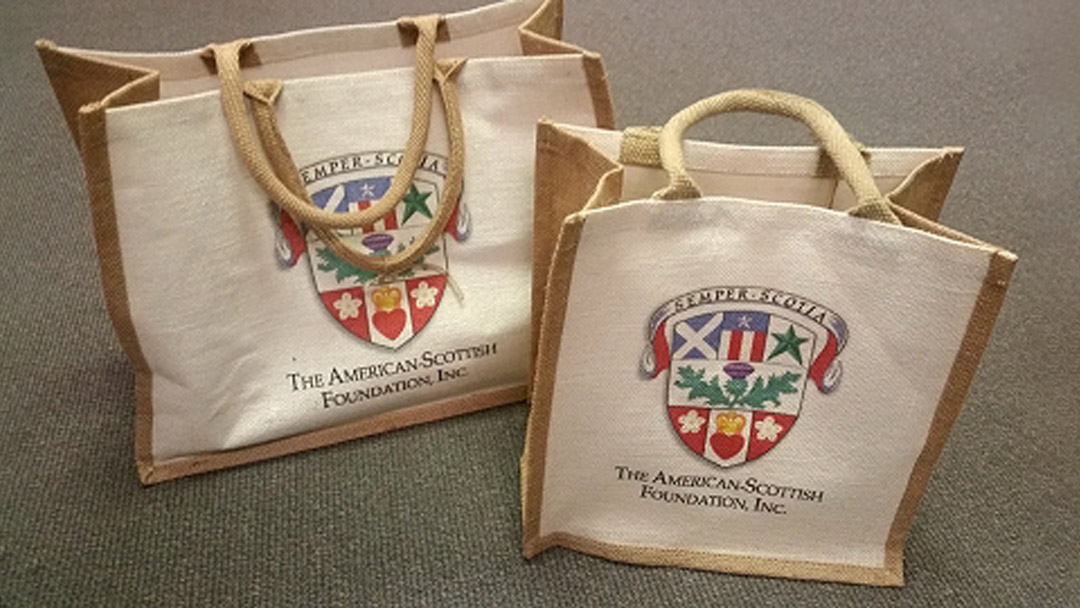 ASF Jute Tote Bags
Here's your chance to own one or more of our splendid tote bags. Whether for the beach, general use or shopping, these Jute Bags for Life are 100% sustainable Jute.
Proudly display the ASF crest! These bags are available in two sizes and will be shipped to your address upon ordering. Note: $10 of the purchase price of each is tax-deductible.
13″ x 16″ Jute Tote – $35
12″ x 12″ Jute Tote – $25
$25 – $35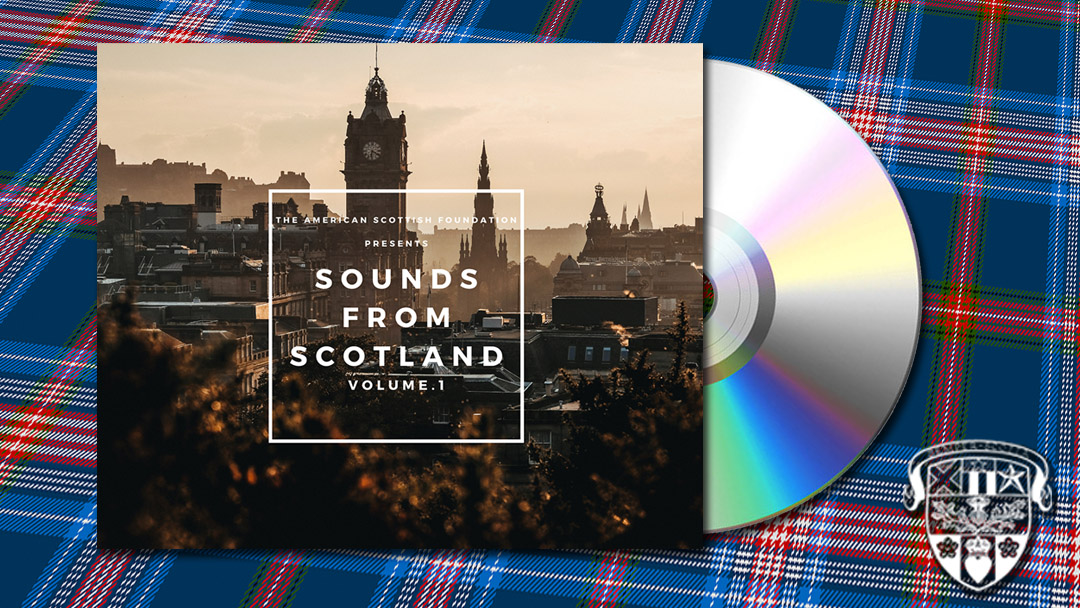 Sounds From Scotland Volume 1
Sounds from Scotland celebrates up and coming Scottish talent that represents the future of Scottish music on the international stage.
Featured on Sounds From Scotland Volume 1 are:
Chris Andreucci, Alan Frew, Colin Hunter, Lisa Kowalski, Shaz Martin, Laura McGhee, Noisemaker, Hannah Read, Reely Jiggered and John Rush.
USA Domestic CD Shipping – $20
Export CD Shipping – $25
$20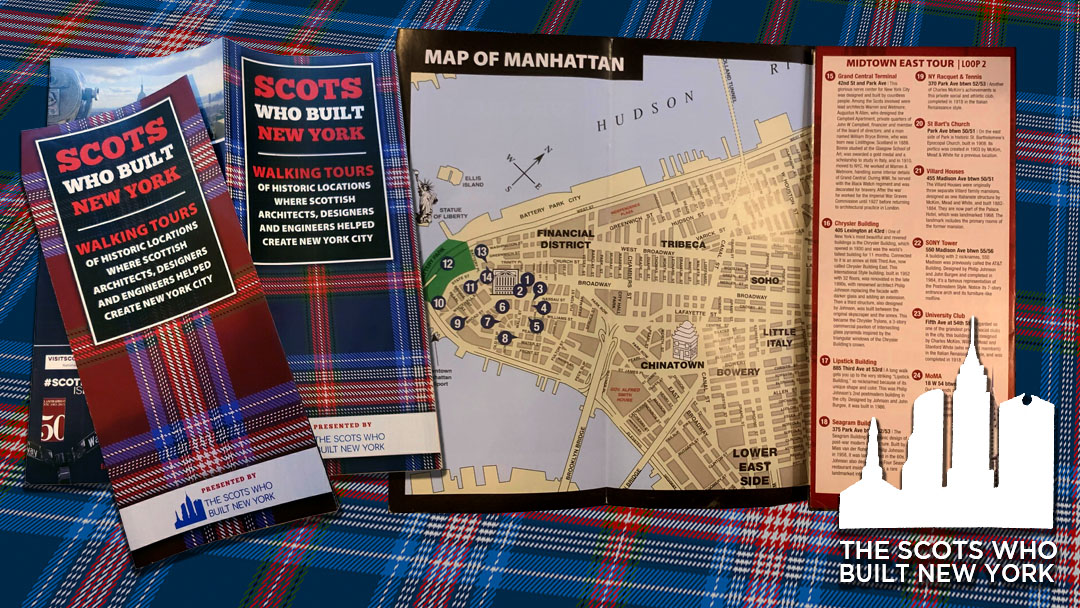 Scotts Who Built New York Walking Tour Maps
From the earliest days, Scots have contributed much to the growth of New York City, and now the American-Scottish Foundation is proud to offer the first two walking tour maps of the city.
Lower & Midtown East & West Walking Tour Map
The first map provides historic locations around Lower Manhattan and Midtown East & West where Scottish architects, designers and engineers helped create New York City.
Andrew Carnegie's New York Walking Tour Map.
The second map is a walking tour of Andrew Carnegie architectural contributions to the city.
$10
[wpforms_selector form_id="1402″ show_title="on" _builder_version="4.9.2″ _module_preset="default" custom_margin="20px|20px|20px|20px|true|true" custom_padding="25px|25px|25px|25px|true|true"][/wpforms_selector]