Alexander Hamilton's home, the Grange
The Grange, Alexander Hamilton's home, has been moved by the National Parks Service to St. Nicholas Park. A major renovation of what is now designated a National Monument, the Grange is newly located in land which was once part of Hamilton's original estate.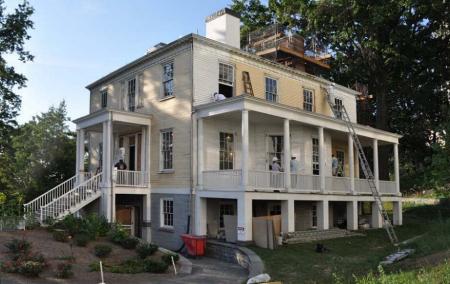 In October Hamilton Grange was reopened to the public after extensive renovation by the National Parks Service. The ASF is taking the lead in the establishment of the Hamilton Garden, with the first trees to be planted shortly.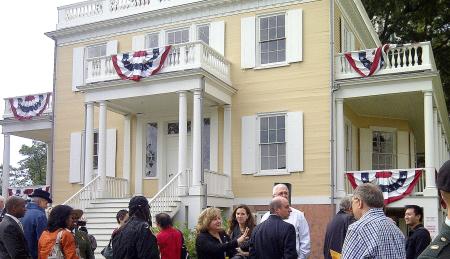 Opening Day

During 2011, the ASF was instrumental in bringing together the Scottish and American Hamilton family descendants for the first time in 300 years. A private visit was also arranged to view Hamilton Grange.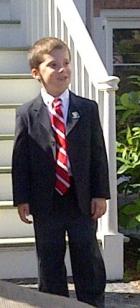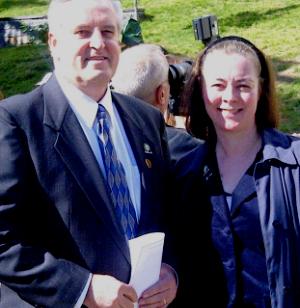 Grant Hamilton (L) and Douglas Hamilton and Heather L. Bain (R)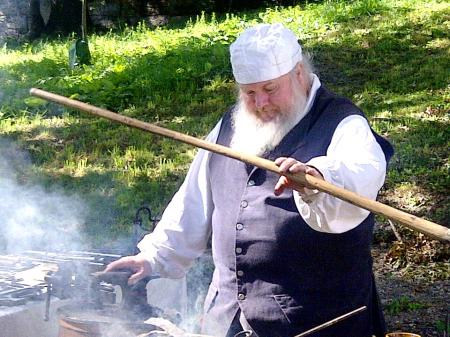 A blacksmith at work on The Grange


Hamilton named his home after the Grange in Stevenson, Scotland, the Hamilton's family seat since the 16th century.

The ASF has been working with the American Friends of the Georgian Group to help create and fund Scottish-inspired plantings that will now be a part of the landscaping.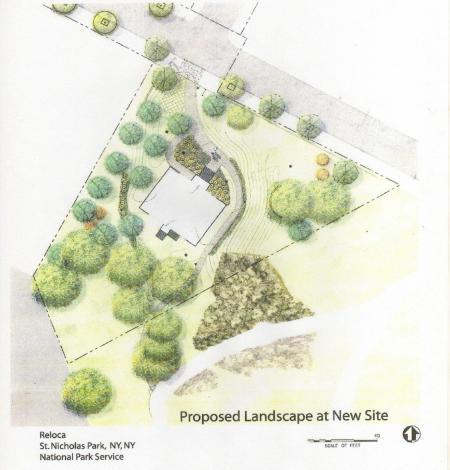 The drawing below by John Kinnear AIA is based upon writings from Alexander Hamilton's diary in which he draws this 18-foot flowerbed and plants to be in it.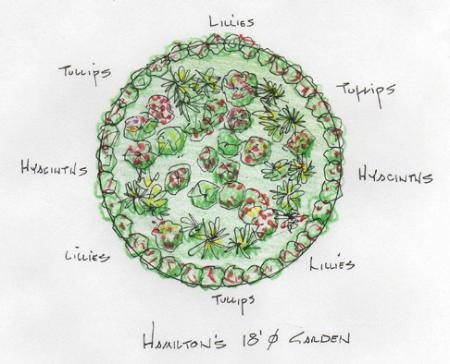 To date, events have taken place at Federal Hall and the Penn Club in support of this initiative.
To help in the development of the plantings at the Grange, please download the Environmental Projects Donation Form here.
All donations are tax-deductible to the extent of the law.