The American-Scottish Foundation® - Events
A SPOOKY NIGHT
The American-Scottish Foundation
& Burns Society NYC.
invite you to
A Halloween Evening celebrating Robert Burns
in words and music.

Join us on November 1, 2017 - 5.30 to 8.00pm

Cafe Tallulah
240 Columbus Ave, New York, NY 10023
..With Burns Music & Readings performed by
Andrew Barrett & Mariah Parris, Royal Conservatoire of Scotland graduates:
..."Of Eve's first fire he has a cinder;
Auld Tubalcain's fire-shool and fender;
That which distinguished the gender
O' Balaam's ass:
A broomstick o' the witch of Endor,
Weel shod wi' brass."

- Robert Burns - On The Late Captain Grose's Peregrinations Thro' Scotland Collecting The Antiquities Of That Kingdom - 1789

For Reservations clickPaypal, below:
ASF or Burns Society Members $45
Non members $55

A welcome Dram or Glass of Wine - Savory grazing
Beer and wine bar (all else cashbar)

If you have questions please contact ASF Office directly:
t. 212 605 0338 or e. americanscottishfoundation@gmail.com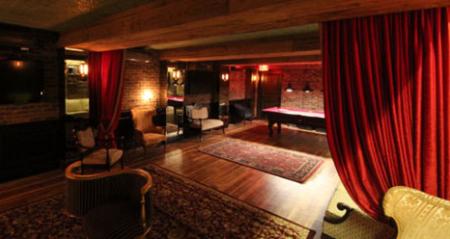 PAYPAL
| | |
| --- | --- |
| $45 ASF/Burns Society Members | $55 Non Members |
| | |
About our Performers:
Andrew Barrett grew up in Perth, Scotland attending the Royal Conservatoire of Scotland and Lecoq Lees Studios in Paris. Since completing his training he has pursued a career in international theatre, performing classical texts in France, Taiwan and Belgium.
Andrew was awarded the Duncan Macrae Award for the Speaking of Scots in 2014, for his rendition of Tam O'Shanter.
Last year he worked in dozens of refugee camps across Europe, where he used his skills as a professional clown and musician to bring circus, magic and music to the thousands of unaccompanied children held there.
Since moving to New York in January of this year, he has lent his voice to the statue of Robert Burns in Central Park as part of the Talking Statues installation, and continues to work in classical theatre.
Mariah Parris is an American performer from Nashville, TN who has spent the last decade performing and training across America and the United Kingdom.
Mariah recently received her degree in Musical Theatre from the Royal Conservatoire of Scotland. During her time in Scotland, Mariah performed as a vocalist with Susan Boyle, as a featured soloist at the Theatre Royal, and worked as a session singer recording the opening number for the 2014 Commonwealth Games.
She also traveled with conservatoire to perform in Africa to help raise money for an orphanage in Zambia.
Since relocating to New York, Mariah has been performing in the New York Jazz scene, as well as working as an actress in video and stage.