Photo Albums
Highlights From
Wallace Awards
for Heritage, Arts & Culture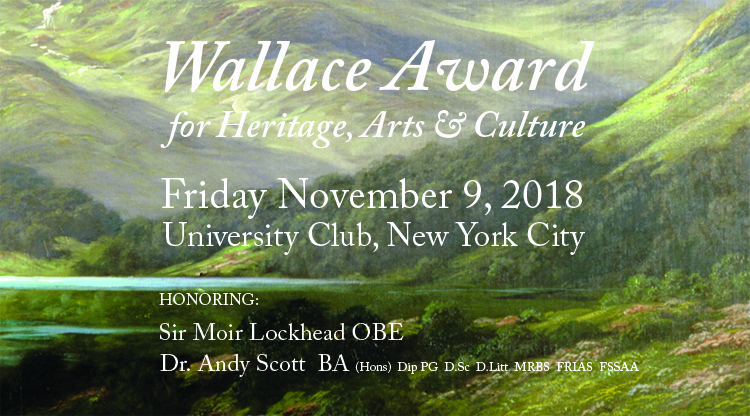 On Friday November 9th The American-Scottish FoundationŽ held the ASF 2018 Wallace AwardŽ Dinner for Heritage, Arts & Culture, co-chaired by Elizabeth De Forest Scott and Roderick Gow at the University Club, New York City.

The Wallace Award was presented to Sir Moir Lockhead and Andy Scott for their contributions to Scotland's Arts & Culture.

To Purchase Photos and to see more images please click here.