Photo Albums
The 2019 Wallace Awards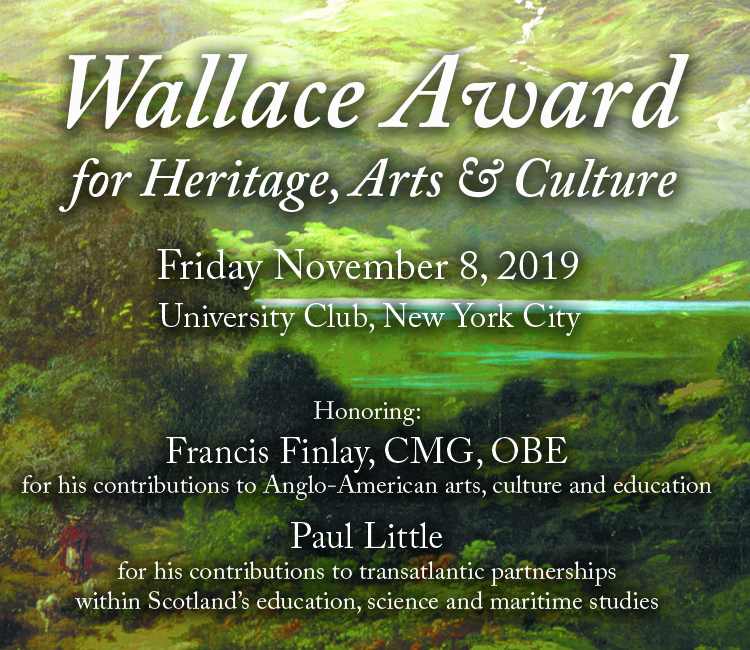 On Friday November 8th, 2019 The American-Scottish Foundation® held the ASF 2019 Wallace Awards® Dinner for Heritage, Arts & Culture.

The event was co-chaired by Elizabeth De Forest Scott, Olivia J. Fussell and Roderick Gow, OBE at the University Club, New York City.

The evenings proceeds went towards supporting the bursaries programs of the foundation, originally set up by Lord Malcolm Douglas-Hamilton when he founded the American-Scottish Foundation in 1956.

Whisky for the evening was provided by GlenDronach Single Malt Whiskys and the salmon was provided by the Scottish Salmon Company.

The Wallace Awards this year were presented to Francis Finlay and Paul Little for their contributions to Scotland's Arts & Culture.

To Purchase Photos from Green Castle Photography from the event and to see more images please click here.