ASF Energy Forum 2013

We warmly invite you to register now for
American-Scottish Foundation Energy Forum
Our Energy Future: The Power of Partnerships in America and Scotland

Hosted by Bank of America, One Bryant Park, New York City

Friday, April 5, 2013

Forum 9.30am-5.00pm - Networking opportunity 5.00-6.00pm
Tickets: $150 - Oveseas: $100

Join industry leaders, investors, policymakers and thinkers, for a unique transatlantic discussion on the future of the renewables and clean-tech energy sector in America and Scotland. With the State of New York poised to create a green investment bank, and Scotland renowned for its commitment to green energy partnerships, expect a stimulating and interactive day.

Keynote Conversations:
~ Green is GREAT - Lord Marland of Odstock, British Prime Minister's Trade Envoy, and a former UK Energy minister
~ Scotland's Energy Future: The Opportunities and the Challenges - Bruce Crawford MSP, Member of The Scottish Parliament, former Cabinet Secretary for Parliamentary Business and Government Strategy, The Scottish Government and Duncan McNeil MSP, Member of The Scottish Parliament, Convenor of the Scottish Parliament's Health and Sport Committee


Moderator:
Keith Aitken, journalist and broadcaster

Panel discussions include:


Funding the Future
Rob Cormie, Group Operations Director, UK Green Investment Bank
John A. Cavalier, Co-Managing Partner, Hudson Clean Energy Partners
Olivia Fussell, President, Carbon Credit Capital US
Ray Wood,Managing Director; Investment Banking, Global Power & Renewables, Bank of America Merrill Lynch


Re-Energizing America
Carl Arnold, Sierra Club, New York
Ed Crooks, US Energy and Industry Editor, Financial Times
Ethan Zindler, Head of Policy Analysis, Bloomberg New Energy Finance


Offshore Renewables
Calum Davidson, Director of Energy and Low Carbon, Highlands and Islands Enterprise
Bob Mitchell, CEO, Atlantic Wind Connection, LLC
Jim Tolan, President, SgurrEnergy, LLC
Alla Weinstein, President and CEO, Principal Power


Sustainable Cities
Tim Macfarlane, Principal, GLASS Light and Special Structures
Dr. Don McLean, Managing Director, Integrated Environmental Solutions (IES)
Andrew Whalley, Deputy Chairman, Grimshaw Architects
Jonathan Wimpenny, President, RIBA-USA


Next Generation
Dr. Andy Kerr, Director, Edinburgh Centre for Carbon Innovation, University of Edinburgh
Professor Klaus S. Lackner, Director, Lenfest Center for Sustainable Energy, The Earth Institute, Columbia University
Olivia Fussell, President, Carbon Credit Capital US


---

Download the Schedule for the Day here (subject to change). The full program of events inclusive of speaker biographies is available here (accurate at time of printing 4.1.13, but please refer to above standalone schedule for any updates).


To Register for the Forum or explore Sponsorship Opportunities, please complete the forms linked here. Individual Registration is also available online through our secure Paypal connection.

Register now to secure your place:


---

Big Questions
How do you build the world's first green investment bank? What is the real economic potential of offshore renewables in the US and in Scotland? How can industry and academia deliver the next generation of energy leaders? How do we create sustainable cities for the future?


Thought Leaders
With expert speakers and knowledgable commentators, this is your opportunity to join the debate on what it might take to rethink our energy future through the power of partnerships.


The Results
Insights and ideas generated during the day will provide a platform for future business and policy exchanges between America and Scotland. Our chair will be the leading Scottish journalist and broadcaster Keith Aitken who will encourage you ask questions, share views and shape the conversation.


The Venue
Our venue is the stunning Bank of America Tower - a LEED Platinum Building and considered to be a model for green architecture in the United States. It is the second tallest building in New York City with its own power system and a state of the art conference center.



Bank of America Tower at One Bryant Park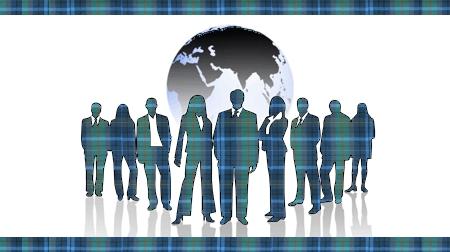 For further information please contact the ASF Events Office at asfevents@wwbcny.com or on: 212 605 0338 (Ext..4).

Read about The ASF Energy Forum 2011 here...