Scotland Frustrate Tournament Favorites England with a Draw
June 22, 2021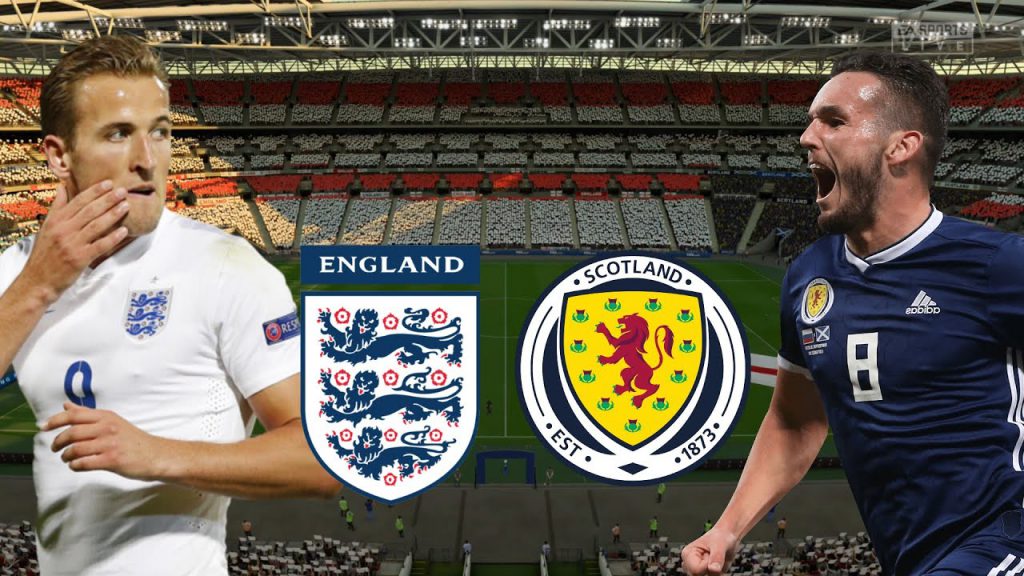 Nil-Nil draws in football are usually thought of in hindsight as boring or a waste of an hour and a half. This matchup between the two historical footballing nations who founded international football however was nothing of the sort as a highly contested and exciting game of football played out at Wembley, with the Scots proving that perhaps the gap in quality of Scottish and English football is not nearly as large as people would have you believe.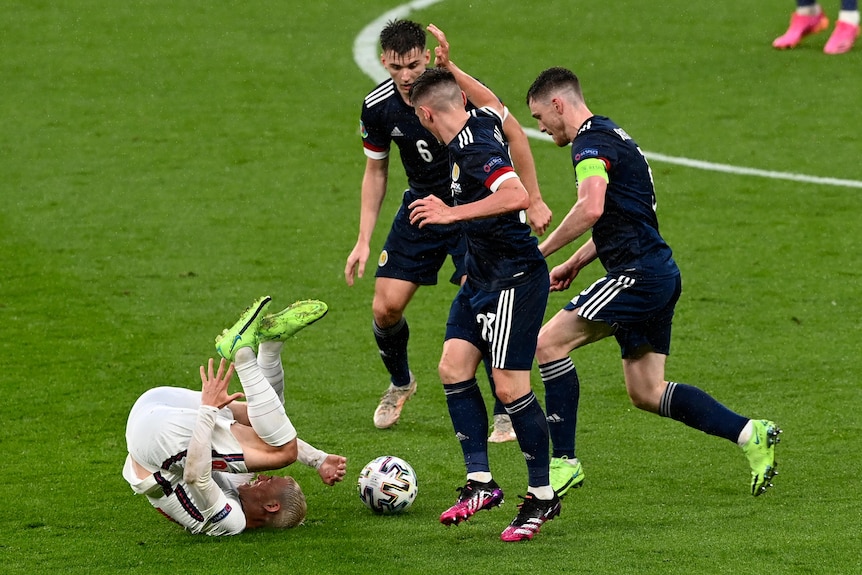 While England dominated possession overall, Scotland edged them out in chances with nine for England (one on target) and eleven for Scotland (two on target). Individual battles all over the field are what really fed into the excitement of this game, with captain Andy Robertson dominating the entire left hand side in his newly discovered Left-Wing-Back role, similarly, Kieran Tierney completely shackled one of the best forward players in the world in Harry Kane.
On the right-hand side, Stephen O'Donnell of Motherwell silenced his critics from the Czech Republic game by putting in an incredible shift at Right-Wing-Back, and almost grabbing himself a stunning goal off a volley which was met by a remarkable reactive save from Jordan Pickford the England goalie.
The biggest takeaway from the game for me was the full competitive debut of Chelsea starlet Billy Gilmour for Scotland who put in a man of the match performance in the centre of the park, taking the English midfield completely out of their element. At just twenty years old, Gilmour dominated the middle of the park defensively and with the ball at his feet, never looked like losing it. This raises many questions for Steve Clarke as to why Gilmour didn't start in our opening game against the Czech Republic as he was significantly the best player on the park at Wembley and was showered with praise from Andy Robertson in his post-match interview.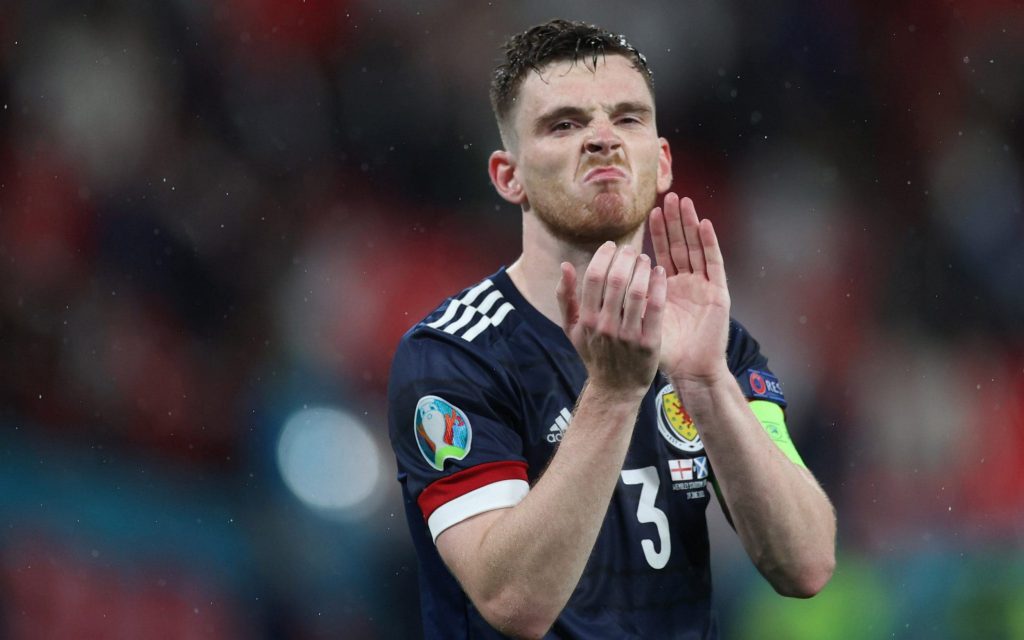 This strong performance against a star-studded English team stands us in good stead going into our game with Croatia on Tuesday the 22nd of June as we look to make a claim for the second or third seeded spots in the group, with the possibility of us qualifying for the next round looking like a real possibility. The news from today (Monday 21st June) that Billy Gilmour has tested positive for coronavirus and will miss the game is a huge blow to the strength of our team and possibly our chances against Croatia, however we as Scotland fans will do what we as Scotland fans tend to do – dare to dream.
Cameron Steer – ASF Sports Ambassador & Reporter
---
Euro Heartbreak at Hampden
June 16th, 2021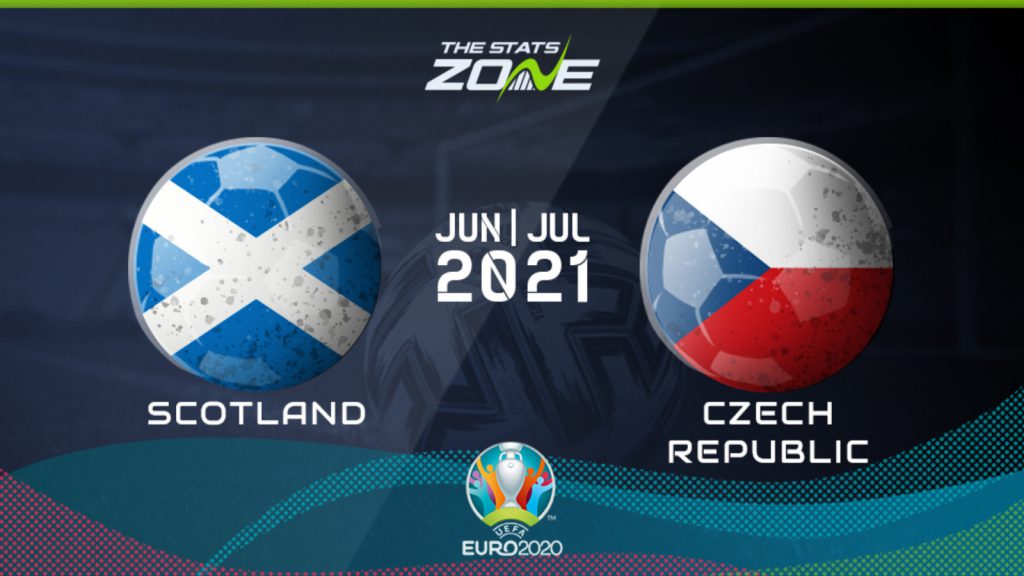 The many Tartan Army fans who took off work or school for Scotland's opening game of the European Championships might have thought they'd avoid the Monday blues as Scotland took on the Czech Republic, however it was heartbreak for Scotland at Hampden Park as we fell to the Czechs 2-0 following goals from Patrik Schick in the forty-second and fifty-second minutes of the game.
While the result appears bad for the way Group D is set up, it wasn't a terrible performance, however the disappointment is still felt heavily as this was thought to be our biggest chance of winning a game in our group also featuring England and Croatia, two very strong sides. Scotland now have their work cut out for them if they are to make it out of the group stages and reach the knockout stages.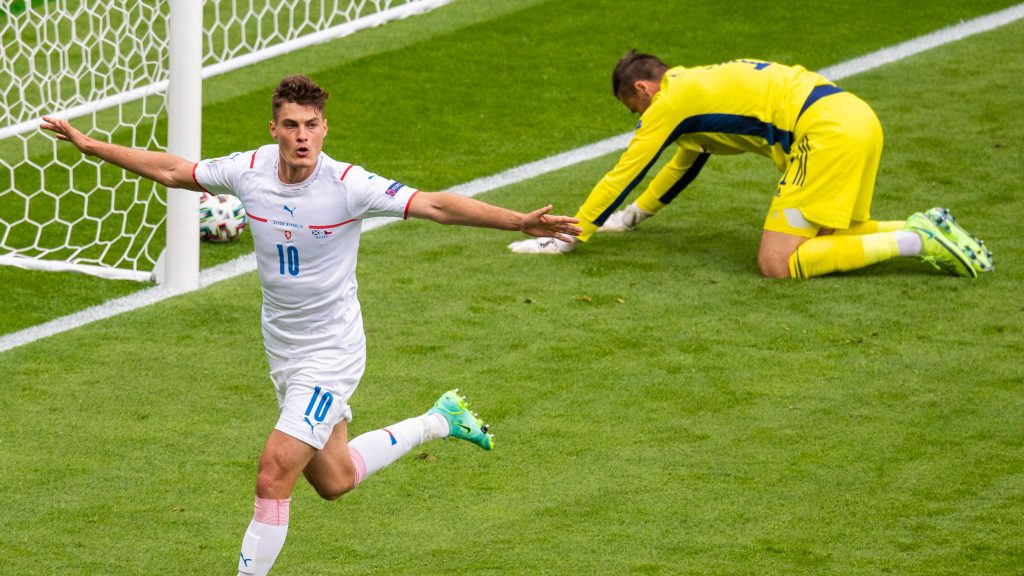 The game started off very promising for Scotland who played significantly better football with a high energy look to many passing moves, especially down the left through captain Andy Robertson. This lasted for the first fifteen or so minutes until the Czechs warmed into the game and looked to dominate possession in short bursts.
Scotland definitely missed Kieren Tierney due to his injury who has been instrumental in his newfound role at left centre back in our five back defensive system under Steve Clarke. Nonetheless Scotland still ended up creating more chances, having more possession and putting together more passes with higher pass completion rate throughout the game. Robertson had a good few crosses into the box and should have perhaps had a goal if he had gathered more composer instead of snatching at his chance from range.
Our main problem still appears to be in front of goal, as we lack a prolific striker who can find the back of the net with composure, with Steve Clarke using all three of his main attacking options today to no avail. Our most clear-cut chances were met by Czech keeper Vaclik who was a man on form, answering every question asked of him with some fantastic saves.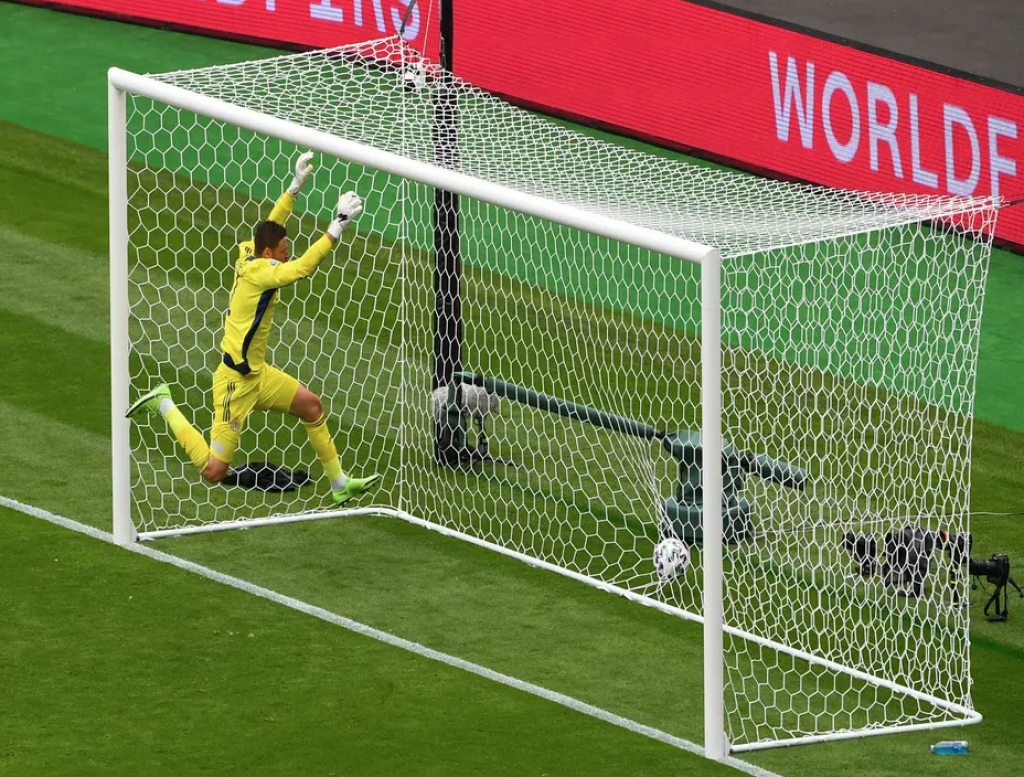 Defensively Scotland also looked strong and would have had a clean sheet if not for two cheap errors which led to both Czech goals. Firstly was a headed goal met by Schik who rose high in between two scotland defenders who should have really dealt with the cross, it just appeared that the man from Czech Republic wanted to get his head on it more than our centre backs, and had more desire and athleticism to rise for it.
Scotland then went into the break 1-0 down to regroup and come out in the second half with a new game plan. Sadly, any hope of a comeback was dealt a serious blow when Scotland keeper David Marshall was caught way too far out of his goal and was left scrambling to try and reach a fifty yard effort from Czech striker Schik who sealed his brace in spectacular fashion, perhaps scoring the goal of the tournament. After that, Scotland threw everything forward but could find no way through. The game ended in a 2-0 defeat to a Czech team that we dominated on the day and in the qualifiers, however it seemed that nerves and anxious play of the occasion cost us in front of goal. Scotland now go on to play England in their second game of the Euros tournament on Friday the 18th at 2pm EDT / 8pm GMT.
Cameron Steer – ASF Sports Ambassador & Reporter
---
June 4th, 2021
The Scotland Men's National Team's qualification for the Euros' is the first time in over 20 years that Scotland have qualified for an international tournament and with the tournament starting in just over a week on June 11th something that we can all look forward to.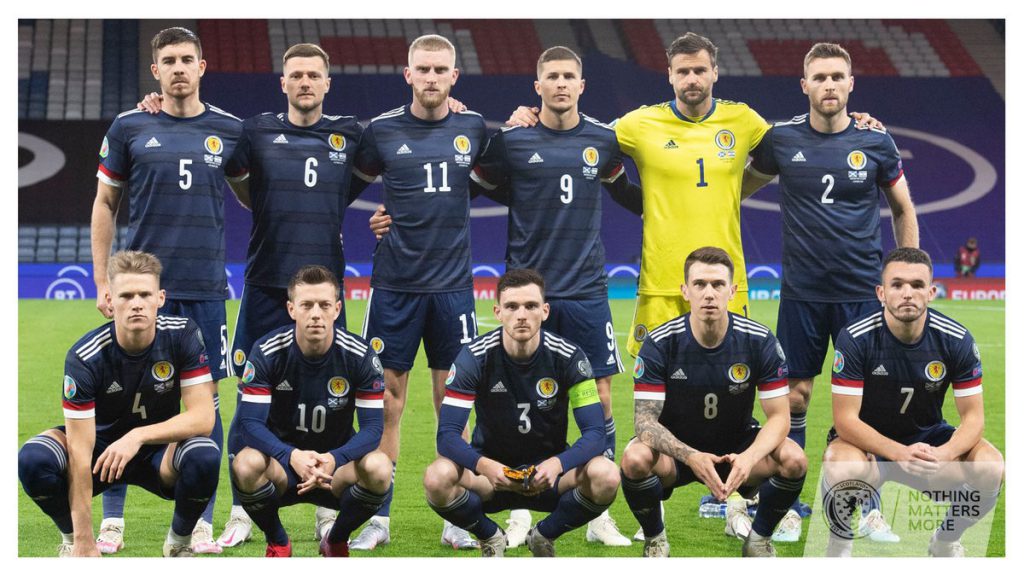 The tournament was meant to take place last year but due to the Covid 19 pandemic the tournament was postponed to 2021 albeit still being known as the 2020 Championships.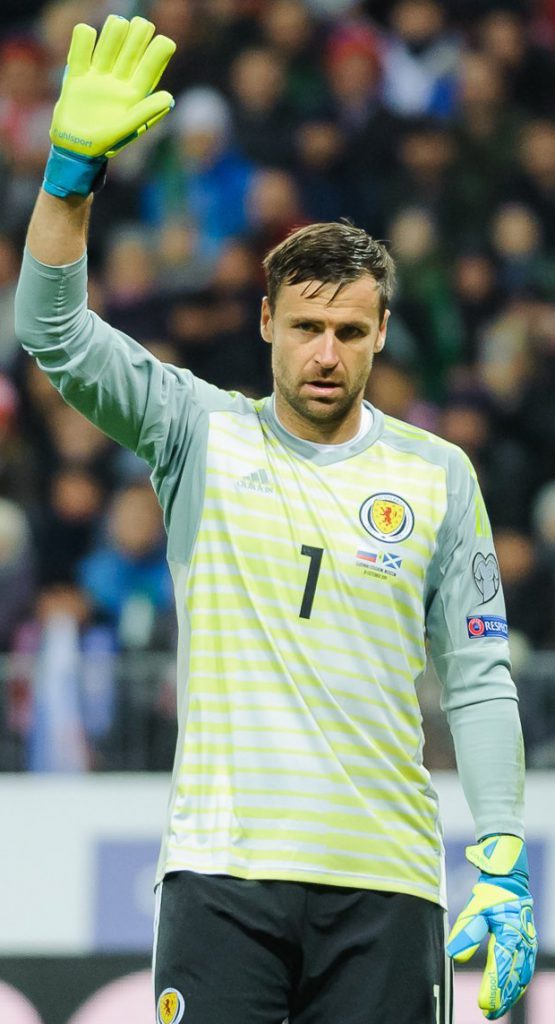 Scotland's campaign to qualify was a determined one and notably Scotland goalkeeper David Marshall had the appreciation of the whole nation for his penalty shoot-out heroics in the final qualification game against Serbia. The recent Scotland result against Netherlands also inspires confidence with Scotland only just missed out on a victory against the Dutch who equalized in the 89th minute courtesy of a free kick deftly dispatched by Memphis Depay. It was however still a great result and inspires confidence with the European Championships just around the corner. 
There have been many positives from Scottish sport over the past year which have boosted spirits and that's something we all benefit from during these challenging times.
The last time Scotland were at a major tournament it was the 1998 World Cup and I wasn't even born yet. Our last European Championship was even before that in 1996. Scotland qualifying for it's first major tournament in such a long time is a very big deal indeed and carries a lot of significance and emotion for so many.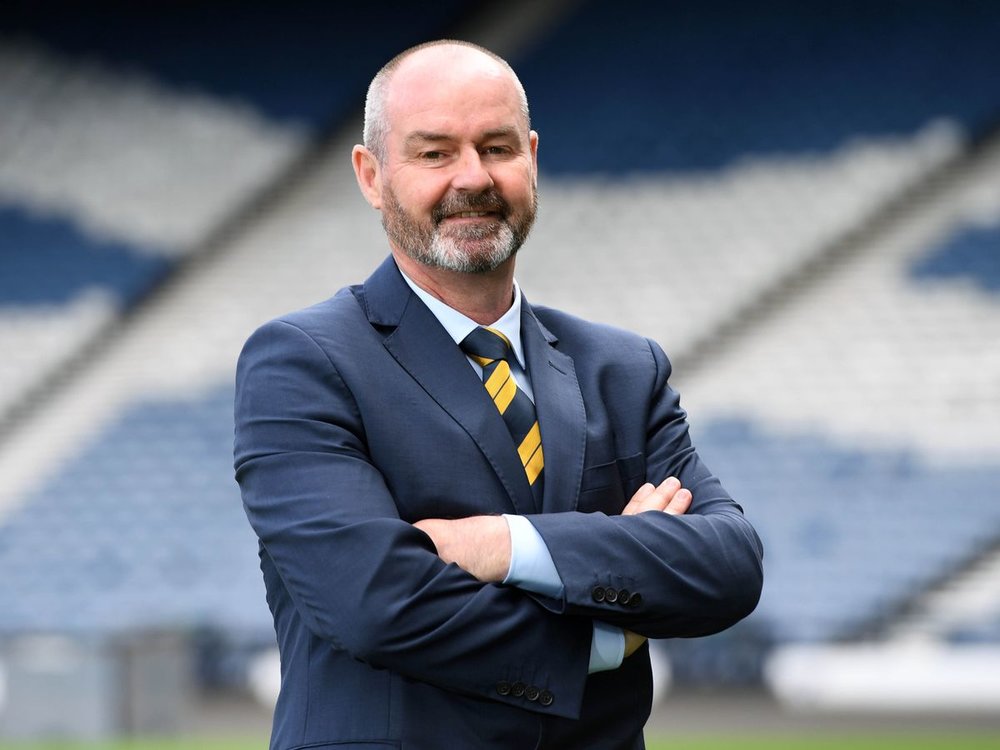 Scotland manager Steve clark has done a brilliant job of forging a Scotland team that plays with confidence and they are a joy to watch.The players seem to really enjoy being a part of Steve Clarke's setup which is so important as the tournament develops. Young talents such as Billy Gilmour who recently won the Champion's League with Chelsea are getting the opportunity to show what they can do and there's a great combination of experience and vibrant youthful energy in the squad for this tournament.
Scotland's first game in the tournament is against the Czech Republic on June 14th. Taking place at Hampden, the National Stadium in Glasgow this is going to be a game to remember. Unfortunately there won't be quite the same amount of fans allowed in the stadium as normal however the home advantage for Scotland in the very first game is sure to be a help as the campaign begins.
Following on from the Czech Republic, the Scotland team will make a trip down to London to play England on June 18th in what is sure to be the biggest game for many years for Scotland and for Scotland fans. The two sides have the longest football rivalry in the world as the first two official national football teams to be formed. The world's first international football match was between Scotland and England in 1872 and the long standing rivalry continues to excite and inspire football fans all round the world. 
The final Group Stage match for Scotland is against Croatia against June 22nd which looks set to be a great match. If Scotland can win two of their three games in the Group Stages they look set to qualify for the next round of the tournament which would be an incredible achievement for Scotland. With summer approaching it's a time for hope and positivity and it's an exciting time to be a Scotland fan. I personally cannot wait to watch them at their first tournament in my lifetime.
For the full schedule of matches at EUFA EURO 2020 please click here.
Cameron Steer – ASF Sports Ambassador & Reporter