---
2023 TARTAN WEEK EVENTS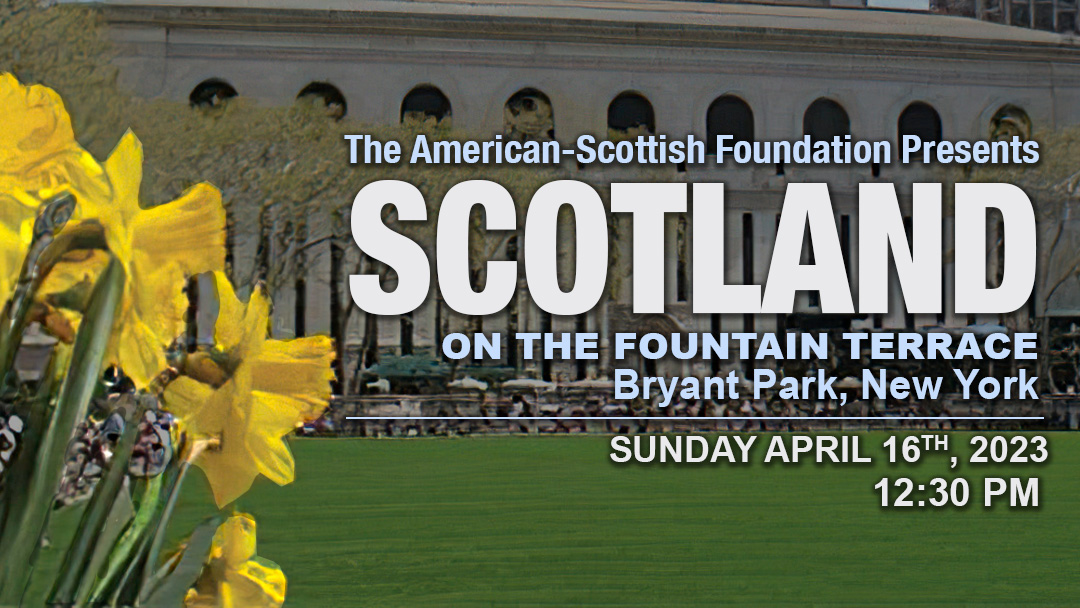 Celebrate Scotland on the Fountain Terrace as we bring you a variety of pipe bands, singers and musicians to perform for you

Event Information
DATE: Sunday April 16, 2023
TIME: 12:30 -1:30 PM
LOCATION: Bryant Park
TICKETS: No tickets required. The event is for all the community.
Musical Program includes:
Whisky Kiss
Alan Frew
Hunter & McMustard with Lauretts
Special Guests
---
Performers
Whisky Kiss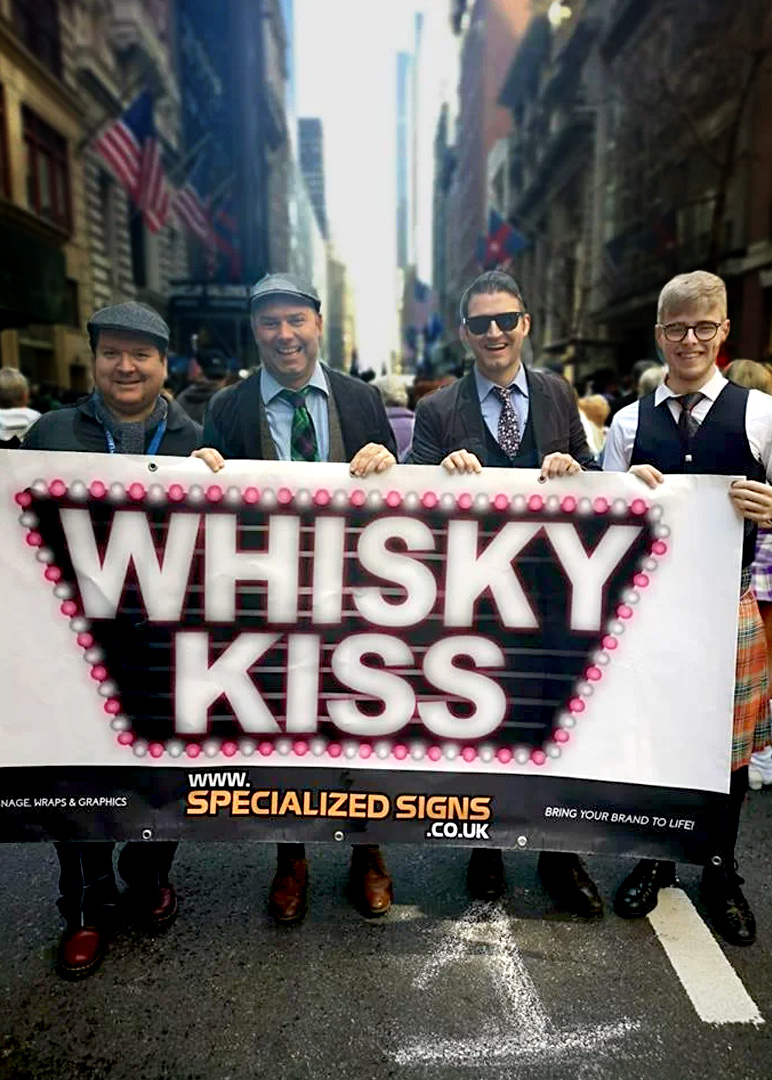 Collectively, Whisky Kiss celebrate their roots as a leading Ceilidh band. We enjoy breathing new life into the fabulous old traditions & tunes, working with some of Scotland's leading DJ's / producers and are proud to have topped the iTunes charts in multiple countries.

Whisky Kiss Members include...

Murray Fergusson (violin) - trained at Prague Royal Conservatoire of Music, ex-Belle & Sebastian fiddler from Balerno (Edinburgh) who has played Sydney Opera House, Glastonbury, Coachella & beyond.

Iain MacPhail (bass/accordion/MC) - one of the exclusive club of accordionists with an iTunes no1 in multiple countries, Iain is also been the "voice of Visit Scotland" being voiceover artist on 3 worldwide Visit Scotland adverts.

Larry Deveney (drums) - joined Whisky Kiss after starring with Scotland's leading function bands, a drummer from Greenock, Larry was the face of a recent Visit Scotland ad.

Ali Levack, David Shedden & Ciaren Ross (bagpipes & whistles) - the band are blessed with three hugely gifted pipers, who alternate throughout the year. Ali & Dave were BOTH finalists in the BBC Young Trad Musician of the Year Award 2018, while Ciaren has enjoyed gigs with Whisky Kiss from AECC to Beijing to New York.


---
Alan Frew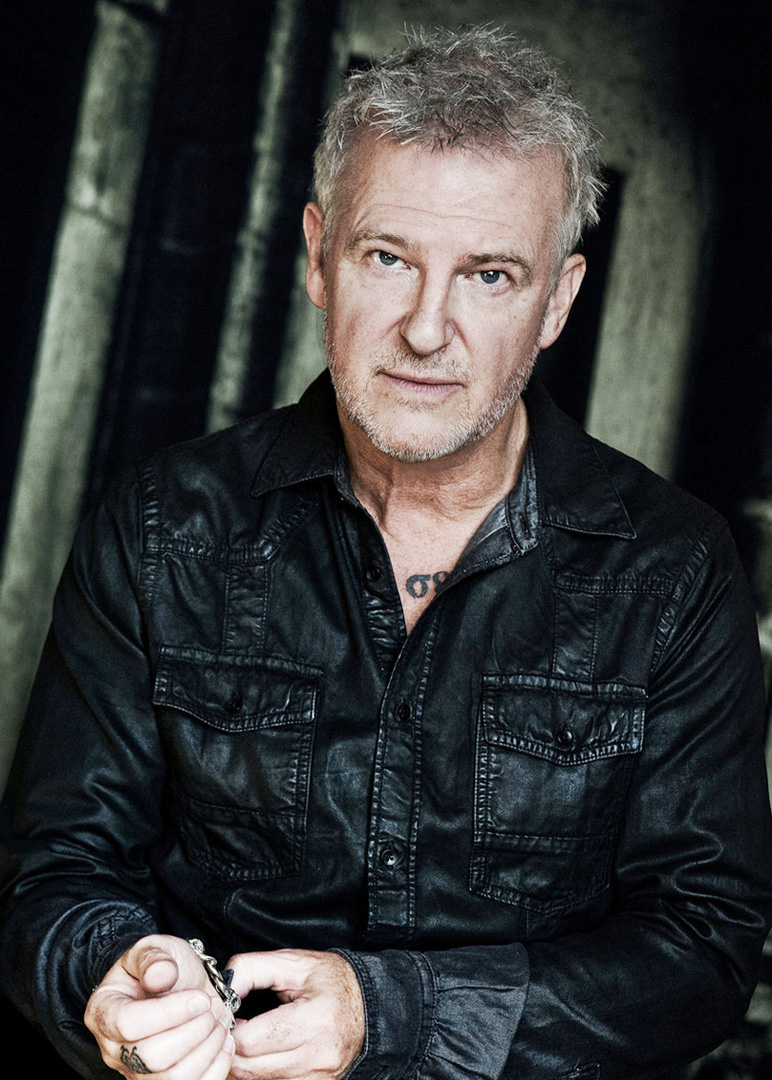 Alan Graham Frew is a Scottish-Canadian singer, songwriter, actor, and author, who is the lead singer of the Canadian rock band Glass Tiger. He has also released three solo albums.

In 1983, Frew and others formed Glass Tiger. In 1986, the band released its first album, The Thin Red Line. Two of its songs, "Don't Forget Me (When I'm Gone)" and "Someday", reached the Top 10 in the U.S. charts. The Thin Red Line went quadruple platinum in Canada and gold in the United States. Glass Tiger was nominated for a Grammy Award for Best New Artist in 1987 and has won five Canadian Juno Awards.

Frew has received the Queen's Diamond Jubilee Medal "in recognition of his service to the Canadian arts, and for his dedication to helping poverty-stricken children". With co-writer Sharon Brenna, Frew wrote The Action Sandwich: A Six Step Recipe for Success by Doing What You're Already Doing, a 2007 autobiography.
---
Hunter & McMustard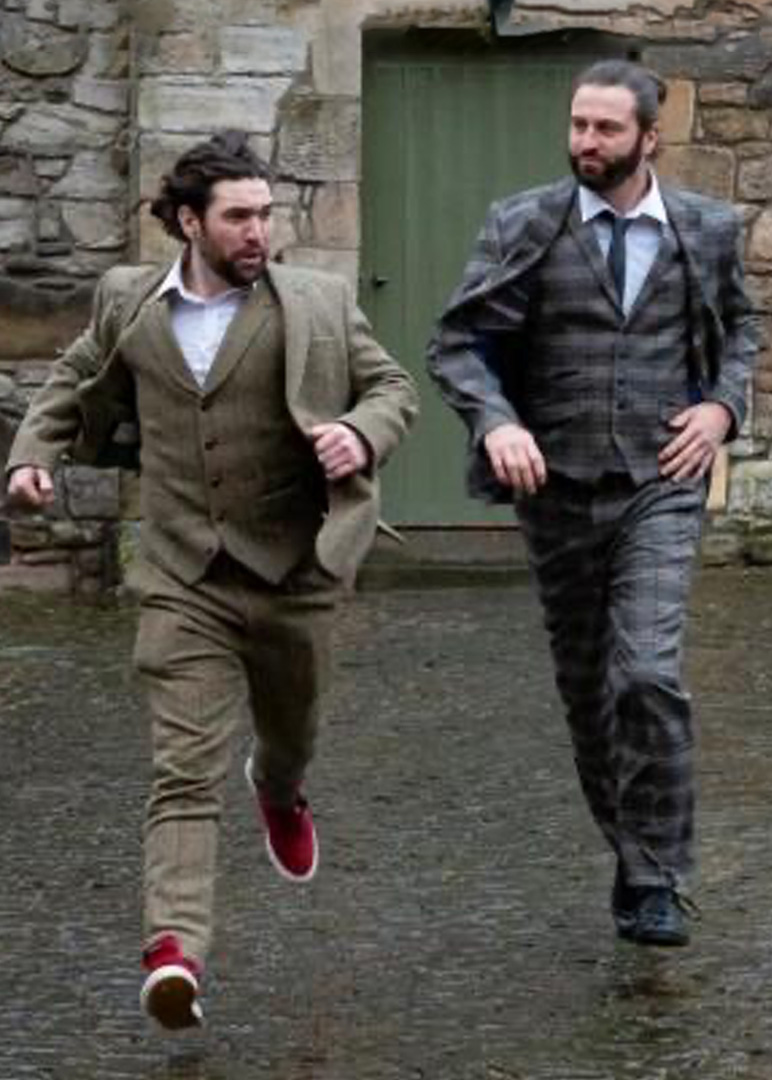 Hunter and McMustard are friends from different musical and geographical backgrounds (Ayrshire and North Lanarkshire) coming together to make a unique duo singing a variety of songs from folk to comedy, bluegrass to rockabilly. Their first release was a tribute to comedy legend Billy Connolly and to raise funds and awareness for the Friends of the People's Palace and Winter Gardens campaign in Glasgow. The next batch of songs include historical re-imaginings of 'The Last March of The Jacobite Army', musings on climate change with 'This West Of Scotland Vegan (Is Going To Do Your Nut In)'; an eclectic modern take on folk music with a social and global consciousness.
---
---