ASF and Clan Maclachlan invites you support the restoration of the Lachlan Castle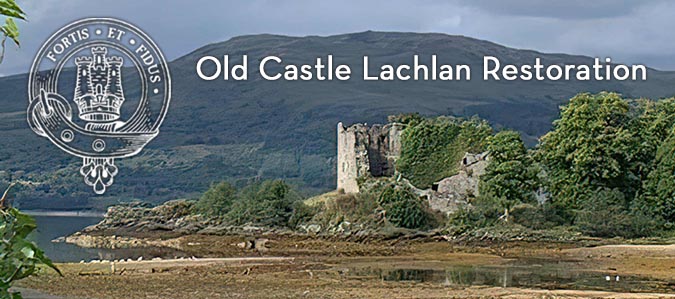 Today I write to you of the two million dollar capital campaign under way, that will allow public access once again to Old Castle Lachlan.
Through the American Scottish Foundation Directed Giving Program your US Dollar donation is tax detectable.
Already through generous donations, the south west wall at Old Castle Lachlan has now been stabilized, and the scaffolding purchased for ongoing maintenance.
We have also launched a new website www.oldcastlelachlan.com
To continue the work we need your help. Become a Friend and Supporter of the project by making a donation HERE. You will receive semi annual updates on the progress of the project.
Choose a Donation Amount
(from the drop-down menu)


Make a Donation
of your Choice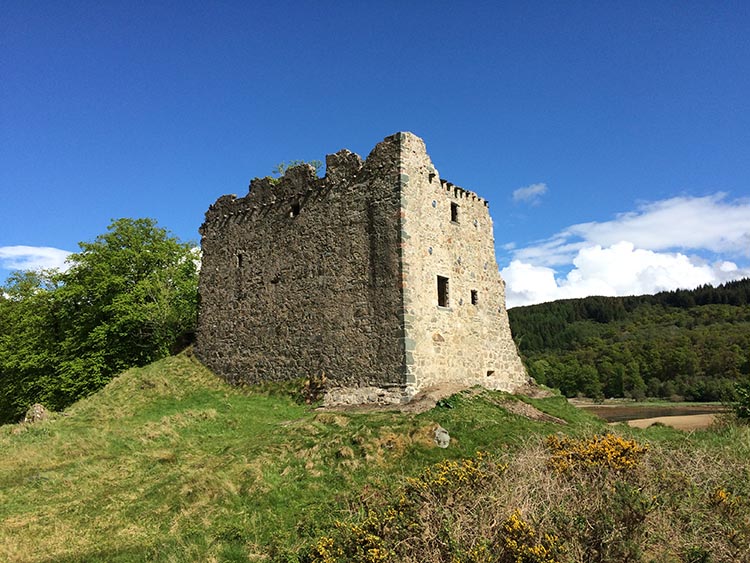 Old Castle Lachlan, a tranquil ruin set on the shores of Loch Fyne, Argyll is a Scheduled Ancient Monument and an 'A' listed building.
No work is recorded since it became uninhabited in1746 after the Battle of Culloden. A charity called 'The Lachlan Trust' was established in 2002 whose initial brief was to conserve the adjacent Kilmorie Chapel and the Trust's remit was extended to include the conservation of the castle.
At this time one project we have identified as a priority is the Removal of the Ivy from the North East Castle Wall : The Trust needs to raise $50,000 for this task. Once completed much needed Masonary work can be undertaken.
Choose a Donation Amount
(from the drop-down menu)


Make a Donation
of your Choice




Two phases of the conservation of the castle have taken place between 2007 and 2016. This work covered essential repairs largely relating to the southern wall and has been completed. This work provided valuable knowledge relating to the condition of the castle and detailed methods for its conservation.
However these phases accounted for 15% of the total wall surface of the castle with no work to the floor surfaces and the creation of very limited public access into the castle.
At the same time we are getting estimates for restoration work for the remaining parts of old castle Lachlan. But this depends on the funds available, so we hope you will remember the restoration appeal in your end of year tax plans using the form enclosed.

The American-Scottish Foundation is proud to work with Clan Maclachlan to highlight the Restoration of Old Castle Lachlan project. It is a designated project of the Foundation. ASF is a non profit 501c3 organization.
Please make checks payable to
The American-Scottish Foundation, Inc.
864 Lexington Ave, 2nd Floor, New York NY 10065
americanscottishfoundation@gmail.com