The Scots Who Built New York


Scottish Americans and Scottish architects have been a leading force in the developing of New York and remain so today. ASF have been invited to expand on the topic under the working title The Scots who Built American Cities – our first was a talk in Washington DC in October.
Click here to learn more about ScotsBuiltNYC and how to become involved...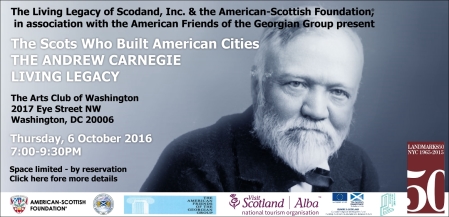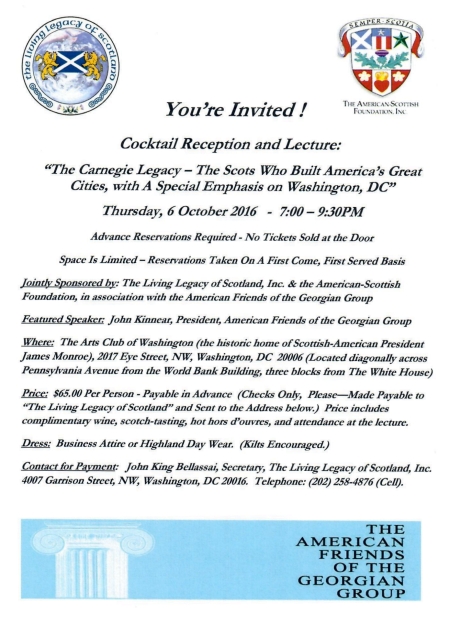 The talk centered on Andrew Carnegie, the foremost Scot to come to the United States, whose legacy still shapes many lives today around the world.

We looked at Carnegie's role in protecting Washington DC at the beginning of the Civil War, by finding a way to get the army to protect the city even as Confederate troops were camped within eyesight of the White House.
The talk also focused upon Carnegie's campaign for world peace prior to World War 1 - which, defiantly. he foresaw - and the ongoing legacy of The World Court at the Peace Palace in the Hague.
---
JOHN KINNEAR, Principal of John Kinnear Architects and President of the American Friends of the Georgian Group, has an architectural practice based in Manhattan, which undertakes projects throughout the United States.
The firm is noted for its historical preservation as well as new structures incorporating traditional design styles.
Recent projects include the restoration of the Ruth Mansion in Delaware, 26 Commerce Street in Greenwich Village, and The Queen Elizabeth II September 11th Garden in Hanover Square for which he was the Project Architect.