American Scottish Foundation Events
THE GUARDS ON TOUR APRIL AND MAY 2019


THE GUARDS ON TOUR
April & May 2019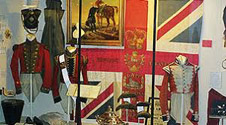 Andrew Wallis, Guards Museum Director, and the American-Scottish Foundation are delighted to announce an eight-event tour of the Guards Museum in the United States from April 25th to May 8th.

The Guards Museum, located close to Buckingham Palace and within Wellington Barracks, is the headquarters of the five regiments of Foot Guards - the Grenadiers, Coldstream, Scots, Irish and Welsh Guards. Together with the two regiments of cavalry, The Life Guards and the Blues and Royals, they comprise Her Majestyís Household Division.

The tour will highlight the proud history of these five iconic regiments, their role and relevance today, the history of the museum and the challenges it faces in these austere times. He will be bringing some very rare and interesting artefacts to illustrate his talk and he will share some royal anecdotes. He will deliver an inspiring and memorable lecture which should not be missed.

To Learn More About the Guards Museum Click Here.

---
WAYS TO SUPPORT THE GUARDS MUSEUM
The Museum is very pleased to launch the American Friends of the Guards Museum - offering the British American community a special way of supporting this unique institution.
LEVELS OF ANNUAL SUPPORT
PATRON GENERAL $1000

PLATINUM COLONEL $500

GOLD MAJOR $250

SILVER GUARDSMAN $100


| | |
| --- | --- |
| SILVER GUARDSMAN $100 | GOLD MAJOR $250 |
| | |
| --- | --- |
| PLATINUM COLONEL $500 | PATRON GENERAL $1,000 |
Please note there a number of Directed Giving with Naming Opportunities available and information on these can be provided on request.
The American-Scottish Foundation is proud to work with the Guards Museum to highlight the Restoration and Preservation of the Museum, a designated project of the Foundation. ASF is a not profit 501c3 organization and all donations are tax deductible to the extent of the law.
---
Guards Museum Tour Itinerary
Thursday April 25th, Boston Massachusetts
The Ancient and Honourable Artillery Company of Boston
4 Faneuil Hall, Boston, MA 02109
TIME 6pm
TICKET PRICE $20

---
Friday April 26th, Lexington MA
The† Lexington Depot
13 Depot Square
Lexington, MA 02420
Sponsored By: Lexington Historical Society
TIME 6pm
TICKET PRICE $20

---
Saturday April 27th, Hartford, CT
1st Company Governorís Foot Guard, Armory
159 High St, Hartford, CT 06103
TIME 6pm
TICKET PRICE $20

---
Monday, April 29th
Philadelphia, Pennsylvania
ACORN CLUB, 1519 Locust Street
TIME
Drinks: 5:30 pm
Lecture: 6:30 pm
Dinner: 7:30 pm


| | |
| --- | --- |
| Drinks and Lecture $40 | Dinks, Lecture, and Dinner with Speaker $100 |
---
Wednesday May 1st, New York
Squadron A, New York
(Private event - by invitation only)
---
Friday May 3rd, Westport, CT
Goldís Dragoons, The Fairfield Hunt Club, Westport, CT
(Private Event - by invitation only)
---
Sunday May 5th, Southport, CT
The Pequot Library
TIME 6pm
TICKET PRICE Free - Reservation Required

---
Monday May 6th, New York
University Club
One West 54th Street, New York
Time 6.15pm - Patrons Pre Event Cocktail
TIME 7pm - 9.30pm - Reception and Talk
TICKET $65 Patron $95

| | |
| --- | --- |
| EVENT TICKETS $65 | PATRON TICKETS $95 |
---
Tuesday May 7th, Washington DC
Alexandria History Museum at The Lyseum
201 S. Washington Street
Alexandria, Virginia 22314
in association with the British Officersí Club of Washington.
TIME 6pm
TICKET PRICE $45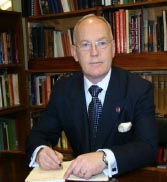 Andrew Wallis
(63) took over as Director of The Guards Museum in 2005 after a 30 year career in investment banking. He was a global director of Deutsche Bank specialising in Corporate Real Estate and Client Services.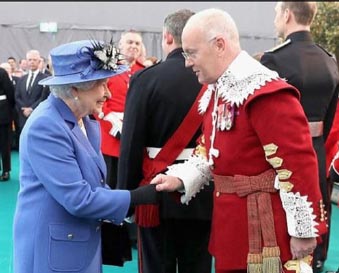 Concurrent with his business career, he was also a volunteer soldier having joined the Honourable Artillery Company in 1973. He served for 15 years in the active unit of the regiment after which he transferred to Lord Mayorís ceremonial bodyguard, the Company of Pikemen and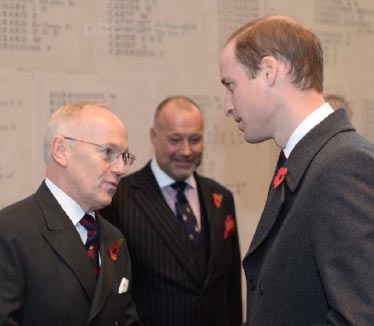 Musketeers which he went on to command. He has met most members of the Royal Family (some several times) and lectures for Cunard on such subjects as Royalty and the Guards. His richly varied experience serving the Sovereign gives him a unique view on Great Britainís Royal Family and our military heritage.
He is also Chairman of the Board of Trustees of Veteranís Aid, a tri-service military charity that seeks to help homeless ex-servicemen and women back into society. He is on the board of the Arms and Armour Heritage Trust and the Royal Armouries Trading Enterprises.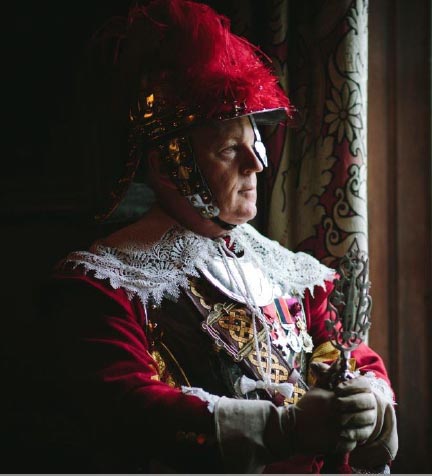 He was made a Member of the Most Noble Order of the British Empire (MBE) in January 2015 and an Officer of the Order of Leopold (OL) in July 2015. He has recently been appointed Deputy Lieutenant for the County of Bedfordshire (DL).