American Scottish Foundation Events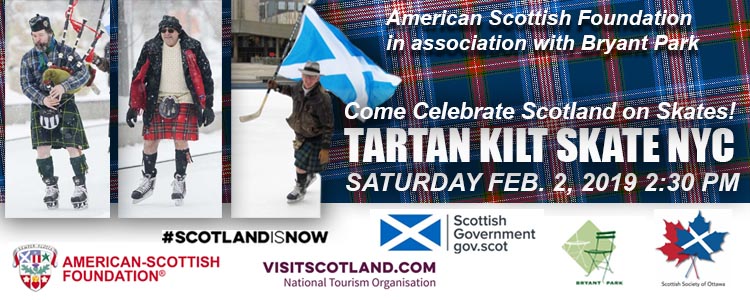 American Scottish Foundation
in association with
Bryant Park
INVITE YOU TO JOIN THE FIRST ANNUAL
TARTAN KILT SKATE NYC
2:30 PM Group Skate
3:00 PM Bagpipe Kilt Skate
Registration is open
Drop us an email to let us know if you are coming to skate
americanscottishfoundation@gmail.org
Pipers - If you plan on joining the pipes
Please drop us an email here.
No charge to skate
Skates available for hire at $20
Do allow time to checkin with Bryant Park
put on your skates and join in.


Reserve Your VIP Tickets Now
VIP Pavilion Tickets $45
VIP Tickets include:
VIP Check in
Access to Ice
light refreshments
hot drinks, wine & beer.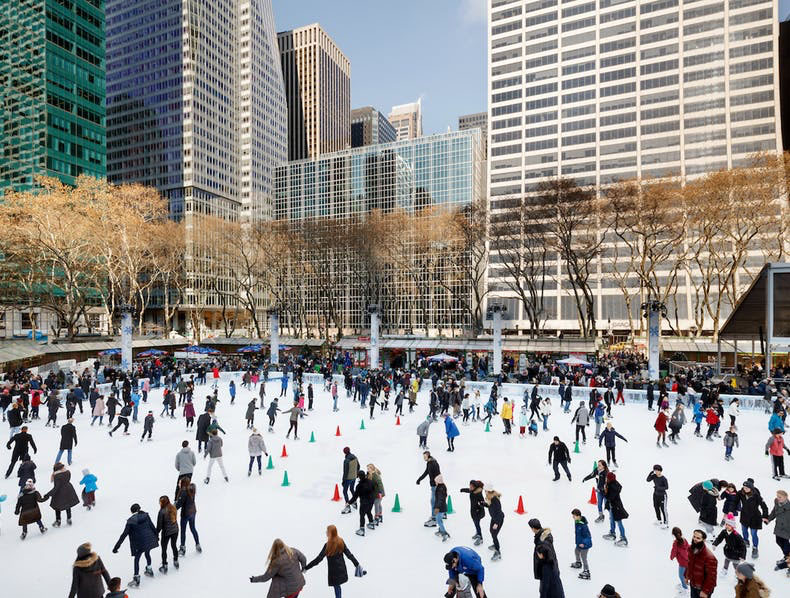 Kilt skates celebrate Scotland's contribution to North America's multicultural heritage in a unique way that highlights the Scottish reputation for determination, resilience and fun – with bare knees and ice. They became a national phenomenon in Canada in 2015 and already for 2019, seven Canadian cities and now New York City have set a time and place to gather.
Enquires to American Scottish foundation
t. 212-605-0338
americanscottishfoundation@gmail.com