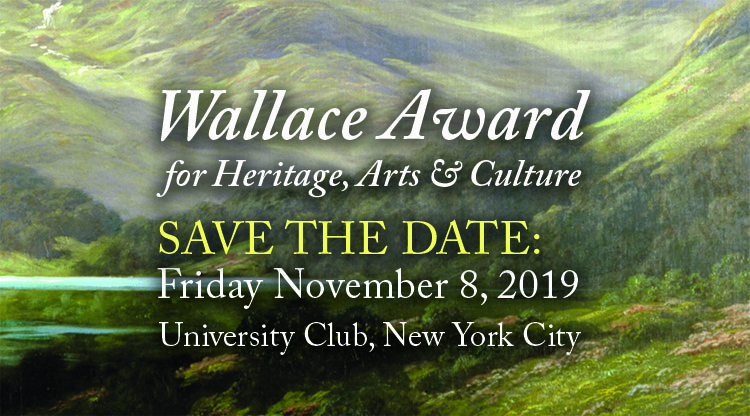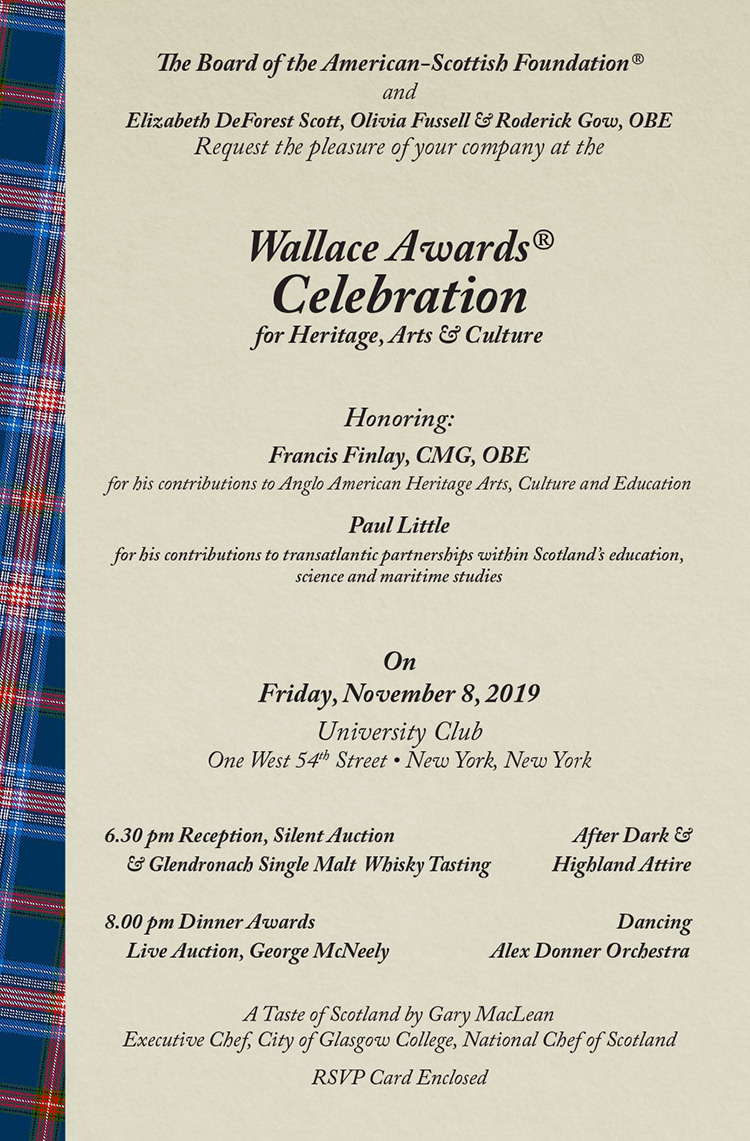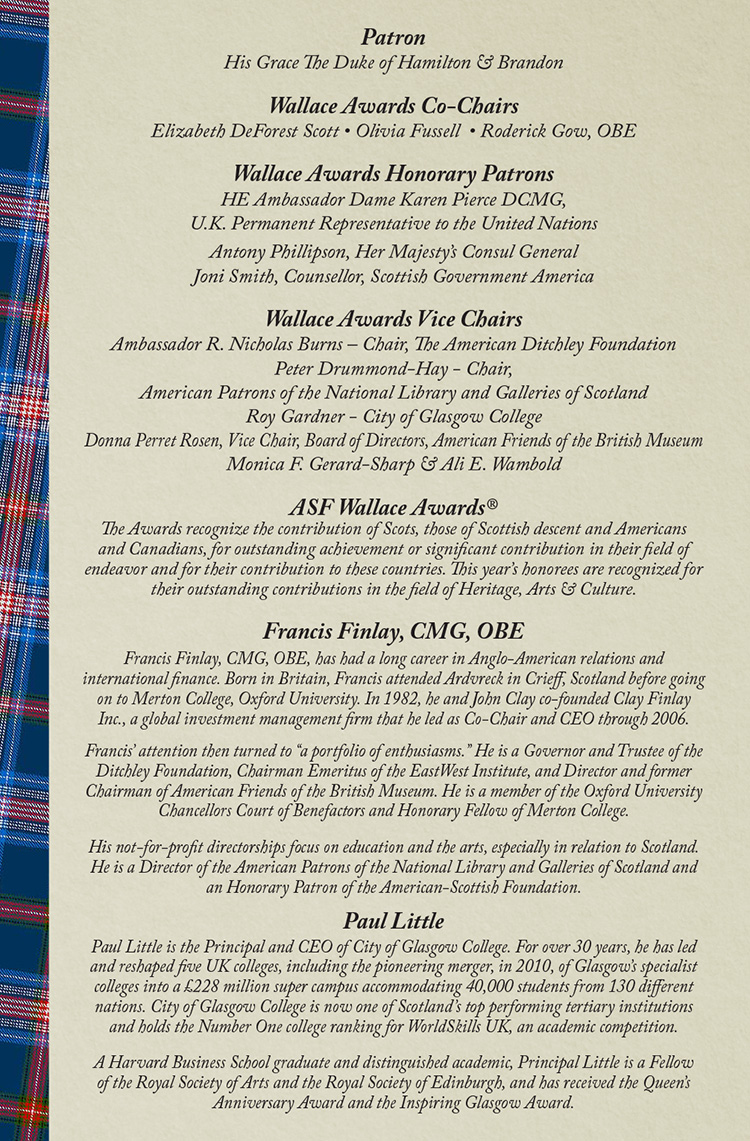 Download ASF Wallace Awards Invitation Here
The Wallace Awards evening will benefit the ongoing work of the American-Scottish Foundation with a portion of the proceeds directed to the ASF Lord Malcolm Douglas Hamilton Bursary Program.

As a supporter and friend of the Foundation we hope that you will consider becoming a Patron of the evening with the purchase of a table or the purchase of 2 Mull tickets or above.





To View Live Auction Items Click Here.
---


Ways to be involved:There are many ways to be involved from
Attending the Gala (reservation form)
Patron recognition in the Journal with purchase of 2 Mull tickets or above
Host of Table recognition in the Journal at corresponding level
Advertising in the Journal Program (advertising form)
Donating to the silent auction (donation form)
For further information please call the ASF Events office
on (929) 499-9025
or email americanscottishfoundation@gmail.com.

Separate forms are also available here for:
Table and individual reservations
Advertising submissions and specifications
Silent Auction Donations
All the forms above in a single ZIP file

Reservations may be made securely online via Paypal below, or you may download the reservation form in PDF format if you would rather purchase your table or tickets by check or credit card offline.

Please return forms to our office by email or by mail: American-Scottish Foundation
10 East 39th Street, Ste 1110
New York NY 10016
Individual Reservations
ASF will assign seating for individuals, unless noted by the individual specifying a specific table at which he or she would like to sit.
ARRAN ASF Members individual ticket at $325
ISLAY individual ticket at $375 (ASF Membership Included)
MULL individual ticket at $500
SKYE individual ticket at $1,000
ORKNEY individual ticket at $2,000
SHETLAND individual ticket at $3,500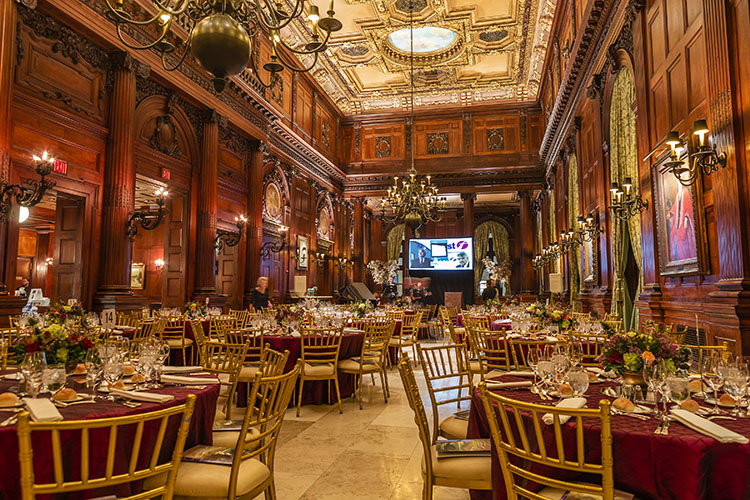 Group/Table Reservations
When purchasing a table, please download the table form (here) to include the names of your guests.
ARRAN ASF Members Table of 10 at $3,250
ISLAY Table of 10 at $3,750
MULL Table of 10 at $5,000
SKYE Table of 10 at $10,000
(with color half page in Gala Program)
ORKNEY Table of 10 at $20,000*
(with color page in Gala Program)
SHETLAND Table of 10 at $35,000*
(with color page in Gala Program)
Tables
Individual Tickets
Payment amount in excess of $250 per guest is tax-deductible to the extent of the law.
GALA PROGRAM ADVERTISING:
Full page Color $1,250
Full page Black & White $750
Half page Color $650
Half page Black & White $425

The American-Scottish Foundation is proud to honor:

Francis Finlay, CMG, OBE, has had a long career in Anglo-American relations and international finance. Born in Britain, Francis attended Ardvreck in Crieff, Scotland before going on to Merton College, Oxford University. In 1982, he and John Clay co-founded Clay Finlay Inc., a global investment management firm that he led as Co-Chair and CEO through 2006.

Francis' attention then turned to "a portfolio of enthusiasms." He is a Governor and Trustee of the Ditchley Foundation, Chairman Emeritus of the EastWest Institute, and Director and former Chairman of American Friends of the British Museum. He is a member of the Oxford University Chancellors Court of Benefactors and Honorary Fellow of Merton College.

His not-for-profit directorships focus on education and the arts, especially in relation to Scotland. He is a Director of the American Patrons of the National Library and Galleries of Scotland and an Honorary Patron of the American-Scottish Foundation.

Paul Little is the Principal and CEO of City of Glasgow College. For over 30 years, he has led and reshaped five UK colleges, including the pioneering merger, in 2010, of Glasgow's specialist colleges into a £228 million super campus accommodating 40,000 students from 130 different nations. City of Glasgow College is now one of Scotland's top performing tertiary institutions and holds the Number One college ranking for WorldSkills UK, an academic competition.

A Harvard Business School graduate and distinguished academic, Principal Little is a Fellow of the Royal Society of Arts and the Royal Society of Edinburgh, and has received the Queen's Anniversary Award and the Inspiring Glasgow Award.



MISSION OF THE AMERICAN SCOTTISH FOUNDATION®:
The American-Scottish Foundation®, established in 1956 by Lord Malcolm Douglas-Hamilton, is an international not-for-profit organization, that looks to establish links and strengthen ties between Scotland and the United States, through the pursuit of contemporary social, cultural, educational, and business activities.

The mission remains as relevant today as when ASF was founded - to champion the extraordinary relationship between the peoples of Scotland and the United States - a bridge between the two great countries - seeking to strengthen & support the future of the Scottish American diaspora, and its legacy.

The Wallace Award®s evening benefits the ongoing work of the Foundation and allows ASF to further our mission of strengthening ties between Scotland and the United States through the pursuit of contemporary social, cultural, educational and business activities. It is the most significant event for the ASF during the year and the selection of Honorees is done with much thought and deliberation.